How Kate Middleton and Meghan Markle Photo Shoots Compare as Kate Turns 40
Kate Middleton marked turning 40 with a photo shoot for a London gallery—just a few months after Meghan Markle and Prince Harry did their first magazine cover shoot.
The Duchess of Cambridge celebrated the milestone with the release of three portraits by Paolo Roversi, taken for a permanent collection at the National Portrait Gallery, where she is a patron.
Kate wore gowns by her wedding dress designer, Sarah Burton, of fashion house Alexander McQueen, as she posed at London's Kew Gardens in November.
The duchess wrote on her official Twitter account: "Thank you for all of your very kind birthday wishes, and to Paolo and the National Portrait Gallery for these three special portraits. C [Catherine]."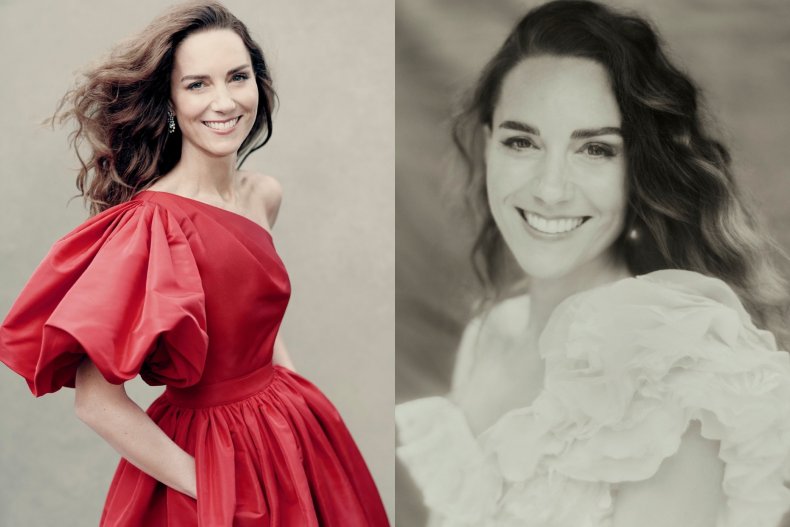 Four months ago, Prince Harry and Meghan Markle did their own photo shoot after being included in the Time100 list of the most influential people of 2021.
It was their first magazine cover shoot and they dressed in contrasting colors for photographer Pari Dukovic, with Harry in black and Meghan in white.
The couple were seen posing in woodland in a separate image in which both were wearing green.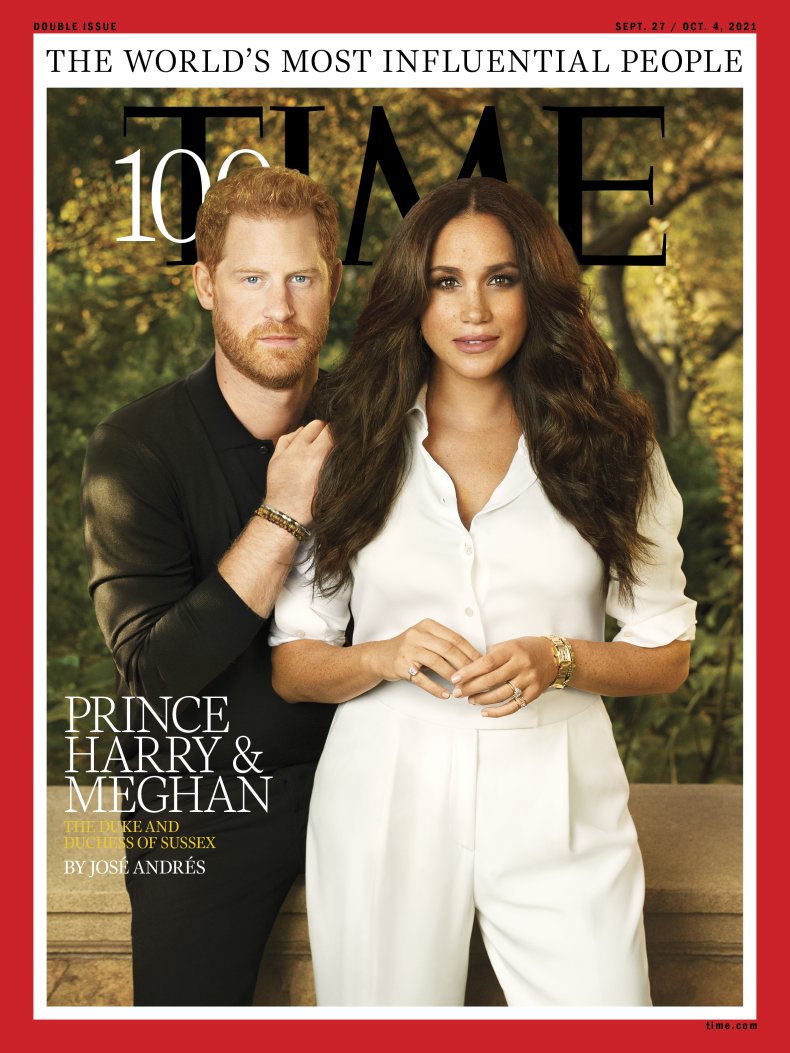 A statement on the couple's Archewell website at the time read: "Prince Harry and Meghan, The Duke and Duchess of Sussex, are not only humbled to be part of this year's TIME100 through the words of friend and partner José Andres, but to also write in praise of Dr. Ngozi Okonjo-Iweala for the publication's annual list of Most Influential People."
The images were posted to their website alongside the message: "Each of us can change our communities. All of us can change the world."
Time ultimately chose Elon Musk as person of the year for 2021.
The images of Kate will become part of a permanent exhibition at the National Portrait Gallery in 2023, but only after they have first been put on display at three locations close to her heart.
They are in Berkshire, where the Middleton family lives, St Andrews, where she met Prince William while at university, and Anglesey, an island off the Welsh coast where the couple lived for three years until 2013.
A spokesperson said: "Ahead of the Gallery's re-opening in 2023, the photographs will feature as part of its Coming Home project, a nationwide initiative which sees portraits of well-known individuals being sent to locations which they are closely associated with.
"The project has enabled works from the National Portrait Gallery's national Collection to travel to towns and cities across the UK, providing communities with the opportunity to see famous works locally.
"The new images of The Duchess will be displayed over the course of 2022 in three places which have a special meaning to Her Royal Highness: Berkshire, St Andrews and Anglesey. Details on where and when each portrait will be shown as part of the Coming Home project will be announced by the National Portrait Gallery in due course."