How Leaders Can Respond to Growing Employee Activism in the Workplace
Before addressing any activism in the workplace, leaders need to have a well-developed approach.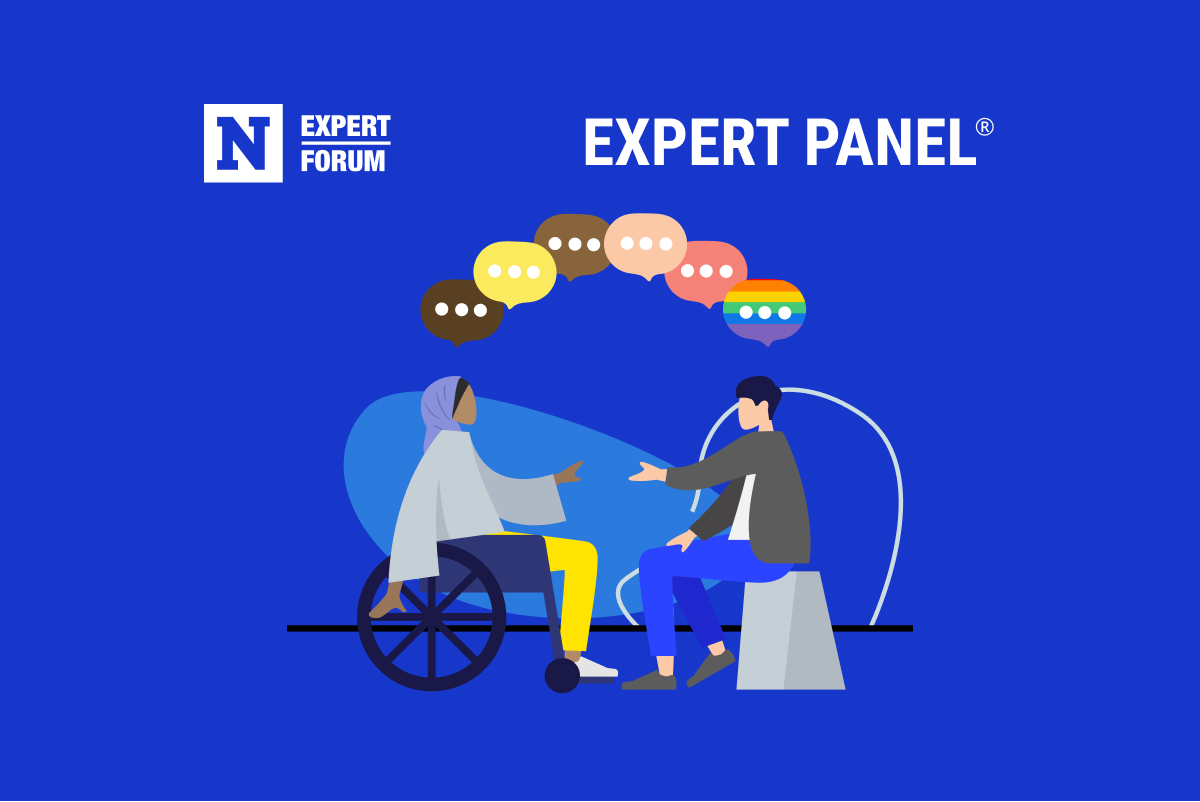 With racial justice protests, labor shortages, a global pandemic and a budding "quiet quitting" movement, the workplace of the past few years has undergone many changes. While it may have been easier to draw distinctions between one's professional and personal beliefs in years past, it is growing increasingly difficult for leaders to keep these boundaries in the work environment in place as employees now expect leadership to stand for their values and take a side.
If leaders do decide to take action, it's best to prepare beforehand with a well-thought-out strategy. To help you determine the best approach, 14 Newsweek Expert Forum members offer recommendations on how leaders can respond to growing employee activism in the workplace.
1. Anticipate and Proactively Address Potential Issues
As the saying goes, an ounce of prevention is worth a pound of cure, and in the case of employee activism, the least expensive solution is to anticipate and address workplace issues before they become problems to your employees. This can be done by having the pulse of your employees at the ground level and implementing strategies and actions proactively. - Lisa Lundy, Lisa A Lundy
2. Start a Dialogue
Don't procrastinate or be afraid to confront the individual who is concerned. It is best to keep an open dialogue, let the employee be heard and make reasonable improvements that work for the situation. Showing compassion as well as lending a hand on how to work together goes a long way. - Anastasia Sarkar, Inspire Malibu
3. Aim to Better Understand Your Team's Background and Emotions
Leaders need to proactively understand team members' backgrounds and emotional states. They will then be better equipped to support their employees and head off low morale and disengagement. The current climate has stirred many emotions, and teams can recover if they feel seen and heard. - Britton Bloch, Navy Federal
4. Listen to Your Team
Keep an open ear and be willing to pivot. Studies continue to show that diversification leads to stronger, more productive business outcomes. The antique, top-down leadership of the past isn't going to work with today's workforce, and it shouldn't. Listening to our teams is what will keep us honest. - Melissa LuVisi, tab32
5. Gain a Clear Idea of the Company's Brand and Values
Determine your company brand and brand values, and share these with employees. If employees are surprised or feel a lack of alignment with a business decision, it is likely because the values of the business were not articulated or communicated. Spend time creating clear values and being consistent in living up to them. - Krista Neher, Boot Camp Digital
6. Turn Your Values Into Actions
First, recognize that we are all going to be on the wrong side of an issue at some point thanks to the digital revolution. Second, knowing that, you need to put your values to work. Take those lovely adjectives and active verbs off your webpage and convert them into operating principles—aka your rules of engagement—to govern, guide, protect and arbitrate all relationships, including those between employees. - Lisa Hrabluk, Wicked Ideas
7. Maintain Respectful Communication
It's critically important to maintain a level of open communication that is respectful of diverse ideas and opinions within the company. Listening with full presence and empathy will allow for meaningful discussions regarding alternative beliefs. Understanding the "why" behind alternative viewpoints can lead to a win-win resolution. - Margie Kiesel, Avaneer Health
8. Consider the Potential Negative Impact on the Workplace
Politics, religion and any other sensitive topics do not have a place in a professional environment. As a leader, I encourage people to keep this in mind because unity and ensuring everyone feels safe and comfortable in their work environment is essential. When people are imposing their socio-political values on a company, I don't encourage them, nor do I embrace it. - April (Margulies) White, Trust Relations
9. Focus on Becoming a True Team
Partner with your team and shift the paradigm from "employees and employers" to one "team." As a team, you're highlighting issues that impact all of you and your business. This sets the stage for teams to not only identify challenges, but also bring solutions to the table so that you can address them together. Shared leadership and decision-making can positively impact the organization. - Jennifer Thompson, National Association of Social Workers New Jersey/Delaware
10. Reverse Engineer Employee Pride
Reach out to your people and say, "I know there is growing frustration and disappointment in us doing some things that don't align with values you hold deeply. Going forward, what specific, observable changes might we make that would cause you to feel proud where you now feel frustrated and disappointed?" Collect the input and commit to acting upon what you learn. - Mark Goulston, Mark Goulston, M.D., Inc.
11. Have an Open Forum
We offer our employees space each week for meetings. This allows them to have a voice to express issues they are having with our company in general. If we see there is an issue that doesn't align with their core values, we listen and work together for a usually positive resolution. - Tammy Sons, Tn Nursery
12. Encourage Your Employees' Enthusiasm
Embrace their enthusiasm and encourage their workplace activism. When employees observe their leaders genuinely leading their efforts and working on what matters to them, they tend to trust and become loyal to the leadership and organization. So, as an effective, smart, compassionate leader, save your organization from the drama of an us vs. them situation. Join your employees to help your organization prosper. - Dr. Abraham Khoureis, DrAbeKhoureis.com
13. Take a Good Look Internally
It is already a challenge when employees are not aligned with the company's values. For me, it would mean that something had changed, so their activism would allow me to return to our roots and fix what's broken. I would appreciate it a lot if they would express their opposition because it would show that we have a healthy culture that supports whistleblowers. - Krisztina Veres, Veres Career Consulting
14. View Activism in a Positive Way
Employee activism should be viewed as a positive, not a negative. When diverse employees voice their concerns and ideas, it enables organizations to be more responsive to different views. Leaders should provide an avenue for employees to provide feedback as well as a vehicle to respond to that feedback. This is good not only for the organization but also for the leader! - Donna Marie Cozine, Consult DMC