How Liberal is Martha's Vineyard? The Answer May Surprise You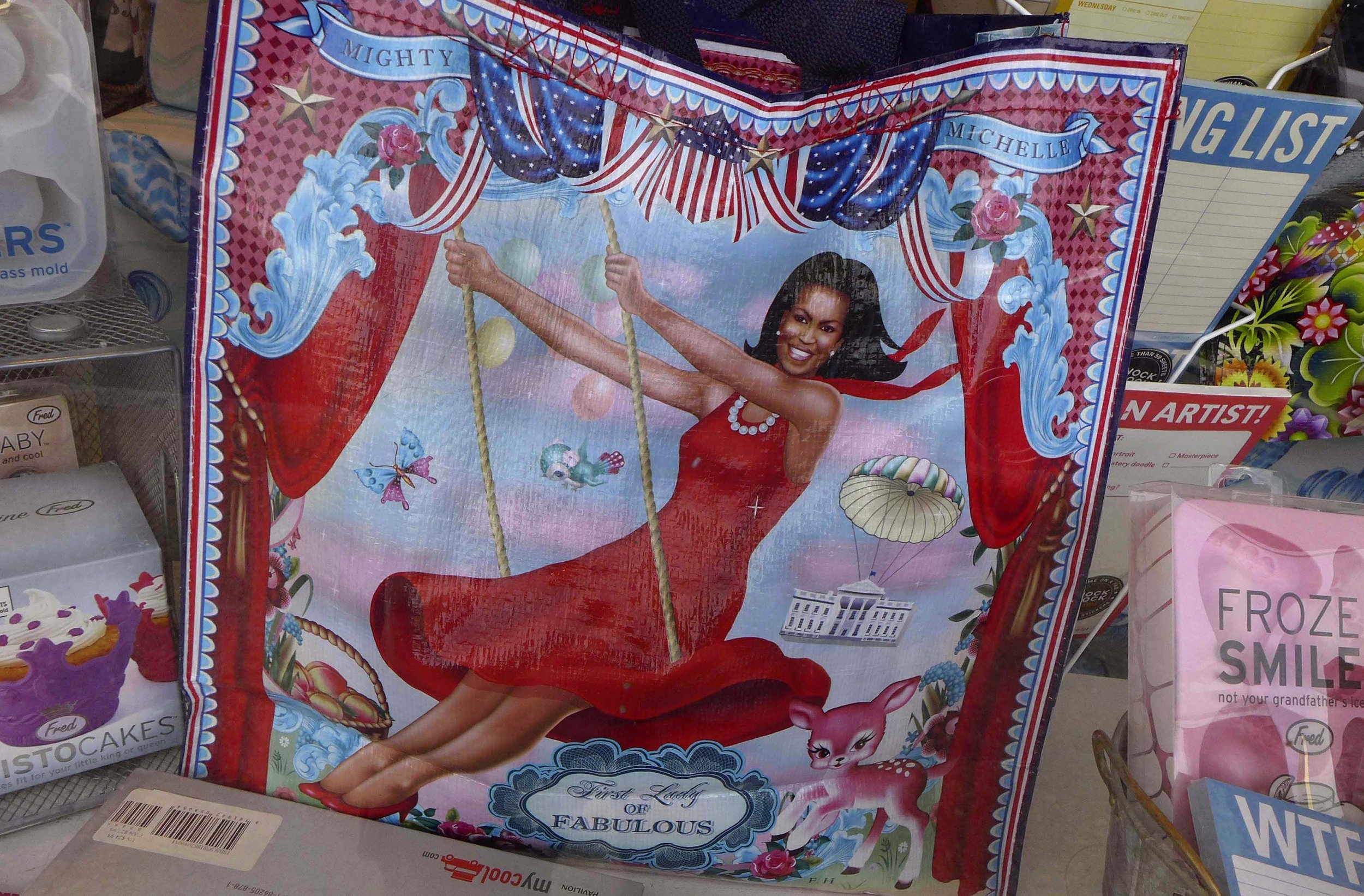 How liberal is Martha's Vineyard? It's considered a truism that the island is super-liberal, adding to its lure for Democratic presidents seeking a beautiful spot to unwind. And a future president may be on the island on Wednesday—Hillary Clinton—in town to promote her book, Hard Choices.
As crowds lined up on Main Street in Vineyard Haven at the Bunch of Grapes bookstore, dodging the rain, to see her and get their tome signed, it seemed to confirm the Vineyard's liberal stereotype.
But is the island as liberal as they say? I've been coming here all of my life. I own a home here, watched my parents run a business here, and I'm not young. I'd say the answer is, "Yes, but…"
The summer population of the island is overwhelmingly liberal. Certainly some of its most famous sorts over the years have been such. John F. Kennedy, Jr. was flying here when his plane crashed in 2009 and his sister Caroline, the U.S. Ambassador to Japan, comes here still.
Any number of writers and Democratic donors flock here. And the preferences of the visitors are seen in the range of stores with hippy appeal (e.g. Beadniks) or the bumper stickers you see ranging from "COEXIST," with Muslim, Jewish and Christian symbolism, to "Vegetarian for Life."
It's not just the tourists who are liberal. The local, year-round population is liberal in its voting, too. Jimmy Carter, Walter Mondale and Michael Dukakis all won Dukes County which includes the Vineyard. Obama carried it by 75 percent.
In his 2002 gubernatorial race, Mitt Romney lost the island—but just by a hair. In other words, the tourists in Volvos are voting for Democrats, but so are the local contractors and fishermen in Chevys. The 10,000 or so who live on the island year round and run the hospital, the radio station, the businesses that stay open and the vital fishing and construction industries vote Democratic.
In this sense the Vineyard is an accelerated version of the rest of New England, which has famously moved Democratic over the last generation. There are no Republicans in the Massachusetts congressional delegation.
As a young reporter, I spent a lot of time with a curmudgeonly retired congressman named Hastings Keith. He represented Martha's Vineyard in Congress in the 1960s and 1970s before retiring. His family owned one of the most stunning pieces of property, a gentle descending hill of pasture and woodland that dropped graciously to the ocean.
Bikers and motorists who come upon it still stop and slow down to take it all in. Keith devoted some 30 years years to railing against welfare entitlements and famously returned his Congressional pension which he thought excessive. He was the kind of frugal, flinty and socially tolerant Republican who dominated this region. He was arguably the last stand of Republicanism here. But of course the party he represented has moved way to the right.
Keith's successor was Gerry Studds, the first openly gay member of Congress. A Democrat, he survived a House censure over an inappropriate relationship with a 17-year-old male Congressional intern. The district, including the Vineyard, kept sending him back—thankful for his work for the fishing industry and they treated his scandal as something forgivable.
Studds and the former intern were married in 2004. After Studds's successor, Bill Delahunt, a former prosecutor, declined to run again in 2010, Republicans tried mightily to pick up this seat in recent years, but they haven't been lucky.
So why do I say "but" about the island being liberal? Because if you're here long enough you see the vicissitudes of daily life aren't so different than anywhere else. There are packed churches. A Methodist Camp meeting ground from the 19th century is still very much alive.
You can see trucks bearing bumper stickers condemning the National Marine Fisheries Service for being overbearing. The island has a large Native American population, which is as American as you can get.
The building projects you see reflect the way we live now: There's a new Coast Guard station being built in Menemsha after a fire a couple of years ago—funded by an outpouring of homeland security money typical of so many towns. There are organized softball games and singalongs and a county agricultural fair, not run by lefty vegans but filled with burger stands staffed by local firefighters with prizes for pigs and pies. (Admittedly there is a woman's skillet toss which might not be the norm elsewhere.)
In other words, the place has a liberal sheen and it's how people pull their voting levers. But if you showed up here from elsewhere, you'd find it less built up (no fast food, no traffic lights) and wealthier (at least for the visitors) but still very much America.