Portrait of a British Jihadi as a Young Man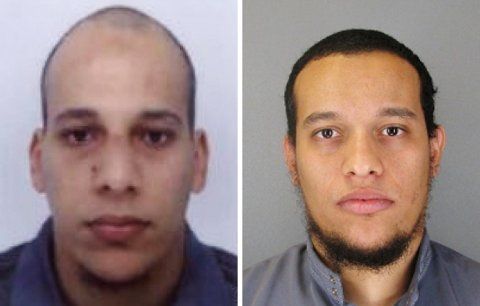 Ifthekar Jaman was a self-selected enthusiast with no training who travelled to Syria at his own instigation and at his own expense. There are some similarities between his early life and that of Cherif Kouachi, 32, the French jihadi who, with his 34-year-old brother Said, shot dead 12 people at the offices of the satirical magazine Charlie Hebdo in Paris. But in other ways Kouachi conforms more closely to the pattern of a militant recruited and trained by others.
Like Jaman, the Kouachis' parents were immigrants. Like him, too, the brothers were members of a da'wah proselytising group and grew up in a regional city, Rennes in Brittany, western France. But unlike Jaman, who came from a stable family, the Kouachi brothers were orphans, raised by foster parents. Cherif was also not a pious boy. He was an aspiring rapper and, according to his lawyer in 2008, more a "pot-smoker from the projects than an Islamist". "He smokes, drinks, doesn't sport a beard and has a girlfriend before marriage," said Vincent Ollivier. Cherif himself told the court: "Before, I was a delinquent."
That early history and Cherif's subsequent embrace of doctrinaire violence fits a well-established progression in which a recruiter targets troubled youngsters and present righteous Islamist militancy as their salvation. Cherif's transition took a decade. The 2008 trial followed his arrest for attempting to travel to Iraq in 2005, a journey he undertook with the help of a group of Paris jihadis that had already sent several Frenchmen to Iraq with whom he had trained in Buttes Chaumont since 2003. By then, Cherif was also receiving religious instruction from Farid Benyettou, a young self-styled preacher whose local mosque had ejected him for his radicalism. "I think in Mr Benyettou he found someone who could tell him what to do, like an older brother," said Ollivier, the lawyer.
At the trial, Cherif was found guilty and sentenced to three years for conspiracy to commit acts of terrorism, of which he served half. In 2010 he was arrested again, accused of plotting to free Smain Ait Ali Belkacem, an ethnic Algerian who injured 30 people when he set off a bomb in the Paris metro in 1995. Said was also detained but after three months the brothers were released without prosecution for lack of evidence. One man jailed in that case was Amedy Coulibaly, who was released from prison in November last year. The day after the Charlie Hebdo attack, he killed a policewoman in Paris, then the next day four more people from a group of hostages he was holding at a supermarket, demanding the police end their pursuit of the Kouachis.
When Cherif was first arrested in 2005, he had no military training. The proficiency of the attack on Charlie Hebdo's offices – in which the brothers executed 10 people in five minutes after reading out their names, then gunned down two policemen in the street outside, then eluded a massive manhunt for two and a half days – suggest that had changed and some reports have claimed that one or both of the brothers travelled to Yemen in 2011 to train with al-Qaida in the Arabic Peninsula.
But in at least one sense, the Kouachis, Amedy Coulibaly and Ifthekar Jaman were the same. They all anticipated a glorious death. "Farid told me it is written in the scriptures that it's good to die as a martyr," Cherif said in court in 2008. "Thanks to Farid's advice, my doubts evaporated. He provided justification for my coming death."
Alex Perry's in-depth ebook on homegrown jihadis, Once Upon a Jihad, is available now from Newsweek Insights.