How to Live Stream the 2020 Democratic Debate in New Hampshire
The eighth debate between contenders for the Democratic Party's presidential nomination is set to take place on Friday in New Hampshire.
This debate will be the second of 2020 and the first to occur after the Iowa caucuses, the first official voting in the Democratic nomination process. The debate preceding the caucuses took place January 13 in Des Moines, and the upcoming New Hampshire debate will be held in Manchester. It precedes that state's primary on February 11, in which a second group of citizens will have their say on which Democrat will face President Donald Trump in November.
As of press time, seven Democratic candidates had qualified to participate in the debate. According to The New York Times, they are former Vice President Joe Biden, Senator Bernie Sanders, Senator Elizabeth Warren, Pete Buttigieg (the former mayor of South Bend, Indiana) Senator Amy Klobuchar, entrepreneur Andrew Yang and billionaire businessman Tom Steyer.
The candidates who have not been invited to the debate are former New York Mayor Mike Bloomberg, Representative Tulsi Gabbard of Hawaii, former Massachusetts Governor Deval Patrick and former Colorado Senator Michael Bennet.
To qualify for participation, candidates must have polled at 7 percent or more in two polls in New Hampshire, Nevada and South Carolina—the states that will hold their primaries shortly after Iowa—or in "four polls at 5 percent or more in those early nominating states or national surveys," according to the Times. They must also have received campaign donations from at least 225,000 unique donors.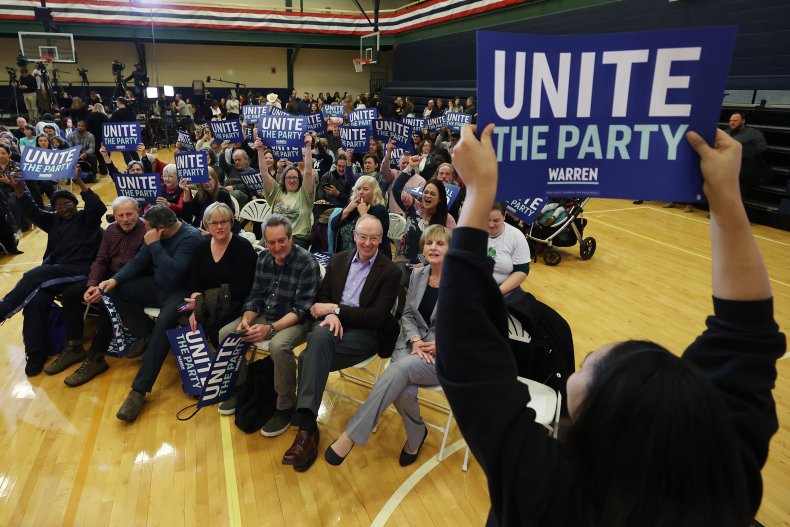 Early on Thursday afternoon, a compilation of New Hampshire polls by FiveThirtyEight showed Sanders in the lead. Trailing behind him are Buttigieg, who beat Sanders in the Iowa caucuses by just .1 percent of the vote, and Biden.
The debate will be held from 8 to 11 p.m. EST at Manchester's St. Anselm College.
ABC News will live stream the debate on several platforms. They include the ABC News website as well as YouTube, Facebook and Twitter. WMUR-TV, the local ABC affiliate, will live stream the debate on its website and app.
Viewers who have Amazon Fire TV, Apple News, Apple TV, Hulu, Roku and Xumo will also be able to view the debate's live stream.