Golden Globes Live Stream 2019: How to Watch Online, Channel, Start Time and More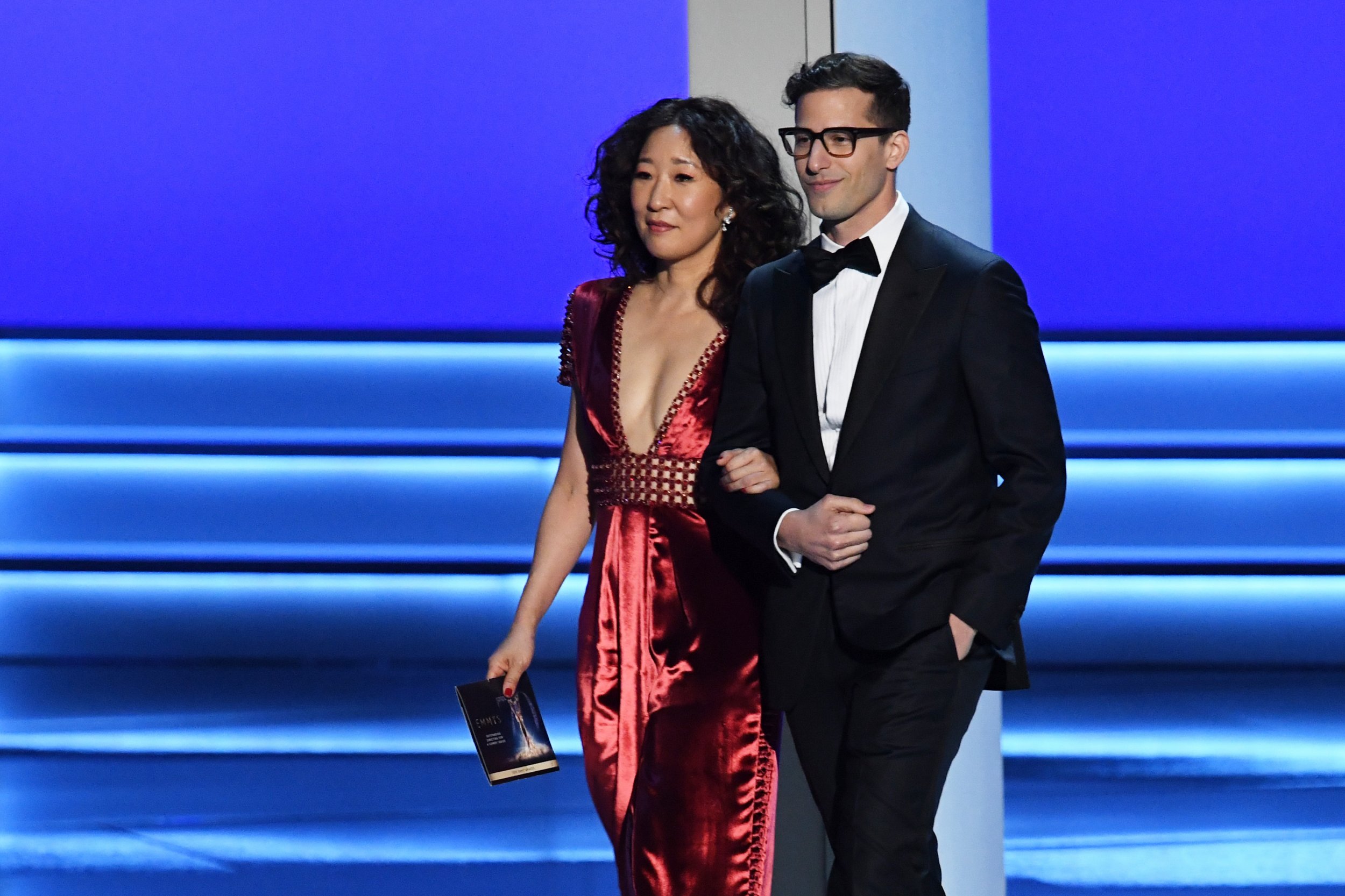 If you're waiting to verify the time and streaming venues for the glittery 76th Golden Globe Awards on Sunday until after you select your own home-viewing tuxedo or gown for the occasion, then wait no more.
Following are the times, online streaming venues, channels and other juicy tidbits to rev up your Hollywood fandom.
Sponsored by the powerful Hollywood Foreign Press Association, the 2019 Golden Globes signify the official start of the dazzling awards season in the biggest film and TV industry in the world.
Time: The awards air on TV channel NBC starting at 8 p.m. EST and 5 p.m. PST. Make sure you have your popcorn and sparkling cider popped and ready to go.
But first things first. True fans will want to tune in and log on earlier, in order to catch what really matters – who's wearing which designer and who's accompanying whom on the famous red carpet:
Red Carpet Streaming: Stars – and up-and-comers – make their grand entrance starting at 6 p.m. EST and 3 p.m. PST on that venerable Hollywood gossip machine, E! Live From the Red Carpet: The 2019 Golden Globe Awards. E! Live hosts are Ryan Seacrest, fresh off a Times Square New Year's Eve countdown gig, and hostess Giuliana Rancic.
NBC starts its own red carpet coverage at 7 p.m. EST and 4 p.m. PST, as the network reports.
Ceremony Streaming: Check out NBC's triple whammy of access: the NBC Live app, the NBC website and the NBC Facebook page so as not to miss a moment of your favorite actors and actresses as they unwind in a room full of peers – all hoping to win one of the newly designed Golden Globes, but pretending they couldn't care less.
NBC, of course, is also available on your local satellite or cable service. If you go the economical route while dressed in your finest home-viewing garb, watch for free in many local markets – providing you have something like a flat-screen antenna picking up NBC signal via the closest window. If you don't have a ticket to the actual in-person ceremony in the Beverly Hilton Hotel in Beverly Hills, California, that is.
Other Streaming Services: include YouTube Tv, Hulu Live TV and DirectTV, for starters.
Co-Emces: In a refreshing change-up from years past, an unlikely pairing leads the charge: Sandra Oh, a nominee favorite this year for Best Performance by an Actress in a Television Series for Killing Eve – and SNL alum Andy Samberg of Brooklyn Nine-Nine notoriety.
Oh made history when she became the first Asian actor ever to receive an Emmy nomination. It came in 2018 for Killing Eve on BBC America, but she lost the Emmy to Claire Foy of The Crown.
Oh won a Golden Globe, two Screen Actors Guild Awards and garnered five nominations for the Primetime Emmy Award for Outstanding Actress in a Drama Series for her role as Cristina Yang in Grey's Anatomy.
Her Killing Eve is also nominated for a Golden Globe for Best Television Series – Drama, so Oh could spend a lot of extra time on stage between bits and introductions.
Samberg, a former SNL cast member, picked up Golden Globe in 2014 for Best Performance by an Actor in a Television Series for Brooklyn Nine-Nine. He also won a Primetime Emmy Award in 2007 for Outstanding Original Music and Lyrics for "Dick In a Box," his sketch with episode host, singer Justin Timberlake.
To better plan your gala evening, here's a line-up of awards, as NBC posted:
Best actress in a limited series or television movie
Best supporting actor in any motion picture
Best actress in a TV series - musical/comedy
Best actress in a TV series - drama
Best actor in a TV series - drama
Best TV series - drama
Best supporting actor in a series, limited series or TV film
Best original score
Best original song
Best actor - comedy/musical
Best supporting actress in a series, limited series or TV film
Best animated film
Best supporting actress in any motion picture
Best screenplay
Best foreign film
Best actor in a miniseries or TV movie
Best TV series - comedy
Best actor in a TV series - musical/comedy
Best film director
Best miniseries or TV movie
Best actress in a film - comedy/musical
Best film - comedy/musical
Best actor - drama
Best actress - drama
Best film - drama​