How Long Could Bomb Threat Suspect Cesar Sayoc Be in Prison if Found Guilty of Federal Charges?
The man suspected of mailing bombs to a number of Democratic politicians and others could face more than five decades in prison should he be convicted of the charges announced by authorities on Friday.
Attorney General Jeff Sessions announced five federal charges against 56-year-old Cesar Sayoc Jr. on Friday, including interstate transportation of an explosive, illegal mailing of explosives, threats against former presidents and certain other persons, threatening interstate communications and assaulting current and former federal officers.
"For these charges, the defendant faces up to 58 years in prison. These charges may change or expand as the investigation proceeds," Sessions said in a press conference.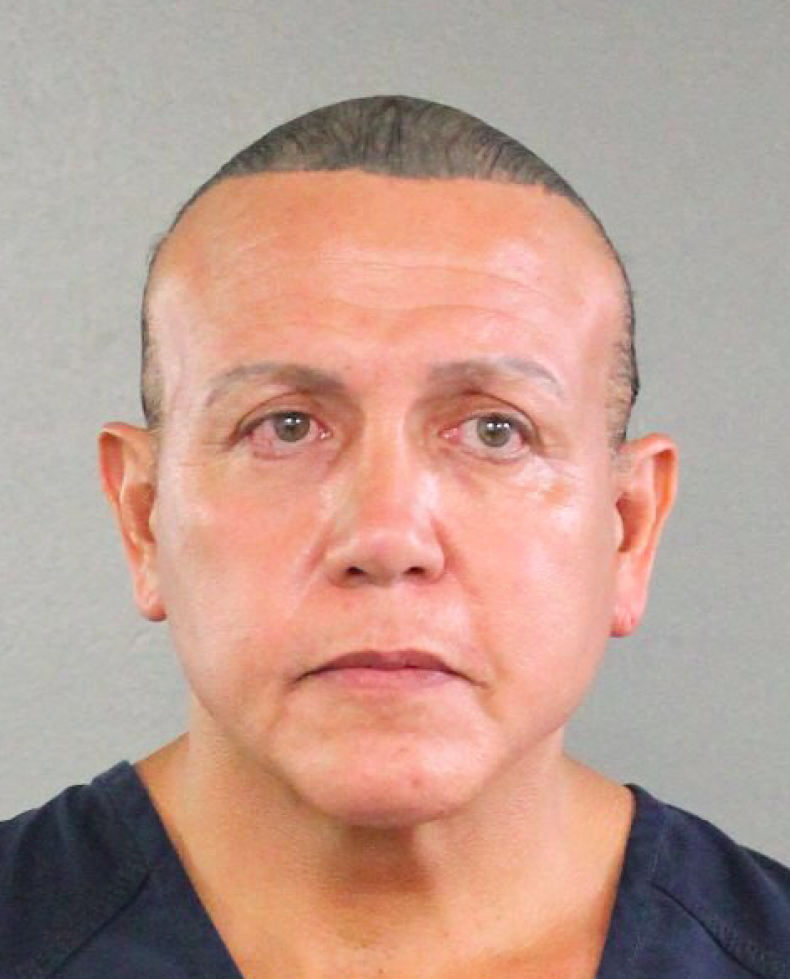 Authorities have not yet expressed what motivated Sayoc to allegedly mail the bombs, but Sessions did say he felt Sayoc was a partisan. FBI Director Christopher Wray said they found Sayoc's fingerprint on a package sent to Democratic Representative Maxine Waters, of California, but Wray did not ascribe any of the alleged actions from Sayoc to the current state of politics.
"We're concerned about people committing violence under any motivation," Wray said, via CBS.
A number of Democratic leaders were sent explosives in the mail in the past few days, including former president Barack Obama, former Vice President Joe Biden, liberal billionaire George Soros, former Secretary of State Hillary Clinton and Senator Cory Booker.
Sayoc appeared to be a major supporter of President Donald Trump and a vocal critic of Democratic leaders. The many stickers on his van touted his support for Trump while displaying liberals like Clinton and filmmaker Michael Moore with red crosshairs over their faces.
Earlier in the day on Friday, Trump lamented that the bombs sent to Democrats had interfered with what he felt was the GOP's good momentum heading into the 2018 midterms.
He posted: "Republicans are doing so well in early voting, and at the polls, and now this 'Bomb' stuff happens and the momentum greatly slows - news not talking politics. Very unfortunate, what is going on. Republicans, go out and vote!"