How Long is 'Star Wars: The Last Jedi?' Rian Johnson's First Cut Was More Than 3 Hours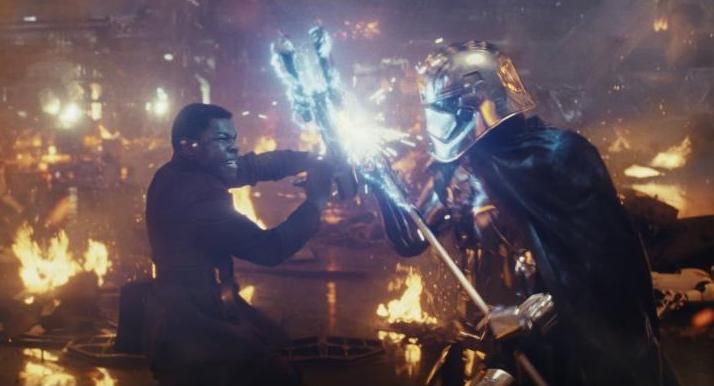 Even if Star Wars: The Last Jedi is everything we hoped for (and more), we're still grateful director Rian Johnson resisted the urge to make a three-hour film. It's going to be hard enough for die-hard fans to convince their non-nerd relatives to see the new Star Wars this Christmas without that obstacle.
In a Monday interview with Collider, Johnson admitted his initial cut of the film was "well over three hours." And Johnson knew he couldn't send that cut to theaters. "It's not like that was ever going to be the movie," the director said.
The actual Star Wars: The Last Jedi runtime clocks in at 2 hours and 32 minutes. That makes Episode VIII the longest Star Wars film to date, beating out 2002's Star Wars Episode II: Attack of the Clones by eight minutes. (The shortest is, unsurprisingly, the 1977 film that started it all: A New Hope, which clocks in at just 121 minutes.)
For those who might enjoy the butt-numbing experience of consuming more than three hours of Star Wars, there's bad news and good news. The bad news is that Johnson will not be releasing an extended director's cut. "I'm not into that," he told Collider. "The director's cut is the movie that's going out in theaters."
The good news? There's going to be a galaxy's-worth of deleted scenes on the DVD and Blu-ray releases. "There's a lot of really substantial, really good scenes," Johnson said. "There's a couple whole sequences, actually, that we lifted out."
You heard the man—make sure you buy that Blu-ray! Just wait for the final version of the Blu-ray. The Force Awakens home video release had seven deleted scenes initially, but fans found out Disney was withholding more extra material for a super special, four-disc 3D Collector's Edition.
In the meantime, let the speculating for what got cut begin. Just pray it wasn't scenes involvin Laura Dern. Or Oscar Isaac. Or Daisey Ridley. Or John Boyega. Or Chewie. Or BB8. (A Kylo Ren scene would be fine.)
All two and a half hours of Star Wars: The Last Jedi arrives in theaters December 15.