How Long Will 'Friends' Remain on Netflix? What About A Reunion? Everything You Need to Know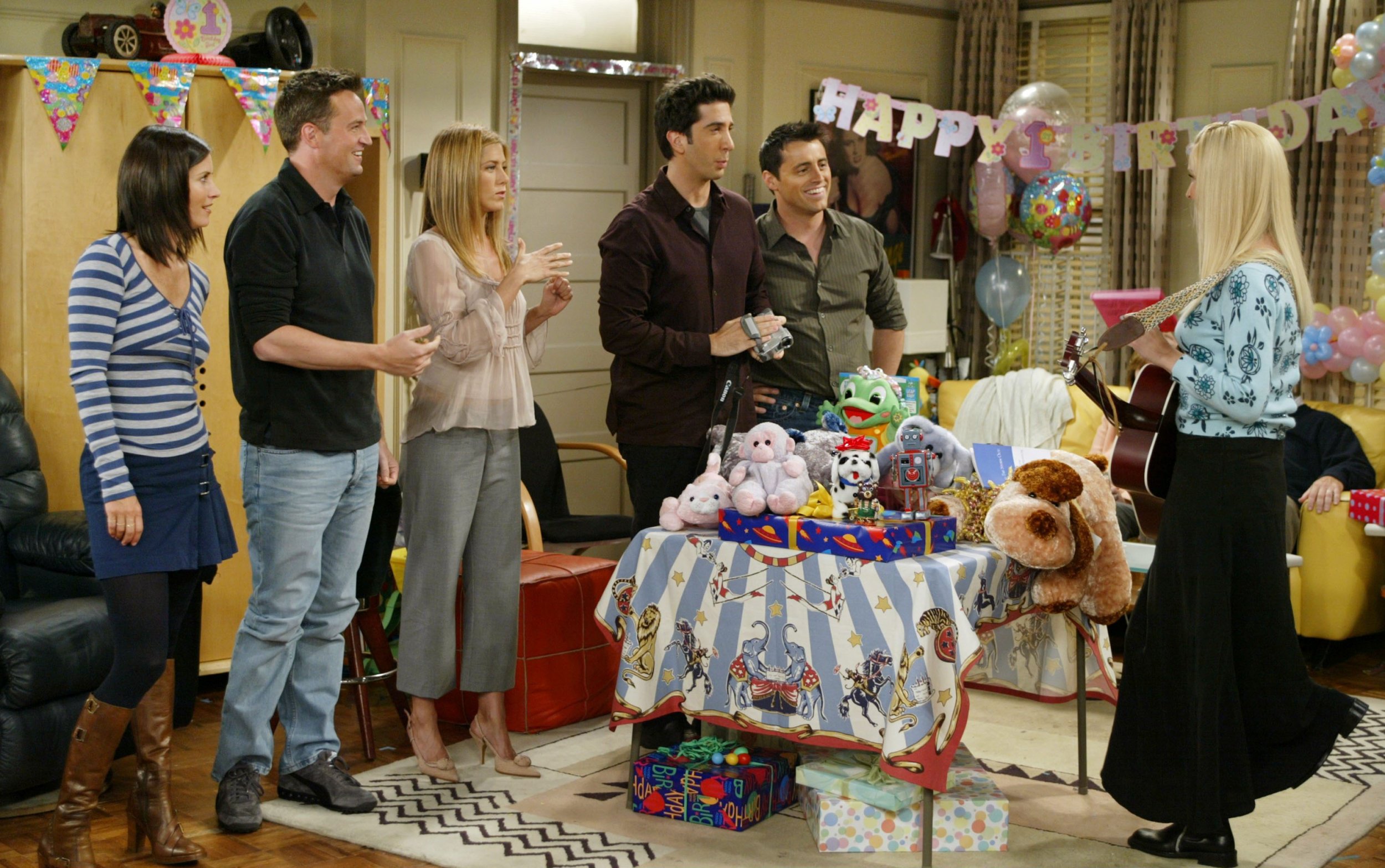 Easily one of the most beloved and quotable comedy series may have limited time on Netflix. While the streaming site is moving toward more original content, consumers are still showing have demand for classic series to be available for binging.
Friends, which stars Courtney Cox, Jennifer Aniston, Lisa Kudrow, David Schwimmer, Matt LeBlanc and Matthew Perry, ran from 1994 to 2004 on NBC. The comedy series lasted longer than its original airtime and is loved by those across generations.
Is Friends Leaving Netflix? How Long Will It Be Available?
While many fans were initially devastated by a rumor that Friends wouldn't be available on Netflix in 2019, it could be a move by WarnerMedia to lessen the power of the streaming giant.
"THE ONLY REASON I HAVE AN ACCOUNT WITH NETFLIX IS TO REWATCH FRIENDS," Twitter user Hayley Kiyoko wrote in December 2018. "WHY @netflix ARE YOU HURTING US."
"Netflix is really removing Friends on January 1st and the only reason I have an account is to rewatch the same episodes of the show whenever I'm bored so I guess it's time to cancel my subscription," @Saisailu97 added.
Netflix has been the home of Friends since 2014 and is confirmed to remain on the streaming site throughout 2019 with a hefty price tag of $100 million as of December 2018.
UPDATE 7/9/2019: Netflix confirmed on Tuesday the beloved comedy will officially leave the streaming site in 2020 and move to WarnerMedia's HBO Max–set to launch in the spring of next year.
Jennifer Aniston Hints At Friends Reunion
While Friends' time on Netflix is still a huge question mark, a reboot is on many fans' minds. It's a rumor that has continued to circulate since the series' final episode in 2004. Jennifer Aniston even appeared on The Ellen Degeneres Show and voiced her support for the idea.
"I would do it. The girls would do it and the boys would do it, I'm sure," Aniston said to the talk show host. "Listen, anything can happen ... I can do it myself."
Whether Friends will remain or not, other major media companies have already started to remove its content from the streaming giant as many launch their own independent platforms. Disney began removing Marvel-centered series and movies (Jessica Jones, Daredevil, Avengers and more) starting in December 2018 to support the launch of their independent streaming service Disney+.
"Many of our core brands are going to be in that service," Disney's chief strategy officer Kevin Mayer told The Hollywood Reporter. "Some of this content will have an initial window, like a theatrically released film, some will be on television first, some will be original for the service. It will skew naturally from an hours perspective, because of how much we've invested over the years, toward a product that's non-original, but we're making a lot of original content."
So, what will happen to Netflix is giant media companies follow Disney and WarnerMedia and make independent streaming moves? Instead of sticking with their original purpose of being the modern Blockbuster, Netflix will most likely put its money into more original content.
It's already evident that Netflix is capable of creating quality content (Stranger Things, Black Mirror, Sex Education, etc.) but only time will tell if consumers want to stay for Netflix Originals or cancel their subscription due to the lack of classic series.