How Long Will Kyrie Irving Be Out With Latest Knee Injury?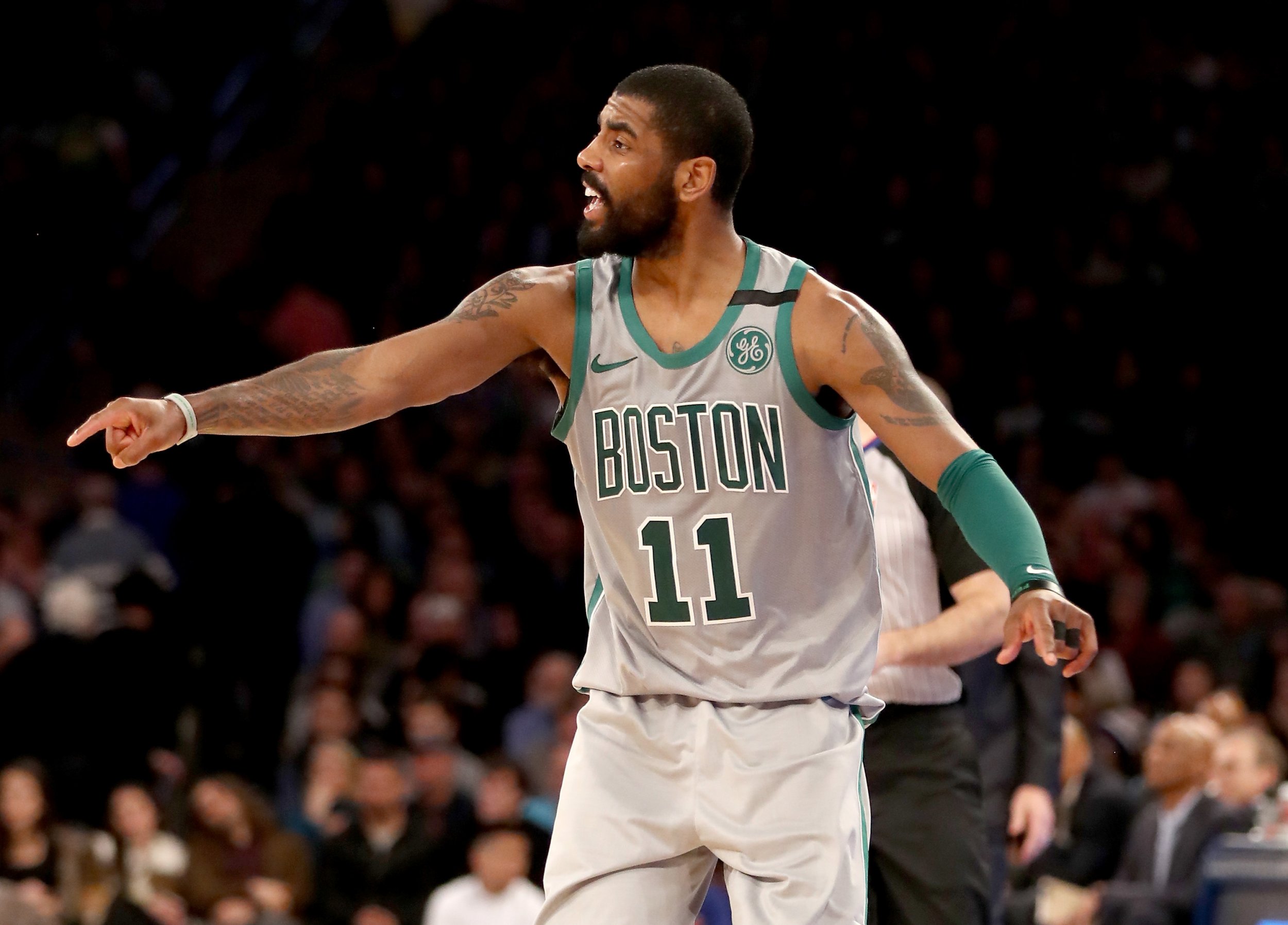 Kyrie Irving might have to undergo season-ending surgery as he looks to address a lingering issue with his sore left knee.
The point guard fractured his left knee cap during the NBA Finals three years ago and underwent surgery which ruled him out for the rest of the series against the Golden State Warriors, which the Cleveland Cavaliers lost in six games.
Screws were inserted into Irving's knee to help stabilize the kneecap, but the measure has now become a problem for the Boston Celtics star, whose knee is regularly flaring up.
On Tuesday, the Celtics reported that Irving is expected to seek a second opinion on his problem as early as Wednesday.
According to 98.5 The Sports Hub's Tony Massarotti, the Celtics point guard has a difficult choice to make, as he can either play through the pain barrier or opt to have another surgery on his knee to remove the screws.
The latter option, however, would rule him out for the remainder of the season. Earlier this month, Irving, who has missed Boston's four recent games, revealed he was considered taking some time off to rest his knee.
"I think [rest] will probably be the best thing, just instead of kind of hoping it gets better over the two or three days that it usually does," he told USA Today after sitting out the second half of Boston's loss to the Indiana Pacers on March 11.
The issue, however, has not gone away and while sources cited by ESPN's Adrian Wojnarowski suggested there is "no structural damage" to the knee, Irving has struggled to deal with the pain.
Should he be ruled out for the remainder of the season, Boston could be forgiven for thinking this year might not be their year.
The Celtics have been hit by a catalogue of injuries this season, with Gordon Hayward fracturing his ankle within five minutes of opening night, while Daniel Theis has also been ruled out for the season after tearing his meniscus on his left knee.
Marcus Smart will miss the remainder of the regular season after he underwent surgery on his thumb last week, although the Celtics could have him back at some stage during the playoffs.
Despite the series of injuries, Boston remain second in the Eastern Conference with a 48-23 record and are well poised to defend that position as they lead third-ranked Cleveland Cavaliers by 6.5 games.
On Tuesday, the Celtics snatched a 100-99 against the Oklahoma City Thunder on home court, thanks to a late three-pointer from Marcus Morris. Boston's forward hit the winning shot with just 1.2 seconds left, after Carmelo Anthony had missed two free throws to clinch the game for Oklahoma City with 8.4 seconds to go.