How Long Will Russell Westbrook Be Out For? Thunder Star Undergoes Knee Surgery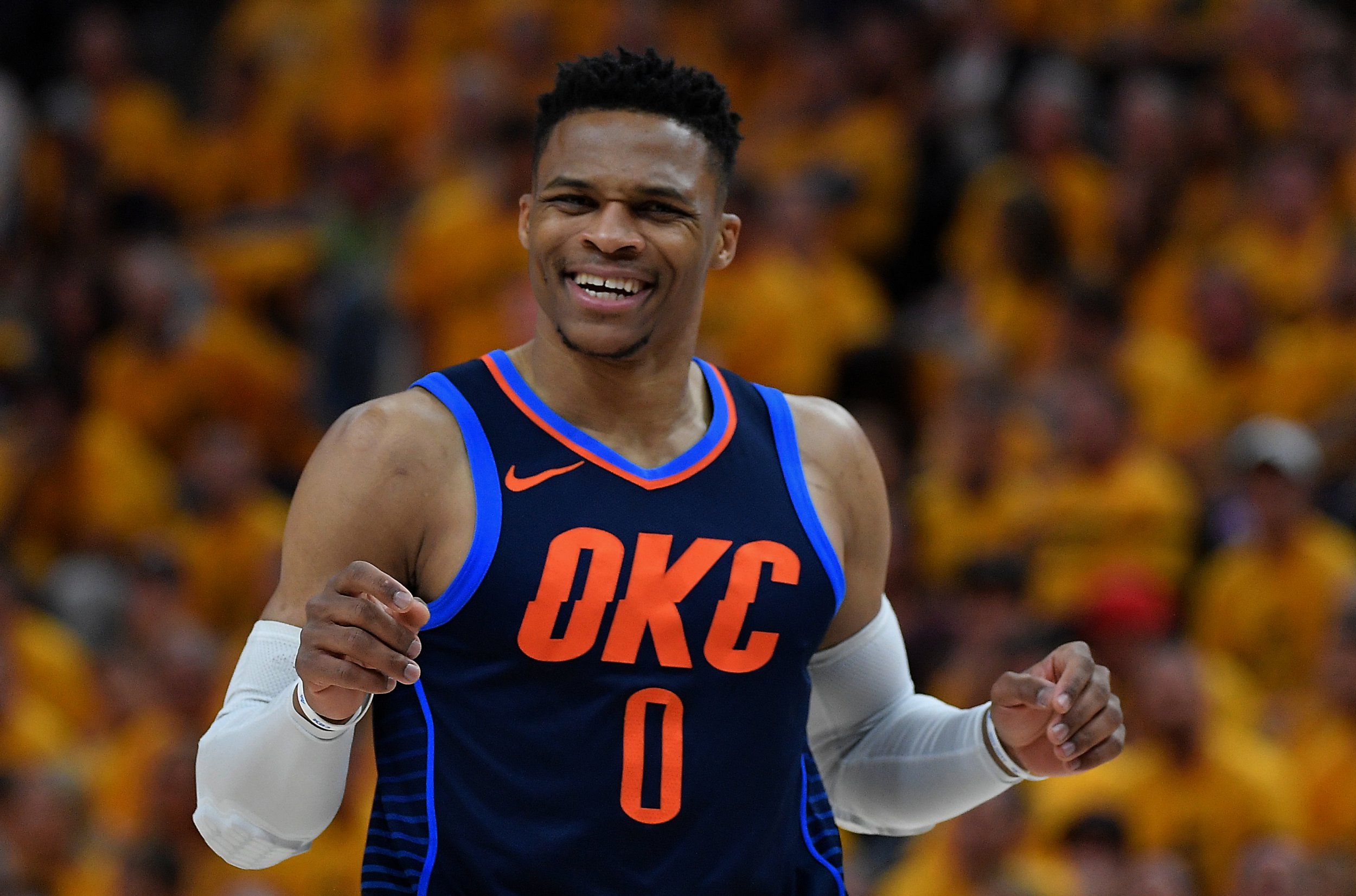 The Oklahoma City Thunder's preparations for the upcoming season have been dealt a major blow, with news emerging that Russell Westbrook will be sidelined for at least four weeks with a knee injury.
The MVP of the 2017 regular season underwent arthroscopic surgery on his right knee on Wednesday, the Thunder said in a statement.
While training to prepare for the beginning of camp, Westbrook "experienced inflammation in his knee this past weekend [and determined] that the best course of action was the proactive procedure," the franchise added.
The Thunder gave a loose timeline for Westbrook's recovery, indicating the point guard's condition will be assessed in four weeks, meaning that in all likelihood he will miss the entirety of preseason.
In fact, the 29-year-old might not even be available for Thunder's season opener on October 16 in Golden State. Oklahoma has made clear that they will not rush Westbrook back and risk aggravating his injury, which could force him to sit out more games during the season.
While it's a sensible move for Westbrook to rectify the problem now rather than try to nurse his condition during the regular season—as Kyrie Irving did last year—the fact he required surgery at all is a major concern for Oklahoma.
Westbrook has already undergone surgery on his right knee three times. His ordeal began when he tore his meniscus in the 2013 playoffs after Patrick Beverley crashed into his knee. The fourth overall pick of the 2008 draft had two more surgeries in the same year, but returned to full fitness and went on to lead the NBA in scoring twice in the following four seasons.
The Thunder did not elaborate over the extent of the condition of Westbrook's knee and it's perfectly possible the issue turns out to be a minor one. However, Oklahoma's front office will hold its breath for the next couple of months as Westbrook is the cornerstone of the franchise and the man the Thunder depend on to make the playoffs.
Last season Westbrook became the first player in NBA history to average a triple-double for two consecutive seasons, as he recorded 25.4 points, 10.3 assists and 10.1 rebounds per game last year. The Thunder's offensive production declined by 9.6 points per 100 possessions last season when Westbrook was not on the court.
In September last year, the point guard signed a five-year, $205 million extension that starts with the 2018-19 season and includes a player option for the 2022-23 campaign.
How Long Will Russell Westbrook Be Out For? Thunder Star Undergoes Knee Surgery | Sports