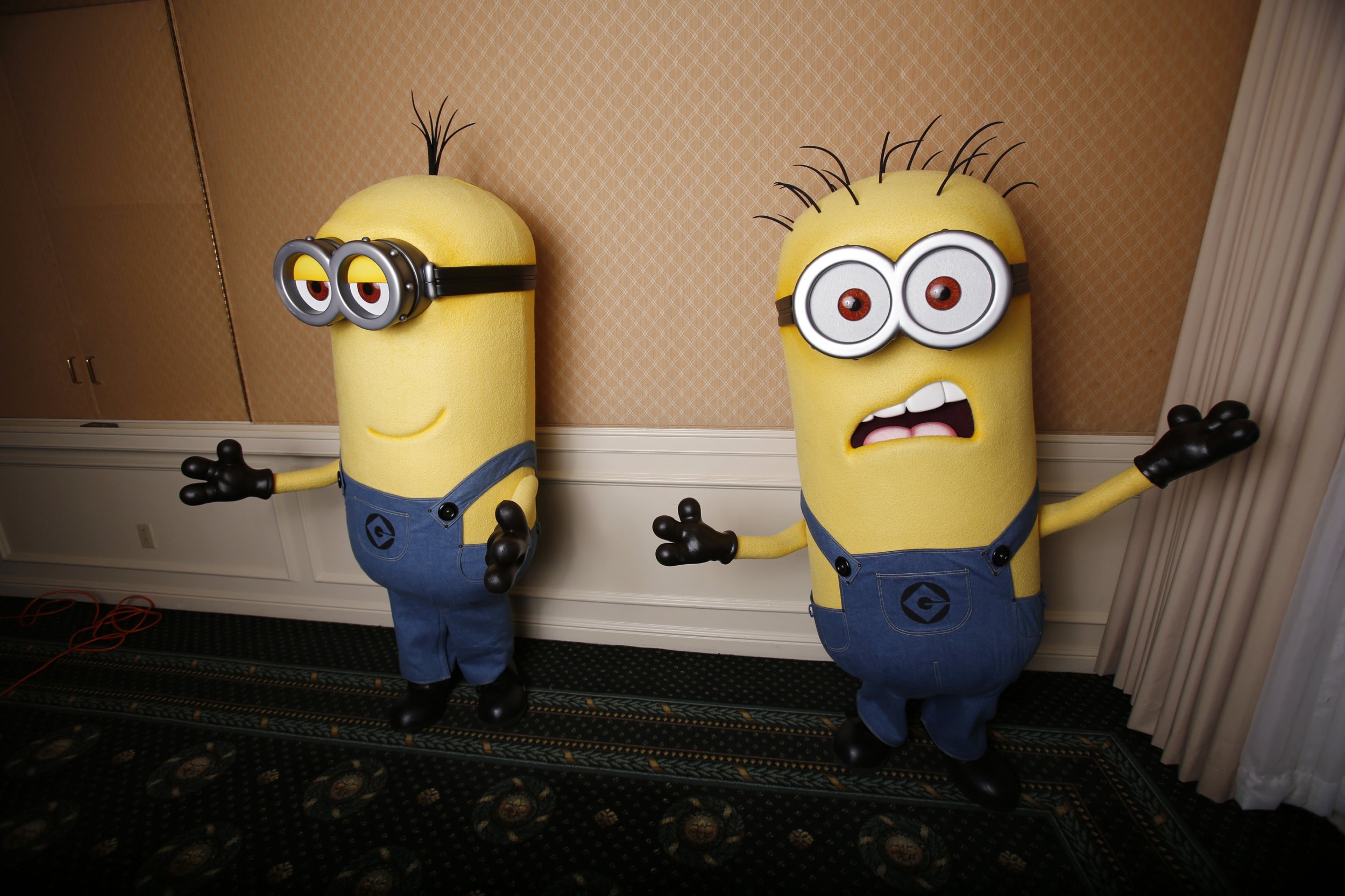 Since its launch on April Fools' Day 2004, Gmail has celebrated its birthday each year by trying to up the ante on past pranks. But this year, Google's free email service has sparked fury among its 900 million active users with a joke that many feel went too far.
The $527 billion company was forced to turn off a 24-hour Gmail feature that allegedly caused some to lose friends, and even jobs, at the click of a button.
A temporary "Gmail Mic Drop" button—which sat right next to the regular send button—would give users the last word by sending an email featuring a mic-dropping Minion character from the Despicable Me movies. Then it would mute notifications, so users wouldn't know if they got any replies.
"Everyone will get your message, but that's the last you'll ever hear about it," Google said in a blog post announcing the feature. "Yes, even if folks try to respond, you won't see it."
But many unfortunate Gmail users hit the button accidentally, and consequently suffered irreparable damage to relationships and reputations.
Web developer Andy Baio immediately took to Twitter to narrate the tales of woe from people who fell victim to the prank, and to provide updates on the status of the controversial feature.
The Gmail help forum was flooded with complaints from disgruntled victims.
"Thanks to Mic Drop I just lost my job. I am a writer and had a deadline to meet. I sent my articles to my boss and never heard back from her. I inadvertently sent the email using the 'Mic Drop' send button," wrote Allan Pashby on Friday. "There were corrections that needed to be made on my articles and I never received her replies. My boss took offence to the Mic Drop animation and assumed that I didn't reply to her because I thought her input was petty (hence the Mic Drop). I just woke up to a very angry voicemail from her which is how I found out about this 'hilarious' prank."
"I use gmail for my one-man business. I can't afford for you clowns to mess around with my business," wrote another angry user.
For some, the consequences were arguably even more serious. "I sent a legal document which affects mine and my family's life and you stick that button in the place of a send button," wrote Faye Davies. "You obviously need to understand people use your email system for real life. Grow up."
As a result of the complaints, Google later announced it had turned off the feature.
"Well, it looks like we pranked ourselves this year," Google software engineer Victor-Bogdan Anchidin posted on the official Gmail blog.