Mother's Day Gift Ideas: How to Craft a Card, Paper Flowers, plus Cake Recipes With a Personal Touch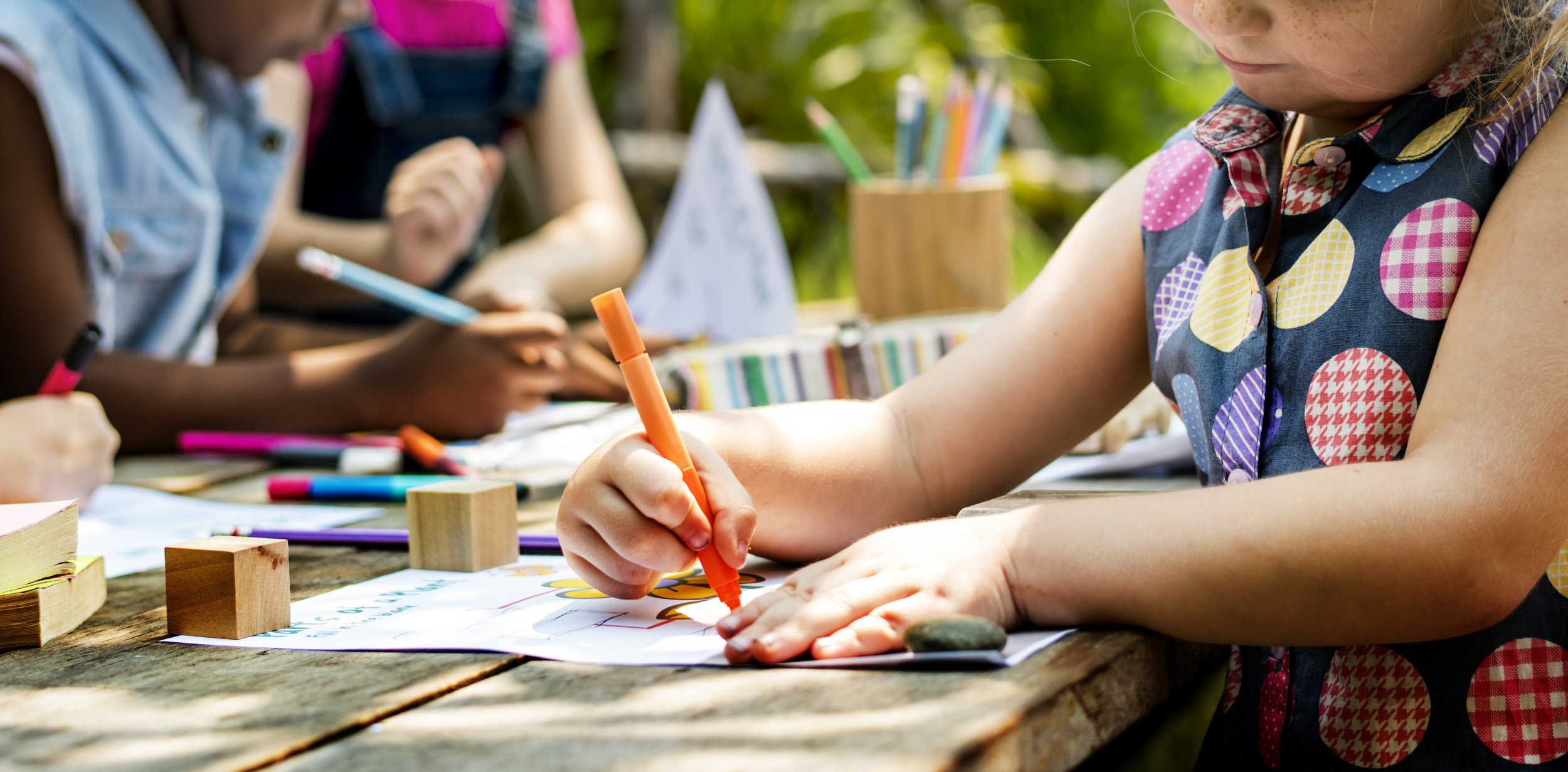 With Mother's Day 2019 upon us (May 12 just in case you have forgotten), Newsweek has compiled a list of deals for lunch and brunch to celebrate the dearest woman in your life. With that sorted, you will also need a gift, so read on for ideas and tips on presents with a personal touch.
What Was The First Mother's Day Present?
Mother's Day founder Anna Jarvis, a social activist, gave her mother's favorite flower, white carnations, to mothers in Grafton, West Virginia. Since it's establishment as a national holiday in 1914, card-manufacturers and florists have taken advantage to commercialize the celebration—something Jarvis herself was not pleased about. So perhaps the best way to honor your mother would be with a personal handmade gift?
Making a Gift For Mother's Day
Crafts have been growing in popularity for a number of years. In 2016, spending in the U.S. on crafts amouned to over $7 million. A monthly average of $60 was also spent, according to data compiled by Statista. The graphic below illustrates how much American households are spending on the hobby.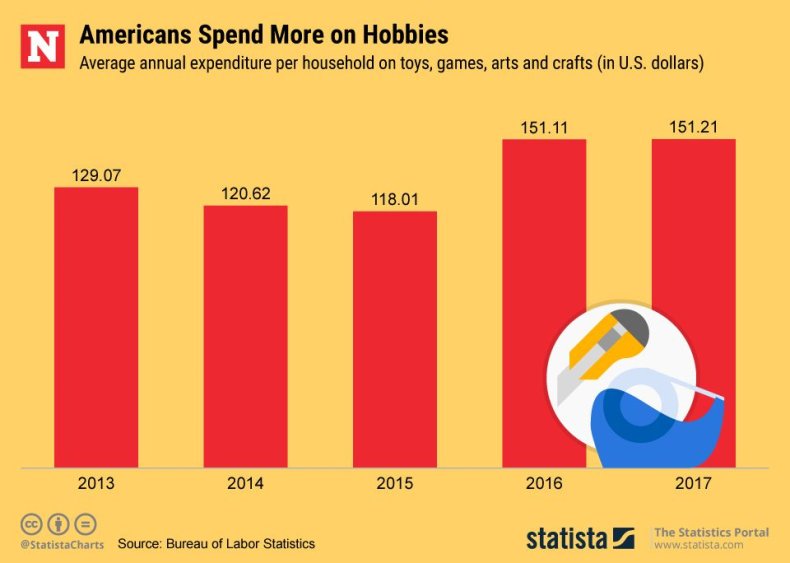 Crafters platform, Etsy, recorded more than 1.7 million active sellers and generated an annual revenue of close to $3 billion in 2016 alone.
How to Make Your Own Mother's Day Gifts
Mother's Day Card: Seven billion greeting cards are purchased in the U.S. every year, sales worth $7.5 billion, according to the Greeting Card Association. However, if you want to make your Mother's Day card more personal, you can make your own using tutorials on YouTube or Pinterest.
Paper Flowers: Flowers have always been the traditional Mother's Day gift. But if you don't want to give flowers with a limited life expectancy, paper flowers are an attractive and lasting alternative.
How to draw a rose: A popular and meaningful flower for special occassions, a rose would be an attractive design to include in your handmade card.
Cake: Influencial social media baker, Minimalist Baker, has prepared many cake receipes, including one that is gluten free and only uses one bowl.
Cupcakes: According to South Florida Reporter, the first cupcake receipe originiated in 1796. American baker Amelia Simmons referenced them in her book American Cookery.
Macarons: An expensive sweet treat, but well-loved. According to Ladurée, the macaron was invented in the middle of the 19th century. Pierre Desfontaines, a chef at Ladurée, took two macaron shells and joined them with a ganache filling. The recipe has not changed since, though some like to switch the ganache filling for buttercream icing.
However, baker Claude Gerbet has claimed to have invented the modern macaron.
Cookies: Does anything beat the smell of freshly baked cookies? Eating them. Wake your mom up with that fresh baked aroma using Martha Stewart's receipe below.