How Many Americans Watched Trump and Biden's Clash? Fewer Than First 2016 Debate With Clinton
While over 73 million people watched the first debate between Republican President Donald Trump and Democratic presidential nominee Joe Biden, the event had roughly 11 million fewer viewers than the first 2016 debate between Trump and former Democratic presidential nominee Hillary Clinton.
According to CNN, 84 million viewers tuned in to see Clinton's first 2016 debate against Trump, making it the most-watched televised debate ever since people began tracking the event's viewership numbers in 1976.
However, the numbers, which come from the media research firm Nielsen, only included people who watched on television rather than from phones or other streaming devices.
Even though the first 2016 debate had more viewers than Biden and Trump's first debate, Biden and Trump's viewership still surpassed numbers for all the presidential debates in 2000, 2004, 2008 and 2012 as well as for the second and third presidential debates in 2016, according to CNN.
Comparatively, the first 2004 debate between George W. Bush and John Kerry had 62.5 million viewers, the first 2008 debate between Barack Obama and John McCain had 52.4 million, and the 2012 debate between Obama and Mitt Romney had 67.2 million viewers.
Nielsen also claimed that most viewers watched the entirety of the debate, even though numerous social media users claimed to have turned it off after watching for a few minutes. The firm also said viewer numbers remained constant throughout the hour and a half event, meaning that if anyone tuned out during the debate, then someone else tuned in to replace them.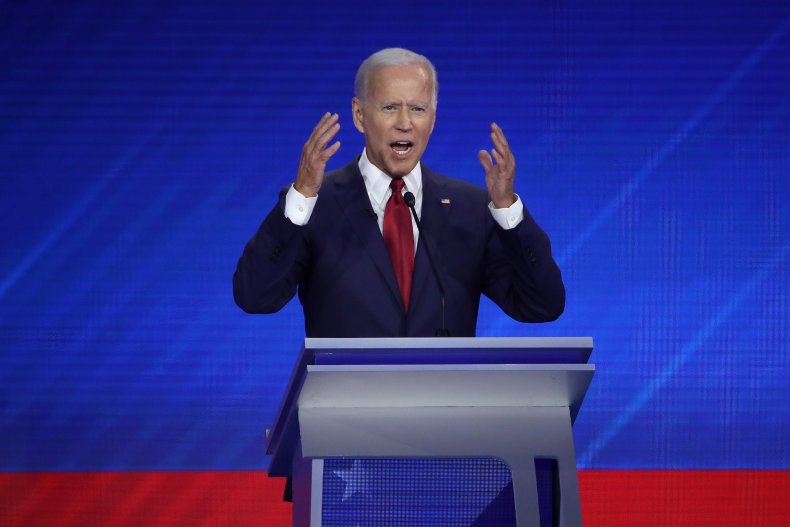 It's unclear what might've caused lower viewership for the 2020 debate, but the event itself has been widely panned both nationally and internationally as a chaotic "shitshow." During the debate Trump constantly interrupted Biden, compelling Biden to tell Trump to "shut up" and to call Trump a "clown," a "racist" and "the worst president America has ever had."
Isabelle Hanne, a journalist for the French political publication Libération, called the event a "chaotic, childish, mad, grueling... mind-boggling spectacle" and added that debate moderator Chris Wallace "at times looked like a schoolteacher overwhelmed by unruly students."
Washington correspondent for the Spanish daily El Pais, Amanda Mars, called the debate, "a sign of the climate of hostility that the country is going through five weeks ahead of the polls."
While the Commission on Presidential Debates (CPD) has pledged to make changes and add "additional structure" in future debates to" ensure a more orderly discussion of the issues," if the viewing numbers for past debates are any indication, there will be even fewer viewers for Trump and Biden's subsequent debates on October 15 and 22.
Newsweek contacted Nielsen for comment.