How Many Calories in a Happy Meal? McDonald's Drops Cheeseburgers, Chocolate Milk From Kids Menu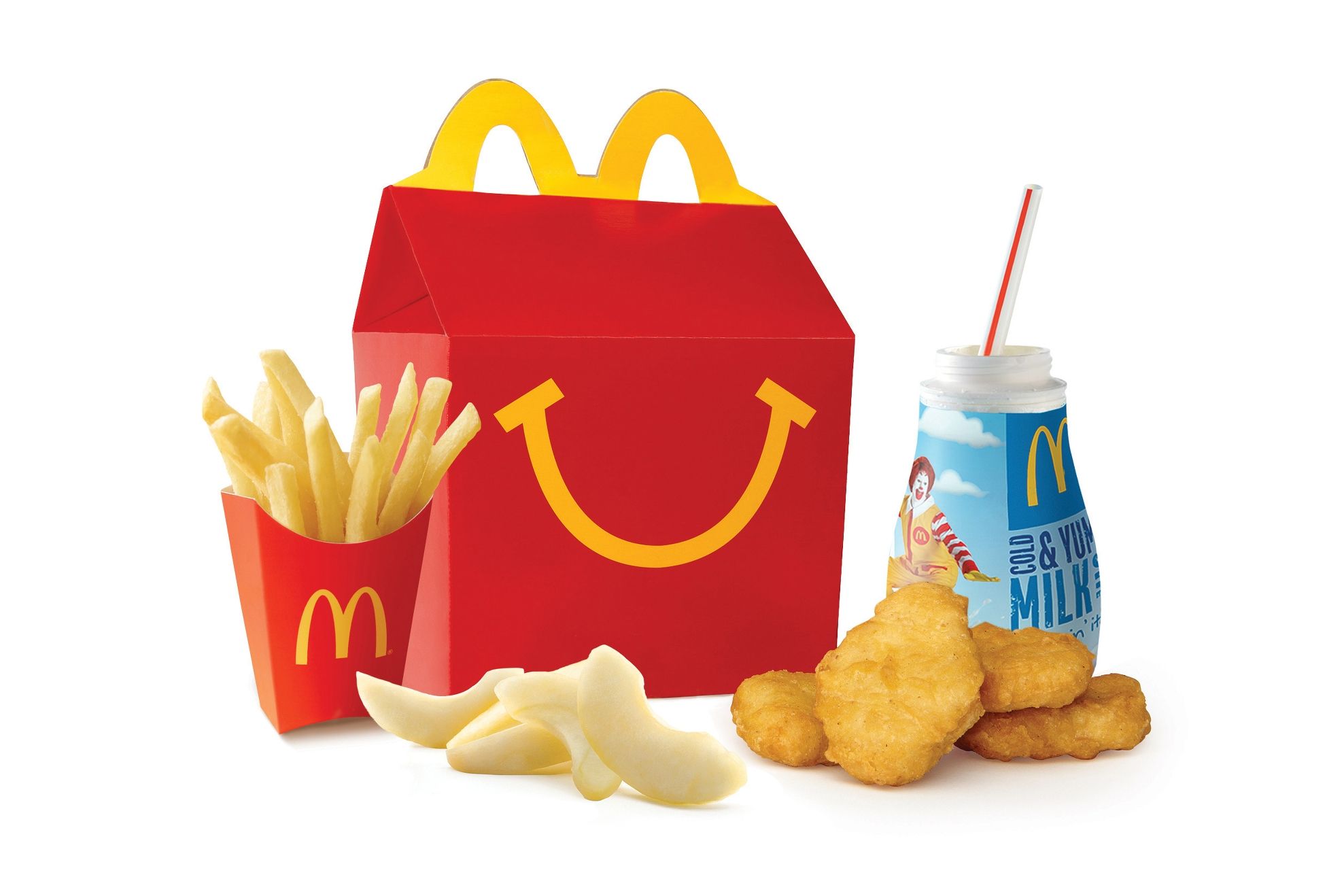 Starting in June, McDonald's Happy Meals will be slightly less happy if your child is a fan of the fast-food chain's famous cheeseburger.
McDonald's announced Thursday that it will no longer advertise cheeseburgers as part of its kid-friendly Happy Meal menu as part of a concerted effort to reduce calories and sodium intake, said the chain. Cheeseburgers will only be available on request.
The menu change only applies to the U.S. for now.
McDonald's cheeseburger banishment comes as part of the Golden Arches' commitment to improve the nutritional value of its meals, specifically those targeted to children. Since 2013, McDonald's has worked with nonprofit organization Alliance for Healthier Generation to make changes to its menu.
Removing cheeseburgers from the Happy Meal menu will mean customers can choose from a hamburger, four chicken McNuggets or six chicken McNuggets for their main dish. Six-piece nuggets meals will also be served with a half-portion of small fries to decrease calories and sodium intake.
Chocolate milk is also off the menu. Customers will need to request chocolate milk as part of a Happy Meal from June. Bottled water will be added to Happy Meal menus, too.
All McDonald's Happy Meals will be 600 calories or fewer once the changes go into effect, said the chain.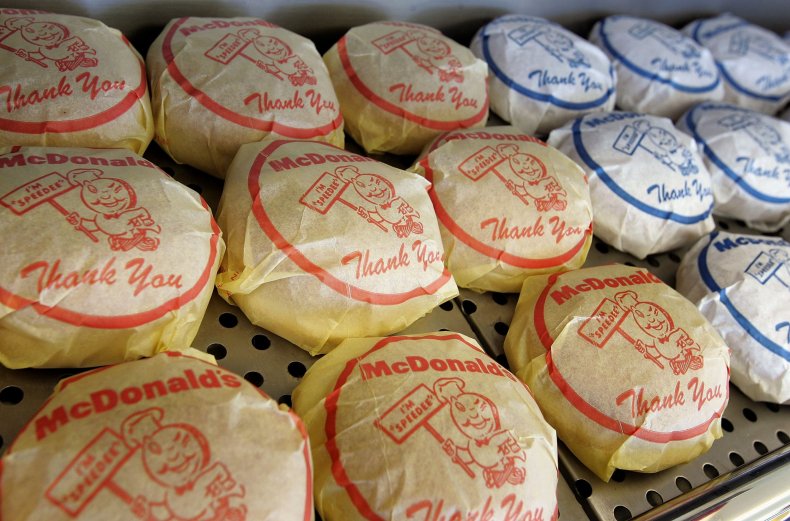 These changes will have significant nutritional benefits for customers, it is claimed. Calories in Happy Meals will be reduced by 20 percent, added sugars by 50 percent, saturated fat by 13 percent and/or sodium by 17 percent. This depends on what the customer orders, however.
In 2013, McDonald's removed soda from its Happy Meal menus. The chain said it has experienced a 14 percent increase in the number of customers ordering milk, water or juice with their Happy Meals.
In December 2017, 52 percent of Happy Meals in the U.S. included water, milk or juice.