How Many Electoral Votes Does Wisconsin Have? Why a Recount Won't Give Trump a Second Term
Donald Trump's campaign is filing a petition for a recount in part of Wisconsin, but even if the state flips to favor the president, the victory won't give him enough electoral votes to win the election.
More than a week after the race was called for former Vice President Joe Biden, Trump has yet to concede. His campaign is pursuing recounts in multiple states with the hope of tallying enough ballots in close races to give Trump the edge over Biden. In Wisconsin, a recount in two counties is costing the campaign $3 million.
With every state except for Georgia called by the Associated Press, Biden has 290 electoral votes to Trump's 232. Since Wisconsin has just 10 electoral votes, even if a recount finds Trump was the winner, it'll bring Biden down to 280 votes, above the 272 threshold needed to win. A recount is also occurring in Georgia, and even if Trump takes the state—which is leaning toward Biden, as is Wisconsin—he'll have only 258 electoral votes.
Final canvassed totals in Wisconsin give Biden 20,608 more votes than Trump, a difference of less than a percentage point. Official totals were reported to the state elections commission on Tuesday, giving the Trump campaign until 5 p.m. on Wednesday to submit the funds and paperwork for a statewide recount.
On Wednesday afternoon, Meagan Wolfe, Wisconsin's chief election official, confirmed that the Trump campaign filed a petition for a recount in Milwaukee and Dane counties. Those two counties were selected because they "are the locations of the worst irregularities," according to the Trump campaign.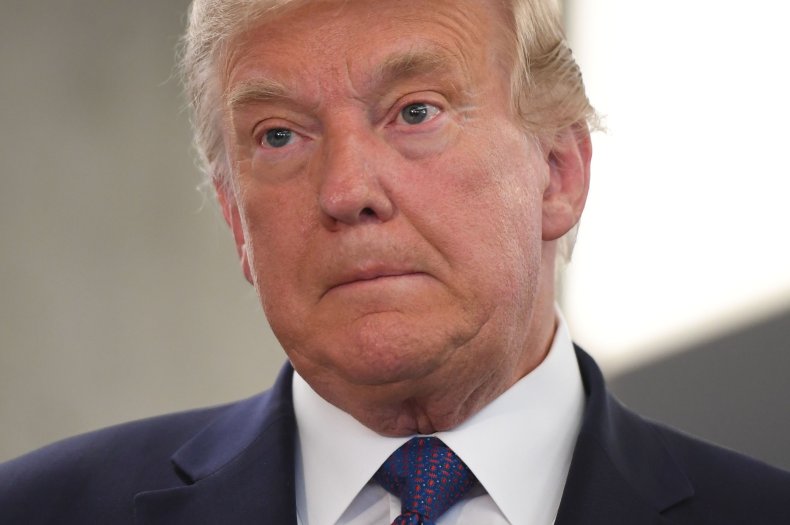 The canvassed total gave Biden even more votes than he had in the unofficial tally, and many are skeptical of Trump's chances of changing the election in his favor. In 2016, a recount in the state gave him 131 additional votes, an outcome that wouldn't be enough to overcome Biden's 20,000-vote lead.
"We understand the eyes of the world will be on these Wisconsin counties over the next few weeks. We remain committed to providing information about the process and assisting our county clerks by providing facts on the mechanics of a recount and status updates," Wolfe said.
Dane County went for Biden by more than 181,000 votes and Milwaukee by about 183,000 votes, according to results reported by Politico. Trump lost both counties in 2016 by 162,000 and 146,000 votes, respectively.
In announcing the plan to petition for a recount, the Trump campaign alleged that officials illegally altered and issued absentee ballots, and that officials provided illegal advice to allow Wisconsin's voter ID law to be circumvented.
"The people of Wisconsin deserve to know whether their election processes worked in a legal and transparent way," Jim Troupis, counsel to the campaign, said in a statement. "We will not know the true results of the election until only the legal ballots cast are counted."
Amid unsubstantiated claims of fraud and tampering with the voting, officials in Wisconsin defended the integrity of the election. Wolfe told the AP the process is "designed to be transparent" and called for people to "ask questions and raise concerns every step of the way."
Counties where the Trump campaign has filed a petition for a recount must start by Saturday and finish by December 1.