How Many Episodes Are in 'The Staircase' on HBO Max and Sky Atlantic?
True-crime enthusiasts will not want to miss The Staircase starring Colin Firth, Toni Colette, Rosemarie DeWitt, Olivia DeJonge, Michael Stuhlbarg, and more.
The series brings to the small screen the sinister true story of Michael Peterson who became the main suspect in his wife Kathleen Peterson's murder after she was found dead with severe injuries at the bottom of their staircase on December 9, 2001.
Michael Peterson is a name many true-crime fans will be aware of the subject after watching the 2004-2015 docuseries of the same name by Jean-Xavier de Lestrade which is streaming on Netflix and has been the subject of many true crime podcasts.
So, how many episodes are in the gripping series? Newsweek has everything you need to know.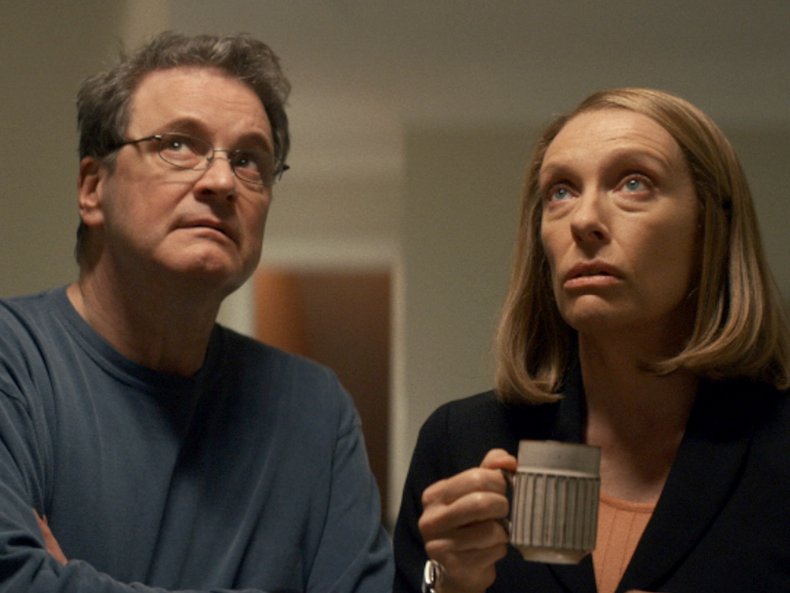 How Many Episodes Are In The Staircase on HBO Max and Sky Atlantic?
There are eight episodes of The Staircase on HBO Max and Sky Atlantic in total.
True-crime fans are sure in for a treat as the first three episodes in the series are available to stream now via HBO Max in the U.S. and NOW in the U.K.
The Staircase will also air weekly at 9 p.m. BST in the U.K. on Sky Atlantic. The first three episodes will air back to back on Thursday, May 5.
The remaining five episodes of The Staircase will air every Thursday on HBO Max, Sky Atlantic, and NOW TV.
The true-crime series has a different release pattern than many other shows on the platforms, so Newsweek has all of the dates below:
Episodes 1 to 3: Thursday, May 5
Episode 4: Thursday, May 12
Episode 5: Thursday, May 19
Episode 6: Thursday, May 26
Episode 7: Thursday, June 2
Episode 8: Thursday, June 9
What Is The Staircase on HBO Max and Sky Atlantic About?
The Staircase brings to the small screen the tragic story of Kathleen Peterson and the trial of her husband Michael Peterson, who stood accused of her murder.
The series also delves into the aftermath effect on Kathleen and Michael Peterson's children, Kathleen and Michael's relationship before her death, and the highly controversial trial and appeals.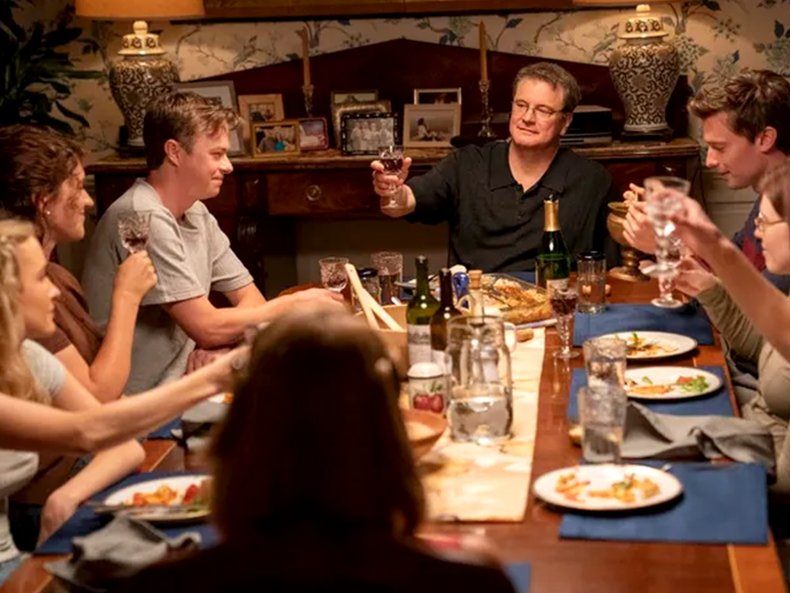 In 2001, Michael Peterson was accused of killing his wife and was convicted of Kathleen Peterson's murder in 2003 but what followed was a 17-year legal battle, with Peterson trying to clear his name. He had claimed his wife had died after falling down the stairs at their home after consuming alcohol and valium. The prosecution argued that her autopsy proved she had died from multiple injuries, including blows to the head with a blunt object.
In the end, he entered an Alford Plea to the lesser charge of voluntary manslaughter.
An Alford Plea is where the defendant admits that the evidence against them would likely lead to a finding of guilty beyond a reasonable doubt, but does not admit to the crime against them.
Who Stars in The Staircase on HBO Max and Sky Atlantic?
The Staircase features a star-studded cast, led by Oscar-winner Colin Firth and Emmy-winner Toni Collette.
Firth and Collette play Michael and Kathleen Peterson respectively with Sophie Turner, Odessa Young, Olivia DeJonge, Patrick Schwarzenegger, and Dane DeHaan playing their children.
Other cast members starring in The Staircase include:
Rosemarie DeWitt as Candace Hunt Zamperini
Juliette Binoche as Sophie Brunet
Parker Posey as Freda Black
Michael Stuhlbarg as David Rudolf
Tim Guinee as Bill Peterson
Vincent Vermignon as Jean-Xavier
Justice Leak as Tom Maher
Joel McKinnon Miller as Larry Pollard
Trini Alvarado as Patricia Sue Peterson
Cullen Moss as Jim Hardin
Teri Wyble as Sonya Pfeiffer
The Staircase airs Thursdays on HBO Max, Sky Atlantic, and HBO Max.