How Many Games Will the Los Angeles Lakers Win? LeBron James Addition Has Vegas Bullish on 2018-19 Squad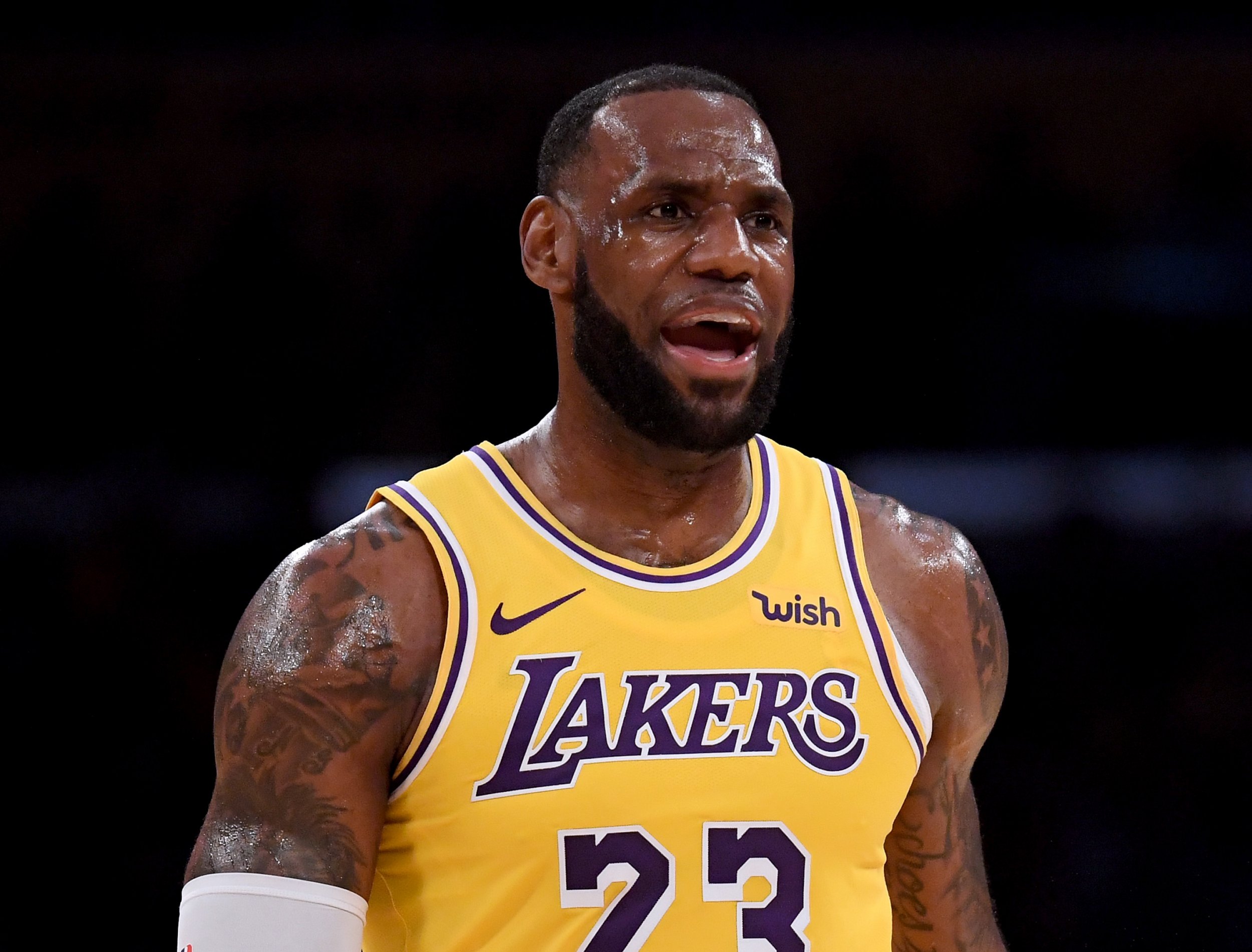 A lot of folks seem to the think the Los Angeles Lakers will be better this year. It makes sense.
They did, after all, add the greatest player of his generation: LeBron James.
The question really is: How much better will they be?
It depends on who you ask.
Oddsmakers seem to be relatively bullish on the team's chances, according to the Action Network, a sports site focused on gambling. The Westgate Superbook this week has the Lakers's over/under at 47.5 wins. BetOnline, meanwhile, had them at 48.5.
Now, according Westgate's win totals for every other team, they seem to figure the Lakers will settle in to about a 6-seed in the playoffs. That's not stellar but it would be a big upgrade over the 35 wins the Lakers managed last season.
With such a big addition in James, it's tough to project L.A.'s season, especially considering they play in the far superior Western Conference. The rest of the roster was a bit of a carousel as well with L.A. adding a bevy of veterans like Rajon Rondo, Lance Stephenson and Javale McGee. A lot could rest, however, on the developmental progress of young players like Brandon Ingram, Lonzo Ball and Kyle Kuzma.
Over the summer, ESPN projected this roster would win 46 games, which is relatively in line with current Vegas predictions. James himself has been realistic about L.A.'s chances. Unlike his previous few squads, it doesn't seem like the Lakers are a title contender just yet.
"We got a long way to go to get to Golden State," James said in a press conference late last month. "They can pick up right where they left off, starting with training camp … We are picking up from scratch, so we got a long way to go. We can't worry about what Golden State is doing … They've been together for a few years now."