How Many Kids Does Nick Cannon Have? Host Expecting Twins With Abby De La Rosa
Nick Cannon has announced he is expecting twins with his girlfriend Abby De La Rosa.
The Masked Singer host, 40, and De La Rosa, 30, announced the news on Sunday, with the help of a couples' maternity photoshoot.
"Our dearest sons—my miracle babies, Thank you for choosing me to be your Mommy," De La Rosa wrote on Instagram.
"I know the Lord has destined me and prepared me for the gift of not one but two little angels.
"I pray that God give you both the strength to walk brave and boldly in your individual truth just like your Daddy.
She continued: "That God bless you and your brother and guide you into living out your full purpose. Your Dad & I will always be here for you both; in complete unison and support. No matter what this world may throw your way, know that forgiveness is key and what is for you—is for YOU! You both are already so loved and we can't wait to meet you both."
According to her Instagram bio, De Le Rosa is a broadcast professional and an international DJ. The couple had kept their relationship private until this announcement.
The new baby news comes after Cannon welcomed his fourth child in December 2020 with ex-girlfriend, model Brittany Bell.
Cannon is a father of four and soon to be of six when his and De La Rosa's twins are born later this year.
The television personality famously married singer Mariah Carey in 2008. They are parents to twins, daughter Monroe and son Moroccan Scott who were born in 2011.
The new dad tweeted at the time: "My wife just gave me the most incredible anniversary gift ever in life. I won't ever be able to top this!"
Carey and Cannon divorced in 2014.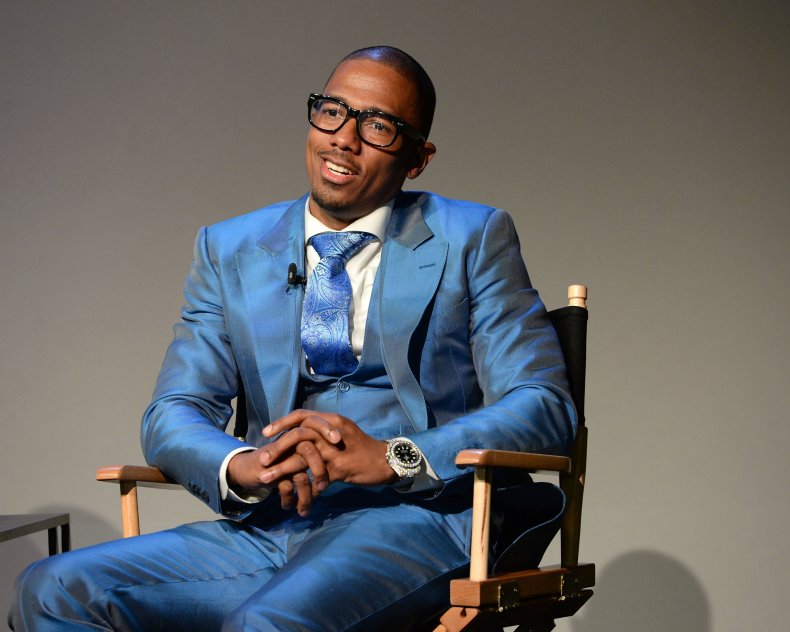 Cannon's son with Bell, Golden 'Sagon' Cannon, was born in February 2017 and their daughter Powerful Queen Cannon, was born in December 2020.
Welcoming his son in 2017, Cannon said on Instagram at the time: "Weeping may endure for a night, but Joy cometh in the morning! No matter how hard the world may hit you, God always reminds us of our purpose! #TrueHappiness. Welcome to Earth Son!"
Meanwhile, in December, Bell announced the birth of their daughter, writing: "The best gift ever we have been surprised with... A GIRL!!!!! Powerful Queen Cannon came this week perfect timing for Christmas. So much more to share. All I can say is that Nick was my rock through the most intense yet empowering natural water birth. It was nothing but POWERFUL Merry Christmas!!!! THANK YOU GOD."