How Many Bills Has Trump Actually Signed Into Law?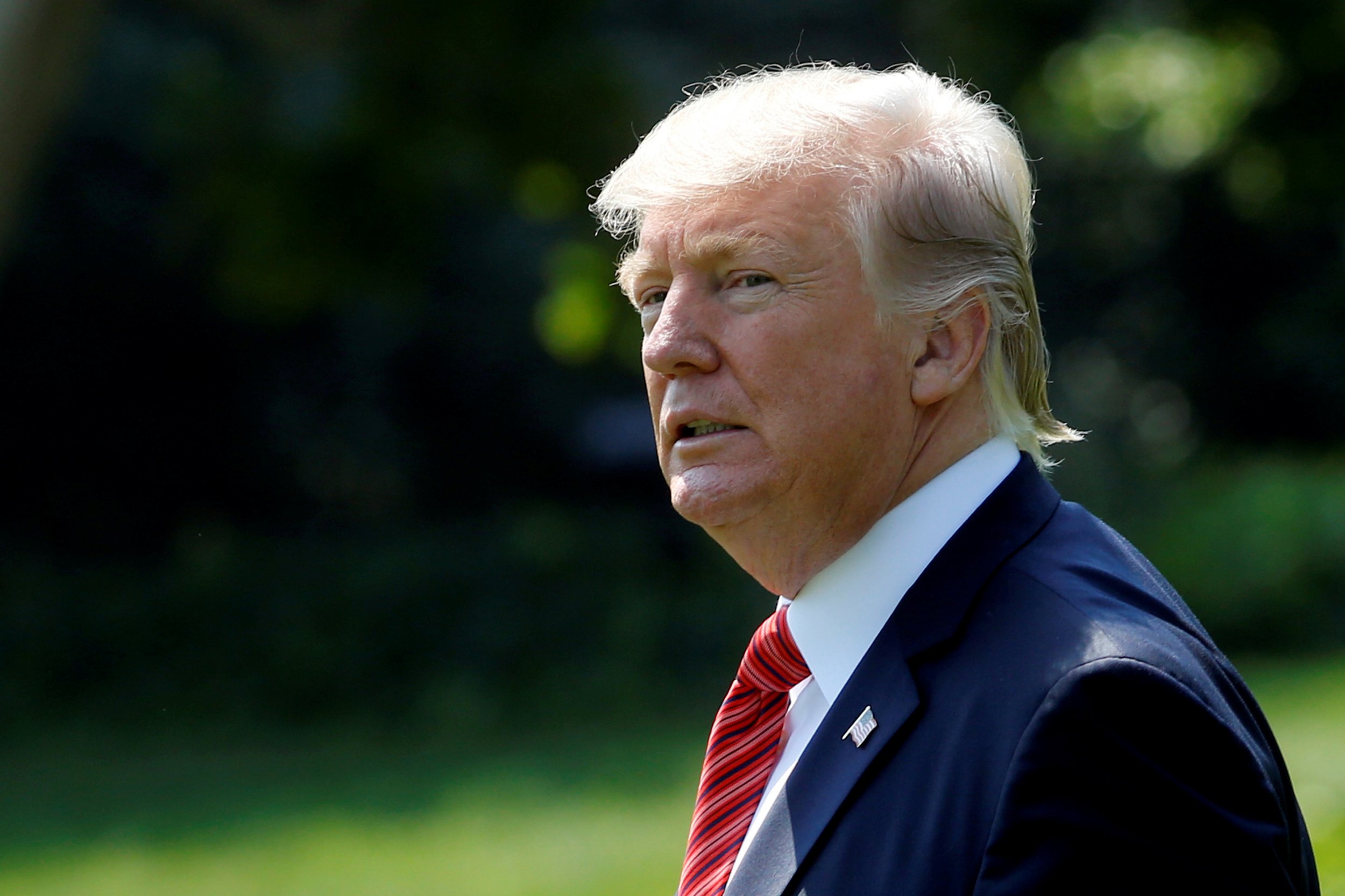 President Donald Trump has often been accused of embellishing his accomplishents, and he appeared to be at it again on Friday morning when he tweeted: "Few, if any, Administrations have done more in just 7 months than the Trump A. Bills passed, regulations killed, border, military, ISIS, SC!"
This isn't the first time Trump has boasted about his purported legislative achievements, but in fact no major legislation has been passed during the Trump administration, and the president has yet to deliver on a number of promises he made during his campaign.
For example, Trump many times pledged to build a wall along the U.S.-Mexico border (and said Mexico would pay for it). But he has yet to convince Congress to provide funding for the wall, and recently threatened to shut down the government if it doesn't agree to do so. (And, in case it wasn't clear, Mexico isn't paying for the wall.)
Trump and the GOP also have failed to repeal and replace the Affordable Care Act (ACA, or Obamacare).
Meanwhile, the president's travel ban, which affects six predominantly Muslim nations, has been met by ongoing legal hurdles and was only partially upheld by the U.S. Supreme Court.
In total, Trump—who's been in office for 217 days—has signed 55 bills into law since becoming president, according to the legislative database GovTrack. Comparatively, President Franklin Delano Roosevelt signed 76 bills into law in his first 100 days.
But at the end of the day, it's the substance of the laws, not the number enacted, that truly matters.
According to an analysis from CNN, of the bills Trump has signed into law, only two created new policy.
One of those laws, the Countering America's Adversaries Through Sanctions Act, signed on August 2, imposed new sanctions on Russia. It also limits Trump's ability to ease or alter the sanctions without congressional approval, which he contended represented an assault on his executive power.
The other law, the Department of Veterans Affairs Accountability and Whistleblower Protection Act of 2017, signed on June 23, granted the Department of Veterans Affairs more power to dismiss inept employees and to protect those who uncover wrongdoing. To Trump's credit, this law is an example of him making good on a campaign promise.
For the most part, Trump has spent more time undoing the work of his predecessors than accomplishing anything new or significant. This might help explain his apparent obsession with convincing everyone he's gotten a lot done thus far.