How Many Presidents Have Been Accused of Sexual Misconduct? George H.W. Bush Is the Latest
Former President George H.W. Bush was accused this week of sexually assaulting a woman and the man now sitting in the Oval Office has more than a dozen women accusing him of sexual misconduct.
But long before public allegations against presidents became more common, the legacy of alleged sexual abuse and harassment from men leading the nation stretches back to America's earliest days, spanning leaders both iconic and obscure.
Here's a look at the long history of presidential allegations:
1. Thomas Jefferson
One of the Founding Fathers was a rapist.
Historians often talk discuss Sally Heming's "relationship" with President Thomas Jefferson, or refer to her as his "mistress." In reality, Hemings was Jefferson's slave who he raped whenever he wanted and later impregnated with six children born into slavery.
"Romanticizing Hemings and Jefferson's so-called relationship minimizes the deadly imbalance of power that black people suffered under before the Civil War," Britni Danielle wrote in a July Washington Post column.
"It also obscures our collective history as a nation that moved from being built on the blood, bones and backs of enslaved African Americans and indigenous people, to being the imperfect, hopeful and yet still unequal country we are today."
2. Grover Cleveland
Former President Grover Cleveland has long been known for a "sex scandal" involving an "illegitimate child." But it wasn't until author Charles Lachman investigated Cleveland's life for a 2015 book that he uncovered an affidavit setting the record straight: Cleveland had allegedly committed a "violent sexual assault."
The allegations involve a 38-year-old woman named Maria Halpin, who encountered Cleveland on the street in Buffalo, New York, in 1873. According to Lachman, Cleveland had been "courting" Halpin for months, and when he saw her on the street he invited her to dinner, later walking Halpin back to her home. In the affidavit, Halpin alleges that when they arrived to the house, Cleveland raped her "[b]y use of force and violence and without my consent."
She said Cleveland threatened retaliation if she spoke out about what happened, telling her he was "determined to ruin [her] if it cost him $10,000, if he was hanged by the neck for it." Halpin continued: "I then and there told him that I never wanted to see him again [and] commanded him to leave my room, which he did."
Six weeks later, Halpin discovered she was pregnant with Cleveland's child, who she gave birth to in September 1874. News of the child broke after Cleveland won Buffalo's mayoral election, during which time Cleveland said he had "doubts" about whether he was indeed the child's father.
3. Richard Nixon
Nixon has been dubbed a "bumbling ladies' man," but an account of his interactions with women working in the White House during his tenure suggests something more insidious.
The Last President's Men, a book on Nixon by journalist Bob Woodward, mentions the 37th president making unwanted advances toward multiple women and touching a secretary's thigh.
According to Woodward, one secretary, Nell Yates, said Nixon did "an awful lot of starting to make moves and then withdrawing" when he invited her to Camp David.
"[Yates] came back three hours later," Alexander Butterfield, Nixon's deputy assistant, told Woodward. "She was a pretty cool person to be really distraught, openly distraught, but said, 'Ugh, the most painful, uncomfortable evening of my life.'"
Another time, Woodward wrote, Nixon touched the bare legs of a secretary named Beverly Kaye, whom he ogled when she boarded a flight with him wearing a mini skirt. He then asked Kaye to sit with him and stared at her thighs until "just out of the blue ... he start[ed] patting her on her bare legs," Butterfield said.
"She has stiffened up like you can't believe," he added. "She's petrified."
Neither Yates nor Kaye ever came forward themselves to accuse Nixon, but Butterfield's accounts paint a clear picture of the president making unwanted sexual advances toward his female staff.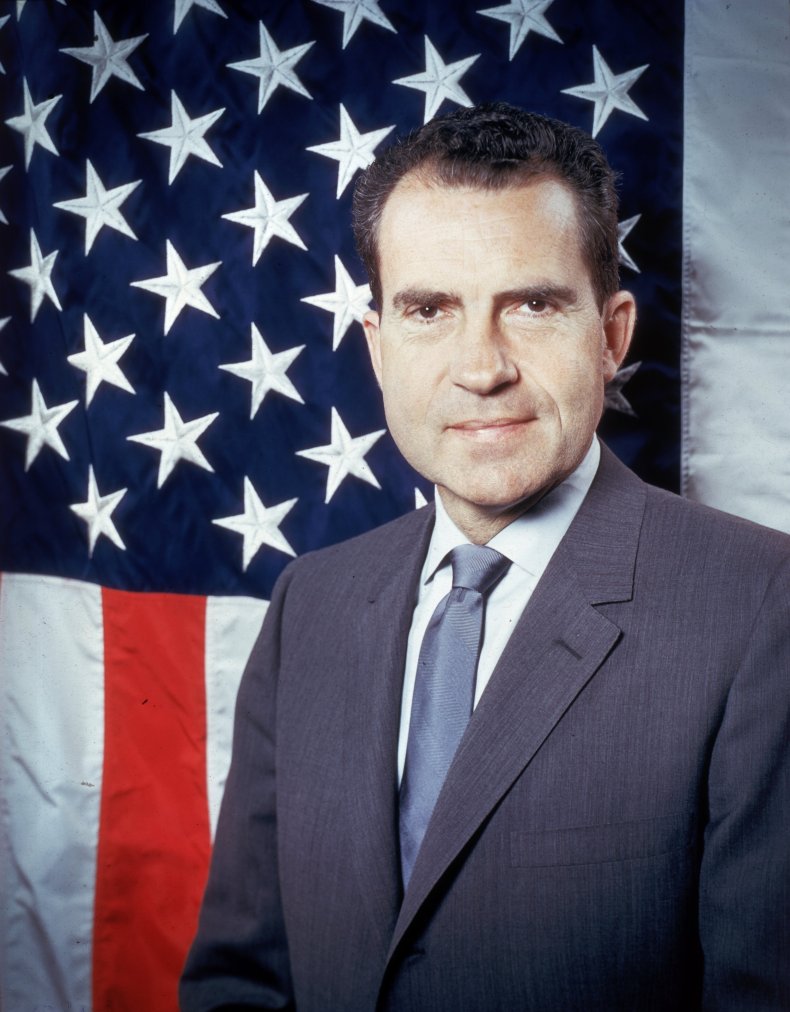 4. Ronald Reagan
Actress Selene Walters leveled assault allegations against the actor-turned-president in Nancy Reagan: The Unauthorized Biography, a book by Kitty Kelly that came out in 1991.
Walters told Kelley she met Reagan at a Hollywood nightclub in the 1950s, where he asked for her address. Walters said she gave it to him, and Reagan showed up at her door at 3 a.m. and forced himself on her.
"I opened the door," Walters later recounted in an interview with People magazine. "Then it was the battle of the couch. I was fighting him. I didn't want him to make love to me. He's a very big man, and he just had his way."
When the magazine asked if she would term the incident "date rape," as Kelley wrote in her biography on Nancy Reagan, Walters replied: "No, God, no, that's [Kelley's] phrase. I didn't have a chance to have a date with him."
Slate revisited reports on the incident in 1999, reporting that the press "ridiculed this and other passages" from Kelley's book, chalking it up to "National Enquirer journalism." Slate itself wrote that it "doubts" Reagan raped Walters, without saying why. But the outlet did point out the sourcing of the alleged rape is no worse than the sourcing bolstering claims of then-President Bill Clinton's assault of Juanita Broaddrick.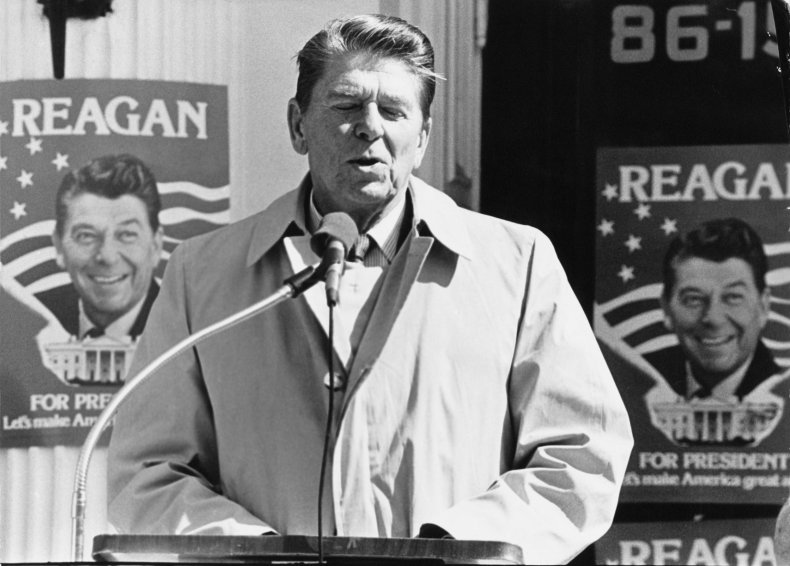 5. George H.W. Bush
In a since-deleted Tuesday Instagram post, actress Heather Lind accused former President George H.W. Bush of groping her during a photo-op in 2014.
According to Lind, the former president touched her from behind while seated in his wheelchair just inches away from his wife Barbara, who'd accompanied him to a premiere of the series Turn: Washington's Spies.
Lind leveled the accusations against the 41st president after seeing a photo of former President Barack Obama shaking hands with Bush at a recent benefit for all five living former U.S. presidents. She said:
I found it disturbing because I recognize the respect ex-presidents are given for having served. And I feel pride and reverence toward many of the men in the photo. But when I got the chance to meet George H. W. Bush four years ago to promote a historical television show I was working on, he sexually assaulted me while I was posing for a similar photo. He didn't shake my hand. He touched me from behind from his wheelchair with his wife Barbara Bush by his side. He told me a dirty joke. And then, all the while being photographed, touched me again. Barbara rolled her eyes as if to say 'not again.'
Bush issued an apology through his spokesman, Jim McGrath, for what he called an "attempt at humor."
"President Bush would never under any circumstances intentionally cause anyone distress, and he most sincerely apologizes if his attempt at humor offended Ms. Lind," McGrath stated.
Lind said the incident represents an abuse of the office of the president.
"We were instructed to call him Mr. President," Lind said. "It seems to me a President's power is in his or her capacity to enact positive change, actually help people, and serve as a symbol of our democracy.'"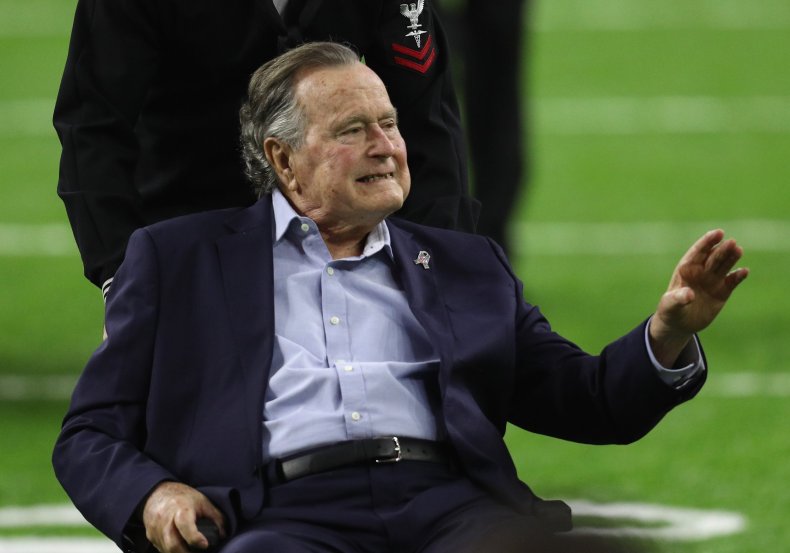 6. Bill Clinton
Clinton's legacy will always be tainted by his affair with White House intern Monica Lewinsky, who has said that while Clinton "took advantage" of her, their relationship was consensual. A sexual harassment lawsuit from Paula Jones also led to the perjury and abuse of power charges that ended in Clinton's impeachment.
But Clinton's alleged acts came long before his presidency. Juanita Broaddrick said Clinton raped her in 1978, when he was Arkansas attorney general. When she first went public with her accusations in 1999, she told the Washington Post that the incident occurred when reporters interfered with plans to meet Clinton for coffee in the lobby of her hotel, so she invited him up to her room. Broaddrick told the outlet it was just a matter of minutes before Clinton began kissing her.
According to the Post:
She resisted his advances, she said, but soon he pulled her back onto the bed and forcibly had sex with her. She said she did not scream because everything happened so quickly. Her upper lip was bruised and swollen after the encounter because, she said, he had grabbed onto it with his mouth.

'The last thing he said to me was, "You better get some ice for that." And he put on his sunglasses and walked out the door,' she recalled.
Broaddrick resurfaced these allegations during the 2016 election, amid sexual assault allegations against President Donald Trump. She claimed his opponent Hillary Clinton had intimidated her into keeping the alleged assault under wraps.
Broaddrick recently slammed Lewinsky for her belated #MeToo tweet, accusing Lewinsky of abandoning her and Clinton's other accusers when they needed her solidarity.
"I have always felt sad for you, but where were you when we needed you?" Broaddrick asked. "Your silence was deafening in the '90s, when Kathleen, Paula and I needed your voice."
The woman Broaddrick references are two other Clinton accusers: Jones, who allegations also led to landmark Supreme Court case ruling the president is not immune to civil litigation, and Kathleen Willey, who claimed Clinton groped her in a White House hallway in 1993.
7. George W. Bush
A woman named Margie Schoedinger accused former President George W. Bush of raping her in October 2000, filing a lawsuit two years later against Bush for "race based harassment and individual sex crimes committed against her and her husband," according to a local Texas paper.
There are few details about the circumstances surrounding the alleged assault, which the Daily Kos blamed on biased media coverage in 2006.
Schoedinger reportedly died of a self-inflicted gun wound just a year after filing the suit against Bush.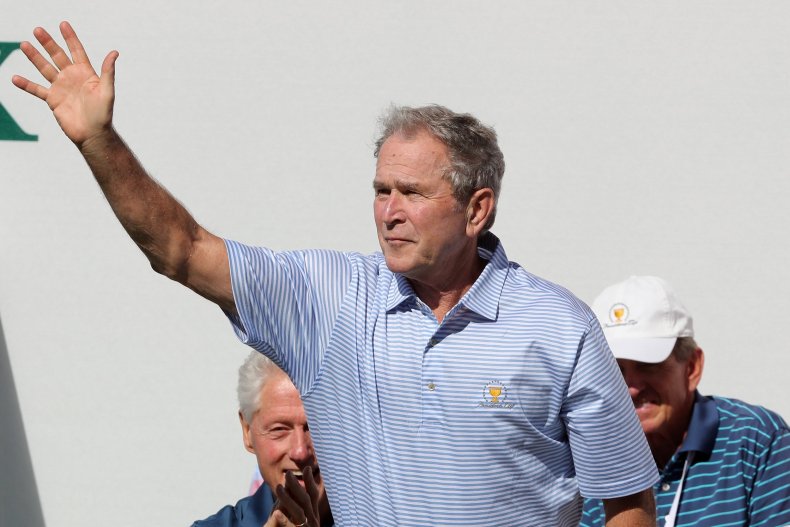 8. Donald Trump
The Washington Post opened the floodgates to sexual assault accusations against then-presidential candidate Donald Trump in October 2016, when the outlet published an Access Hollywood tape of Trump bragging about grabbing women "by the pussy" without their consent.
Trump dismissed the hot mic comments as "locker room talk"—just words—but more than a dozen women came forward to say otherwise, starting with Jessica Leeds, who Trump sexually assaulted her on a plane in the early 1980s. After Leeds went public with her accusations, other women from Trump's past accused Trump of unwanted sexual advances including groping, grabbing and kissing.
Years before any of these allegations came to light, Trump's ex-wife Ivana brought rape allegations against her then-husband in a biography on Trump. In the book, Ivana recalls a "violent assault" that took place in 1989 which involved Trump tearing off her clothes and raping her. In 1993, Trump's lawyer Michael Cohen denied the allegations, arguing "you cannot rape your spouse." (Cohen has since retracted this statement.)
Many Americans thought even one sexual assault allegation could have been enough to fell Trump's presidential campaign — the outcry over more than a dozen allegations in the final stretch of the election seemed to seal his fate.
A year later, critics of the commander-in-chief now call him the "predator-in-chief."