How Many Shark Attacks Have There Been in 2020, After Australia Surfer Is Killed?
A man in Australia died after he was attacked by a shark on Tuesday.
Authorities told local reporters that an unnamed 46-year-old surfer was mauled by a shark while he was in the waters at Greenmount Beach in Coolangatta. The man's wound extended from his groin down past his knee, according to witness Jade Parker, who saw the victim's body floating in the water.
"I spotted a board floating in the [surfing] line up, and a body was next to it," Parker told Australia's 7 News. "I just presumed he might have got knocked out, because he wasn't moving in the water. I ran down to the beach, dropped my board and sort of trudged through the line up to get to him. There were probably about three other people in the water trying to pull him in by then in waist-deep water."
Paramedics rushed the man to the hospital in an attempt to save his life, but he died shortly after. "He was pretty much already gone," Parker said of the man's condition when he was pulled to the shore.
The man's death marks the first shark attack at Greenmount Beach, which is protected by shark control nets, since 2012. Then, a 20-year-old surfer suffered non-fatal injuries from an attack at the nearby Nobbys Beach.
However, the tragic event is just the latest in a string of shark-related fatalities that have occurred in the waters of the Gold Coast this year.
In June, a 60-year-old man was killed after an encounter with a 9-foot great white shark in northern New South Wales, Australia. Four others in the country have also died in 2020 so far, after receiving shark bites while swimming and surfing, according to the global shark tracking website, TrackingSharks.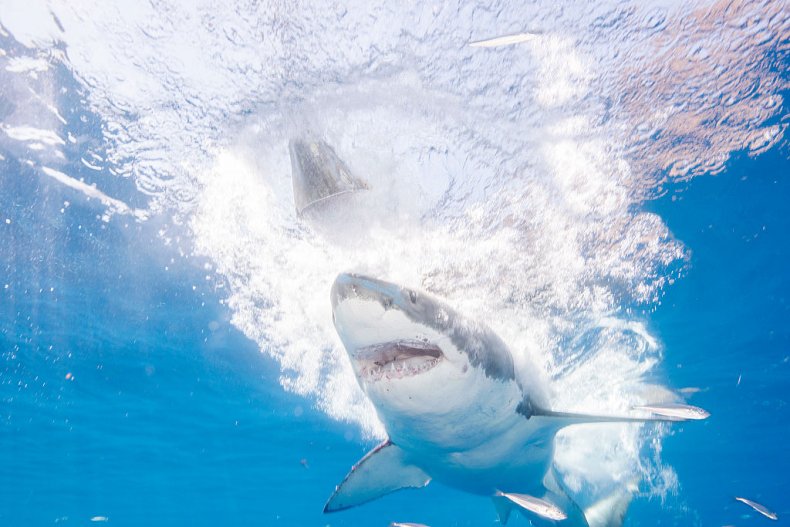 Although Australia has seen the most deaths by shark bites, it has not had the most shark attacks overall.
In total, there have been 51 shark attacks documented so far this year, eight of which resulted in deaths. Seventeen of the events occurred in Australia's waters, while 23 were reported in the U.S. in 2020. The majority of the U.S.-based attacks—12—have occurred in Florida, followed by four separate attacks in Maine and two separate attacks in California, Hawaii and North Carolina, respectively.
Only two people have died from shark attacks in the U.S. this year, as a result of incidents in California and Maine earlier in the summer.