How Many States Still Have Mask Mandates in Place?
As the pandemic continues, many people are likely left wondering: Does my state still have a mask mandate?
While many states have let their mask mandates expire and other have never implemented them, some do still have them in place. Currently, only nine states in the U.S. still require masks to be worn in all indoor public places, according to the AARP. Those states requiring the wearing of masks indoors, regardless of vaccination status are California, Delaware, Hawaii, Illinois, Nevada, New Mexico, New York, Oregon and Washington state.
In addition, Washington, D.C., has a mandate requiring that everyone who is older than 2 must wear a mask when inside all public areas. The mandate, which was implemented in December by Mayor Muriel Bowser, remains in effect until February 28. Puerto Rico also still has a mask mandate with similar language.
Furthermore, the AARP reports that Washington state is the only place in the country that requires the wearing of face masks at outdoor gatherings of 500 more.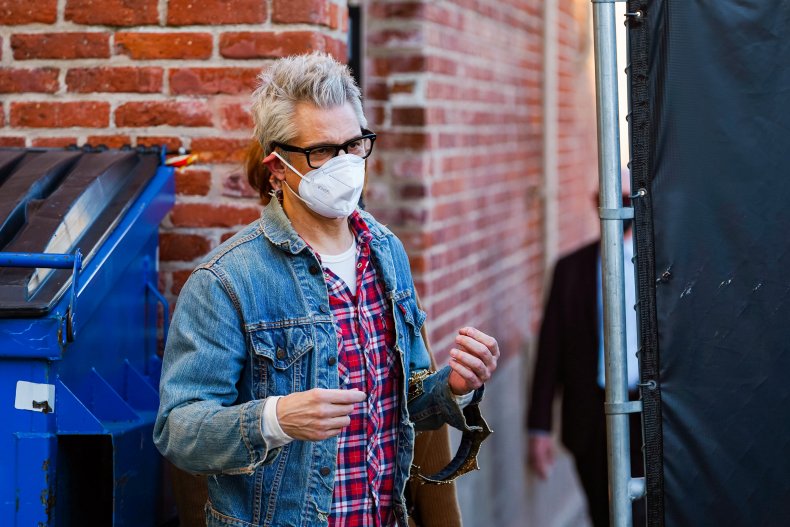 Two other states—Connecticut and Rhode Island—also have mask requirements. Connecticut has an indoor mask mandate but only for those who are unvaccinated. Rhode Island has a mandate for large indoor places but reportedly allows smaller businesses to use discretion on the mandate as to the vaccination status of customers, according to the AARP.
Mask mandates in other states have either expired or were not instituted at all. However, individual businesses may require the use of face masks.
According to the latest guidance on face masks from the Centers for Disease Control and Prevention (CDC), which was updated in late January, they advise individuals who are older than the age of 2 to wear a mask inside if they have not received the COVID-19 vaccine.
The CDC goes on to state that, for the most part, people do not need to wear masks when outside. However, the governmental health organization says an individual may want to wear a mask if they are around someone who has "a weakened immune system or is at increased risk for severe disease" or around someone who has not gotten the COVID-19 vaccine.
Also, there is still a federal mask mandate in place, which was implemented by President Joe Biden in January 2021. The mandate, which remains in effect until March 18, 2022, requires individuals to wear masks both inside airports and on airplanes.
The United States continues to lead the world in the number of COVID-19 cases and deaths. According to Johns Hopkins University, there have been more than 75.7 million confirmed cases of COVID-19 and a little over 895,000 related deaths in the country.