The 5 Best Covers of 'Blowin' in the Wind' for Dylan's 75th Birthday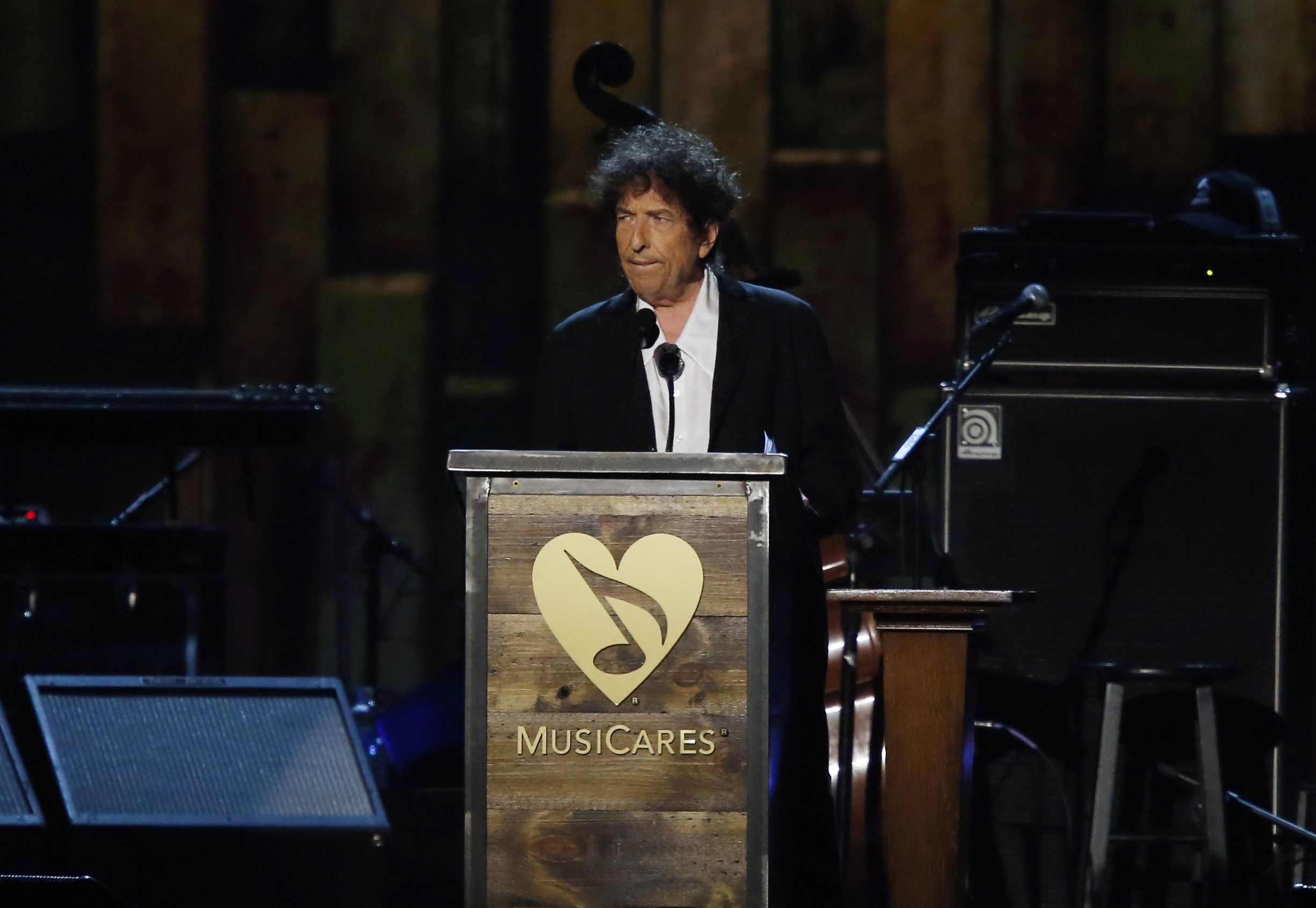 On the occasion of Bob Dylan's 75th birthday, we thought it timely to ask: How many times have artists covered his 1963 classic "Blowin' in the Wind"? The answer, my friends, is too many to list here. Suffice it to say, there have been more covers than Dylan birthdays in at least a dozen different languages.
Dylan's peace anthem has been covered by Eddie Albert, Eddy Arnold and Duane Eddy. It has been covered by everyone from Elvis Presley to Cher. It was the inspiration for the title of Christopher Guest's folk-music parody film, A Mighty Wind, and it was performed au naturel by Robin Wright in the Oscars' 1995 best picture winner, Forrest Gump. Screen legend Marlene Dietrich covered it in 1965, when she was 64. The Chad Mitchell Trio, all Gonzaga University students at the time, released their version four months before Dylan put it on his second album.
We thought we'd share five essential covers of the masterpiece that the former Robert Zimmerman of Hibbing, Minnesota, wrote in the winter of 1962 when he was just 20 years old.
1. Peter, Paul and Mary
Dylan wrote the tune in early 1962 and first performed it in April of that year. It first appeared on his second album, The Freewheelin' Bob Dylan, which was released in May 1963. Dylan's manager, Albert Grossman, also managed Peter, Paul and Mary, who were stars at the time while Dylan was still pretty much a Greenwich Village coffeehouse act. Grossman took the song to them immediately. The folk trio recorded it, reportedly in one take, and it was released as a single the following month. Peter, Paul and Mary's version rose to No. 2 on the Billboard charts, the highest the song ever charted.
2. Sam Cooke
Cooke recorded this in the aftermath of President John F. Kennedy's assassination and infused it with elements of hope and anger. If you didn't realize this song was a Negro spiritual before Cooke put his accent on it, you do now.
3. Joan Baez
The distaff Dylan, Baez recorded this song in 1967 and even sang a verse in Spanish. At the time she released it, Dylan was living with his wife and children on a farm in Woodstock, New York. Two years later, at the Woodstock festival, several acts who were and are famous for covering Dylan songs, among them Baez, Jimi Hendrix, Joe Cocker and Mountain, performed, but not one covered this song. The Band, which had worked as Dylan's backing band in the mid-'60s, performed but they too refrained from covering this song. Dylan, who was in the midst of an eight-year exile from touring following a mysterious motorcycle accident in 1966, did not play Woodstock.
4. The New Christy Minstrels
The California-based folk group, known primarily for having a rotating roster of up to a dozen singers (Kenny Rogers and Kim Carnes are alums), released this version in October 1966. It failed to chart, as perhaps the nation was at last beginning to succumb to "Blowin' in the Wind" fatigue.
5. Johnny Cash
Few artists—the Byrds, perhaps, or Baez—have consistently covered Dylan's gems and improved upon them as well as the Man in Black did. Here he is appearing on Late Night With David Letterman in 1992 with a rare live performance of the song, which he first covered in 1969.
The 5 Best Covers of 'Blowin' in the Wind' for Dylan's 75th Birthday | Culture