The Cost of War for the U.S. Taxpayer Since 9/11 Is Actually Three Times the Pentagon's Estimate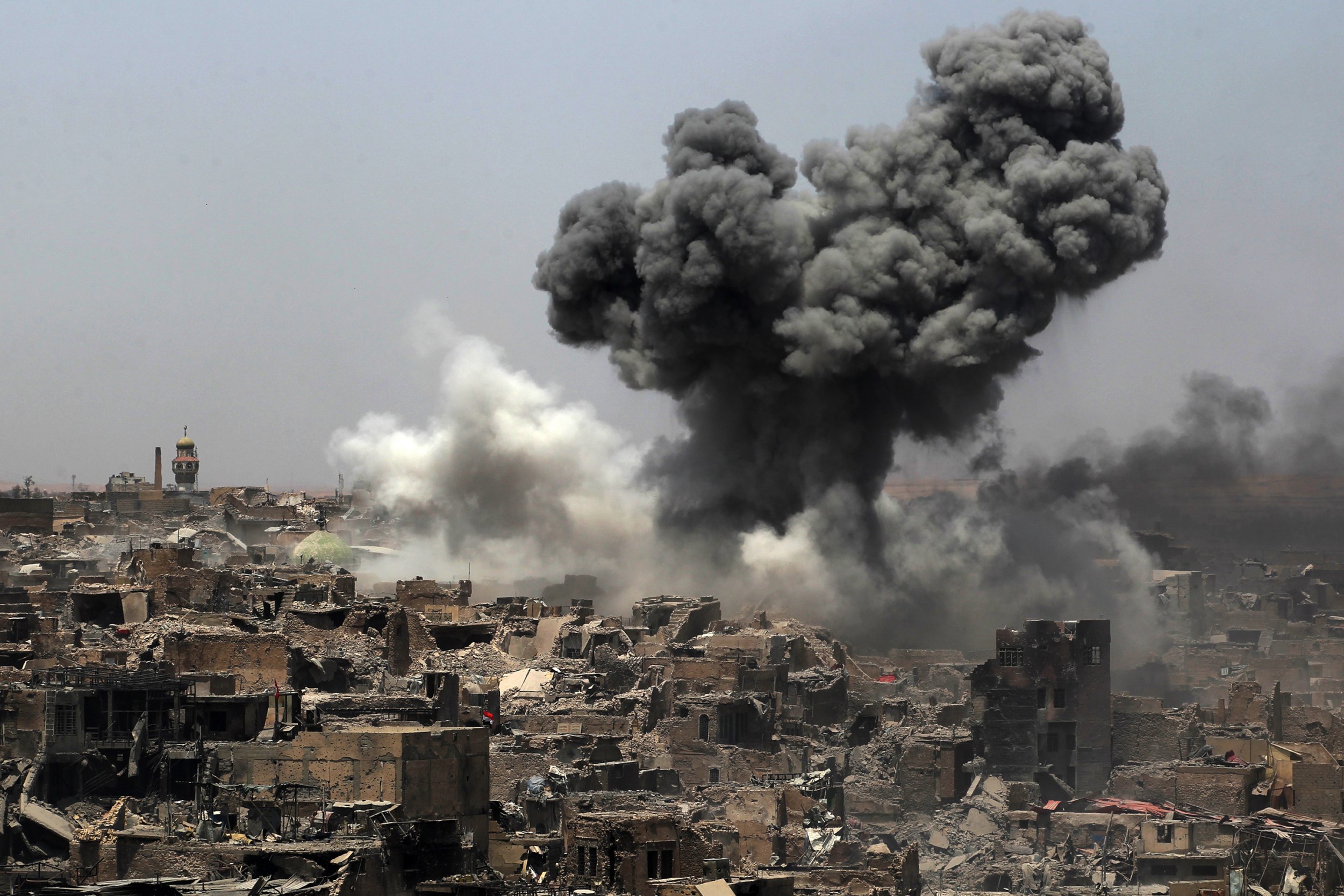 The United States military has spent more than $5.6 trillion on conflicts since 2001, more than three times the Pentagon's actual estimate, according to a new study.
The Department of Defense reported earlier this year that it had spent around $1.5 trillion on conflicts, including putting putting troops on the ground in Iraq and Afghanistan, air raids in Syria and Iraq to battle the Islamic State militant group (ISIS) and a drone campaign and raids against extremists in Pakistan.
But that figure appears to underplay the real cost of war for the American taxpayer, at least according to the Watson Institute of International and Public Affairs at Brown University. It puts the total cost at $5.6 billion, or $23,000 per taxpayer.
The Pentagon's initial estimate put the taxpayer cost at $7,740 per person for the conflicts since the Al-Qaeda-hatched 9/11 attacks in New York that killed almost 3,000 people.
"War costs are more than what we spend in any one year on what's called the pointy end of the spear," the study's author, Neta Crawford, told the Wall Street Journal, which first reported its findings.
"There are all these other costs behind the spear, and there are consequences of using it, that we need to include."
The study examines not only the money spent by the Pentagon but also the State Department, the Department of Veterans Affairs and the Department of Homeland Security, for resources dedicated to the "war on terrorism."
The total costs include financial support for allies in the battle against extremist groups, mostly from eastern Europe, such as Croatia, Georgia, Hungary, Poland, and Romania, and a trillion dollars added for the care of veterans who may have received injuries in the conflicts.
The U.S. has spent 16 years in Afghanistan, a conflict that is set to continue with President Donald Trump announcing in September an expansion of the U.S. military presence there to battle the Taliban and ISIS.
The U.S. withdrew from Iraq in 2011 after a decade of occupation but has continued to support and advise Baghdad's troops. The U.S. airforce has led a coalition of international forces to conduct air raids against ISIS and wrestle back large tracts of territory from the group in western and northern Iraq.
However, the study does not consider U.S. military assistance outside of these countries against ISIS, such as Tunisia, the Philippines or Egypt.