How Many Wins Do Tom Brady And the Patriots Have? Before 2018 Super Bowl, The Quarterback Already Had Amazing Records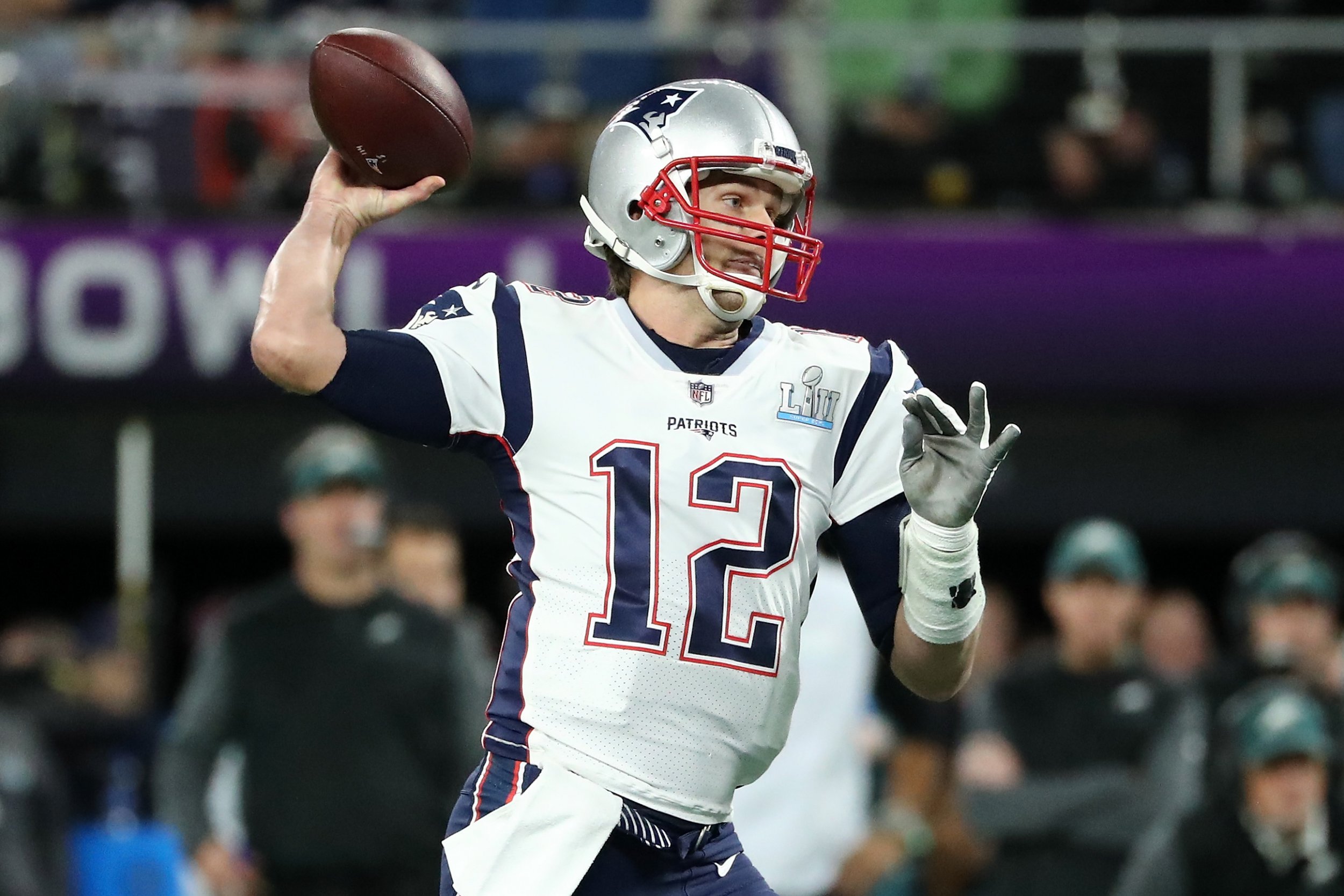 Heading into Super Bowl LII on Sunday, Tom Brady was going for his record sixth championship. But outside of Lombardi Trophies, part of what has made the New England Patriots quarterback's career so remarkable has been his consistency.
Brady just wins. In fact, he has won more than any quarterback in history. Brady has notched 196 regular season wins in his storied, 18-year career. He set the mark this season, passing retired great quarterbacks Brett Favre and Peyton Manning, with whom he had been tied at 186 wins.
Brady has also added 27 postseason victories, with a chance for a 28th during Sunday's big game in Minnesota. And at 40 years old, he shows precious few signs of slowing down. But, Brady being Brady—a football robot of sorts—he says personal marks rarely cross his mind.
"I don't think about [historical accomplishments]. I really don't," he said in the run-up to the Super Bowl, according to the Fort Worth Star-Telegram. "I'm focused on what I need to do now. I think one day there will be a chance to reflect on my career. I'm still in it. Just not at this time. It's not really a time to look back. Obviously, I see games [on film]. I think we play a lot of games in the locker room of things, just learning experiences. I've learned a lot. I've experienced a lot. I use those as experience but not really as a time to reflect very often."
Before the Super Bowl, the NFL announced Brady as this season's MVP—the third time he has won the award. It ties him with Favre for second all-time and two behind Manning, who was named MVP five times.
Brady has also won four Super Bowl MVP awards, which is an NFL record. He's going for his fifth Sunday. At halftime, the Eagles led the Patriots 22-12. If Brady can lead New England back to win it's sixth Lombardi Trophy, it would likely lead to another MVP honor as well—yet another accomplishment for the quarterback widely considered the greatest of all time.