How to Be a Master of Wine While 35,000 Feet up
Our taste buds change when we're flying. Want to have the optimum wine experience while onboard? Read on.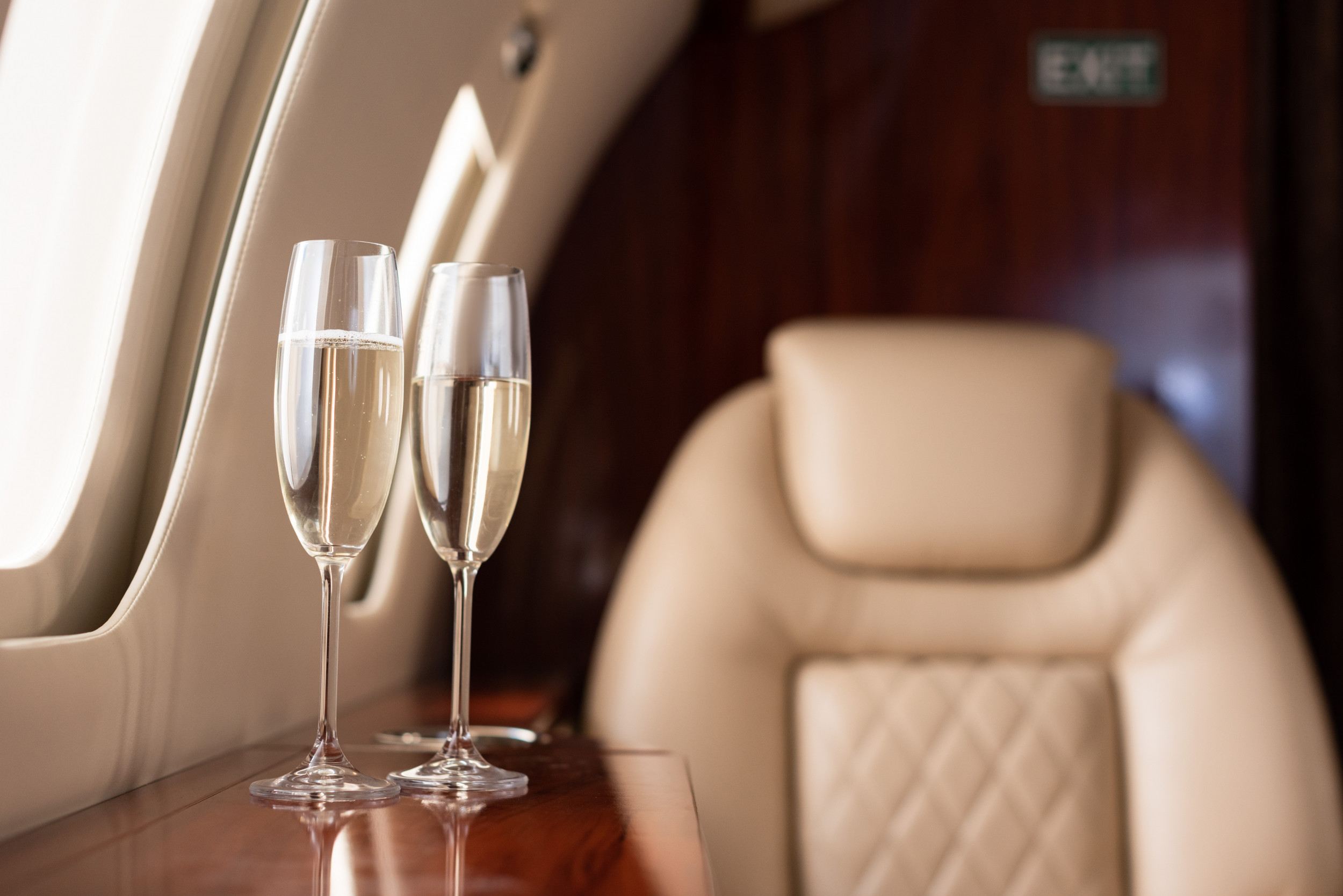 Singapore Airlines takes its wine very seriously. About 120 of its flight attendants are qualified "air sommeliers," after doing a two-year program. This means, if you have a question about the wine you're imbibing—whether you're in first, business or economy class—someone will be around in a second to tell you about what wine might be right for you. For its first-class flyers, the airline just did something novel: offer three different high-end Champagne options (no other airline offers more than one). They just added the third option in November 2019.
Singapore Airlines also has its very own airline sommelier, Jeannie Cho Lee, the first Asian female to ever earn the designation of master of wine. She has a $30 million annual budget to scour the planet for the best wines in the world. But what piqued our interest was this: How can a flyer, 35,000 feet up, be savvy when it comes to wine selection to choose the best possible drinking option? The master of wine gave us the scoop.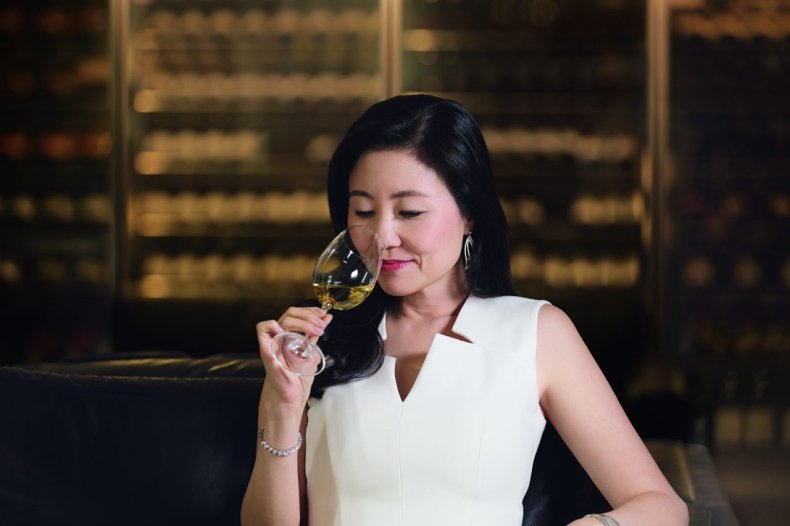 Newsweek: Is there a different approach in choosing wine for drinkers who are high in the sky as opposed to on land?
Jeannie Cho Lee: Definitely. It's one of the most common questions I get. Because the cabin pressure is different up in the air as opposed to on the ground, we go through some physiological changes when we're flying. And not just us, but the wine, too. Our palates change and don't recognize subtly as well. For that reason, for the airline, I choose wines that have enough flavor intensity to cut through the unfavorable, palate-numbing conditions. We know that not only the flavor changes of the wine but the structure too. It's the same with food.
Is that the same for red, white and sparkling wines?
Actually, it's not. Champagne is a great thing to drink on board a flight because, unlike red and white wine, it doesn't change much at all, whether you're on land or miles in the sky. So when I'm choosing Champagne for the airline, I don't have to think much about how the flavor and structure are going to change—I just go for the quality.
Good to know. Is there any particular Champagne that has proven to be well-traveled?
It really all depends on your taste. Right now, in first class, we're serving a 2009 Dom Perignon and people choose that because of the name recognition. We're also serving a Krug Grand Cuvée, which I think is more appealing to Champagne aficionados. And the third one is a 2007 Tattinger Comtes de Champagne, which has a nice bold flavor that I think passengers will really be able to taste.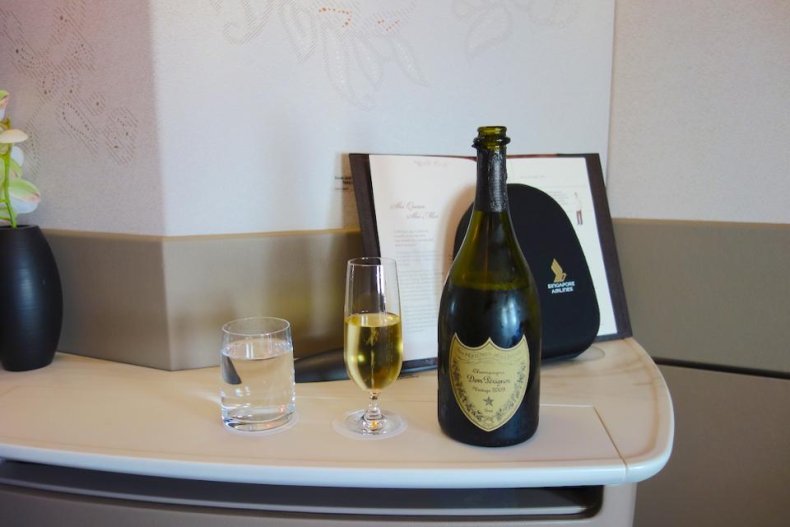 So what are some grape varietals one should look for when on board—wines that will prove to be particularly good while flying?
For white, look for a Sauvignon Blanc. It tends to have a strong personality. It's vivacious, grassy, and light. Its flavor profile is so distinctive and will cut through any conditions that would depress your palate and taste buds. For reds, I'd suggest gravitating to a Shiraz or a Syrah. They're peppery and spicy. We like a lot of Australian variations of these because they have softer tannins that are friendly to the palate while flying.
Is there any truth to the notion that passengers get drunker while flying as opposed to drinking the same amount on land?
There actually is some truth to that. We are much more dehydrated while flying. That's why I always recommend that for every alcoholic beverage we consume, we should drink one glass of water.
Do you get asked a lot about your wine consumption?
Yes! And I drink wine nearly every day. But I know I'm not an alcoholic because I don't need to drink wine. I just love to drink wine!
--
David Farley is an award-winning food and travel writer, penning pieces for The New York Times, The Wall Street Journal, and National Geographic Traveler, among other publications. He's the author of Underground Worlds: A Guide to Spectacular Subterranean Places and An Irreverent Curiosity: In Search of the Church's Strangest Relic in Italy's Oddest Town, which was made into a documentary by the National Geographic Channel. He lives in New York City.