How Meghan Markle and Kate Middleton's Winter Looks Compare
Meghan Markle and Kate Middleton have offered different takes on winter fashion—from coat dresses to wraps.
As temperatures drop and the coats come out, the two royals' past winter outfits offer two contrasting styles for winter.
However, both women have wardrobes packed with stylish looks to keep the cold weather at bay.
Kate Middleton's Houndstooth Tribute to Princess Diana
Kate gave a classic royal design her own twist when she was photographed in a red and white houndstooth coat dress during a royal tour of Sweden in 2018.
The Duchess of Cambridge paid tribute to Princess Diana, who wore a red and white houndstooth jacket with a black and white houndstooth skirt by Moschino at Sandringham in 1990.
Kate's outfit was by Catherine Walker and she wore it on a visit to the Karolinska Institute in Stockholm to talk about mental health.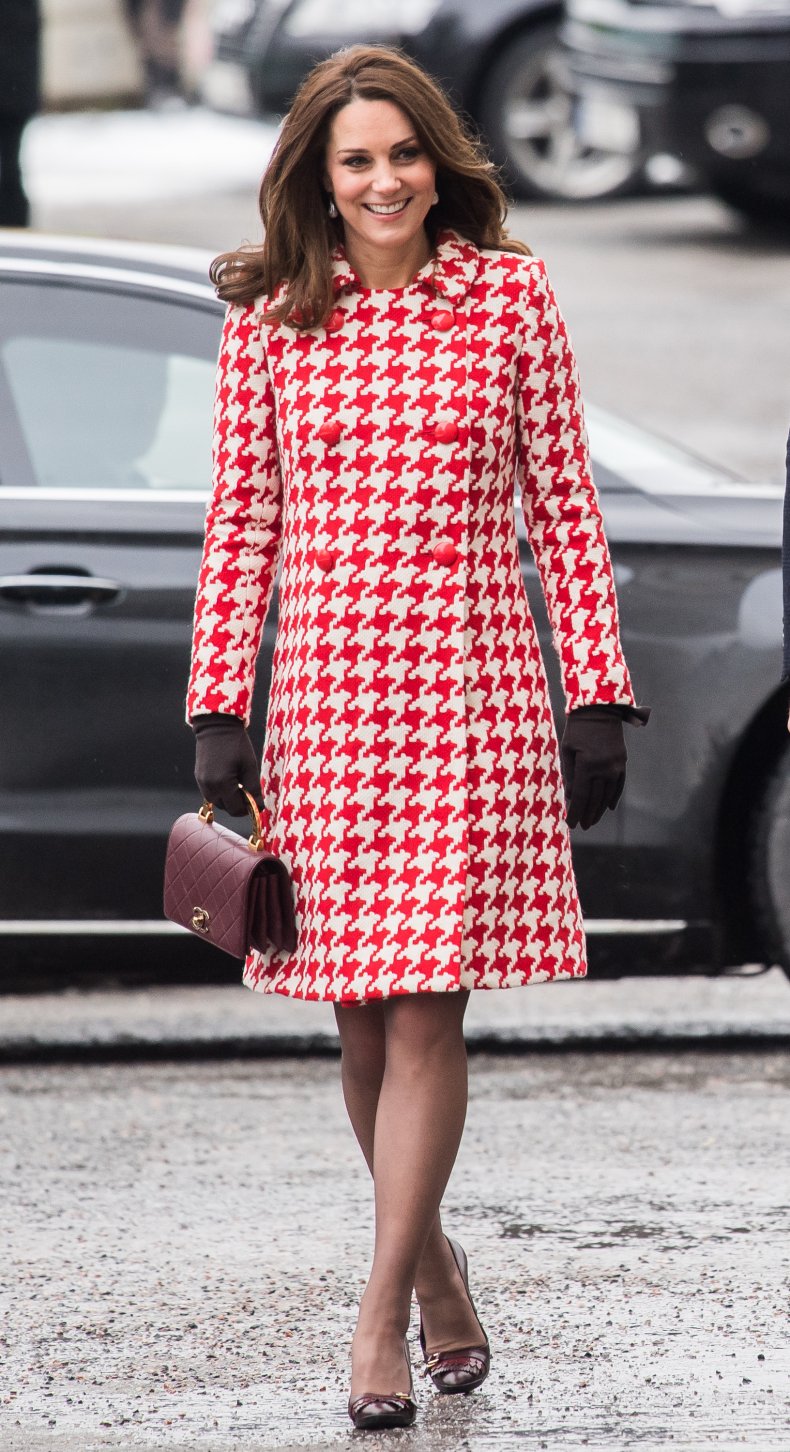 Meghan Markle's Club Monaco Coat
Meghan made an appearance for her first major solo royal project in November 2018 when she visited the Hubb Community Kitchen.
The Duchess of Sussex worked on Together: Our Community Cookbook to help the Grenfell Tower community, after an inferno destroyed the housing block killing 72 people.
Meghan wore a burgundy Club Monaco coat and dress as she found out how funds raised through the book had been spent.
She teamed the outfit with ankle boots by Givenchy, the same fashion house that designed her wedding dress.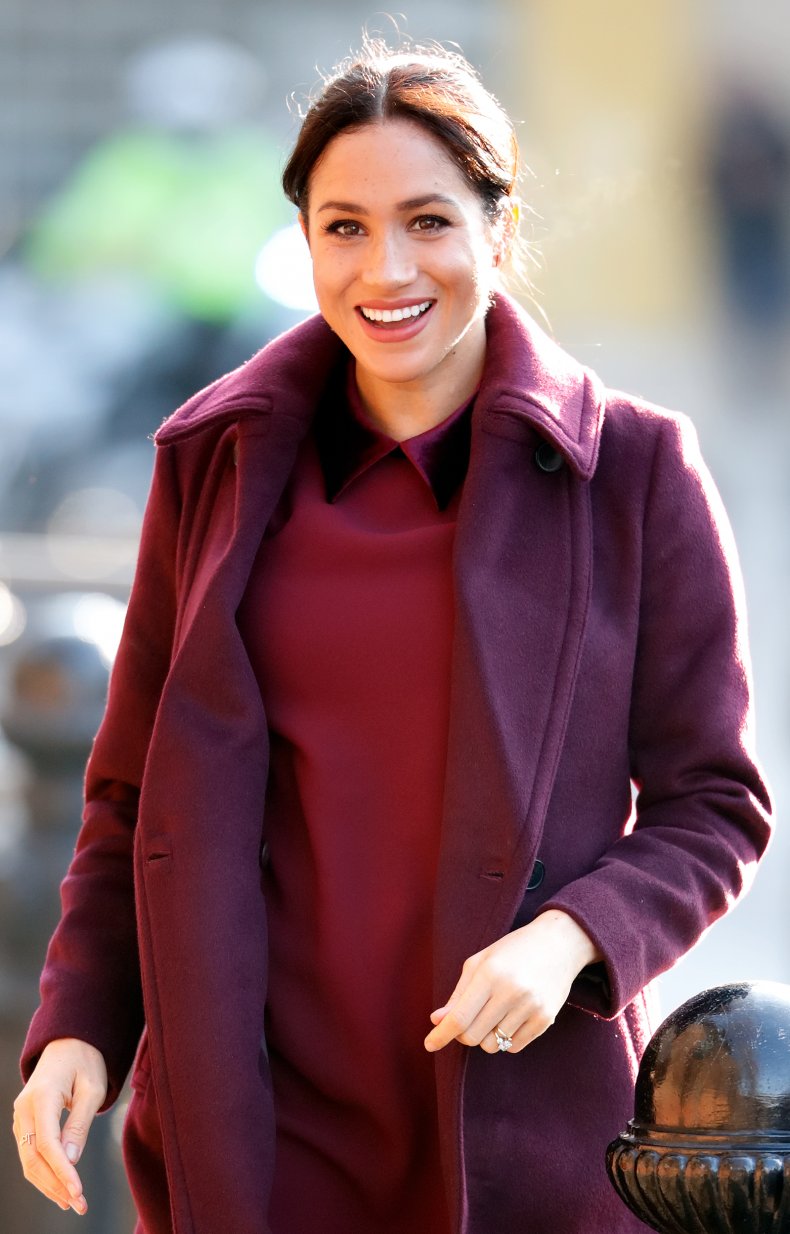 Kate Middleton at Remembrance Sunday
Kate Middleton wore a military-style, black Alexander McQueen coat dress for Remembrance Sunday in 2020.
Britain had just decided to enforce a second coronavirus lockdown and there were tensions between the royals and Prince Harry at the time over his request for a wreath to be laid on his behalf while he stayed in California, having quit royal duties earlier in the year.
Kate paired the outfit with a three-poppy broach, demonstrating the royal family's commitment to the Royal British Legion's annual poppy appeal.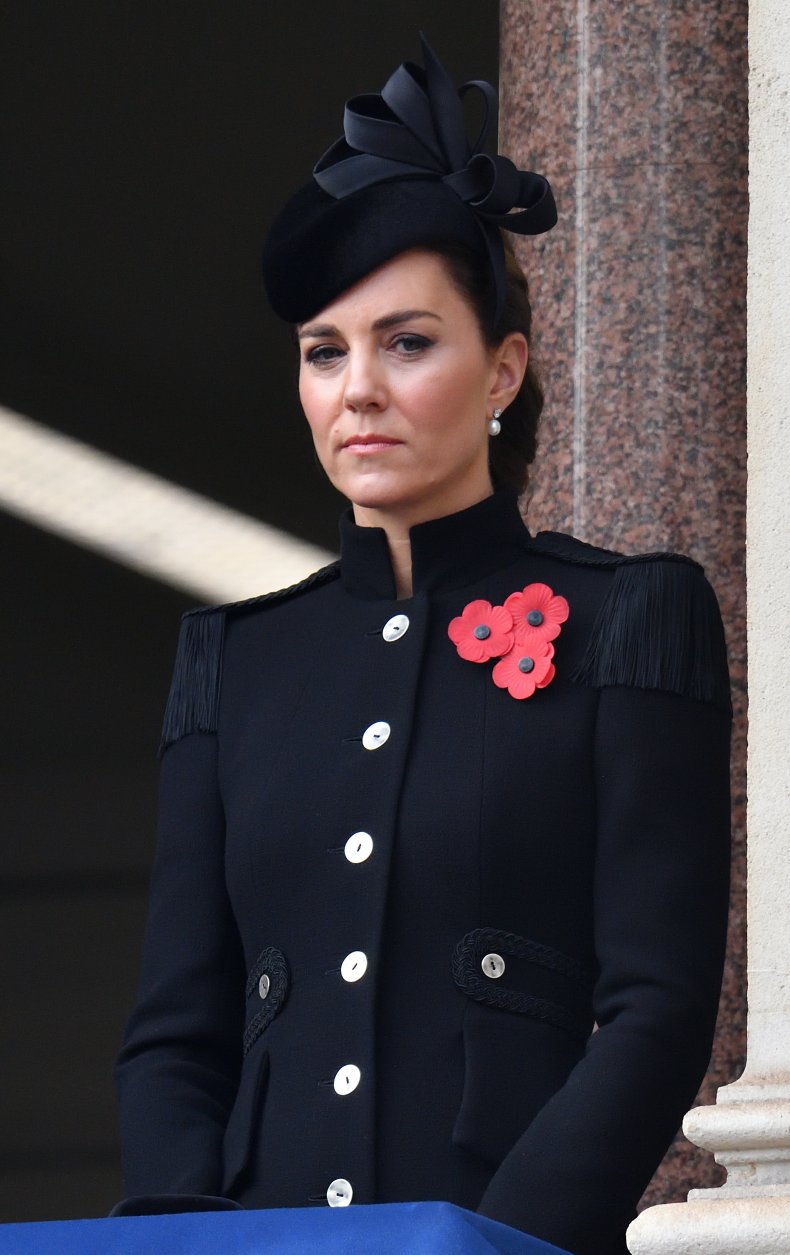 Royal Christmas Fashion
Christmas is a major event in the royal calendar and there have been two festive seasons where the royals were seen side by side.
Meghan Markle had her first royal Christmas in 2017 when she wore a camel colored Sentaler wrap coat in camel.
At the same church service, Kate was photographed wearing a tartan coat by Miu Miu.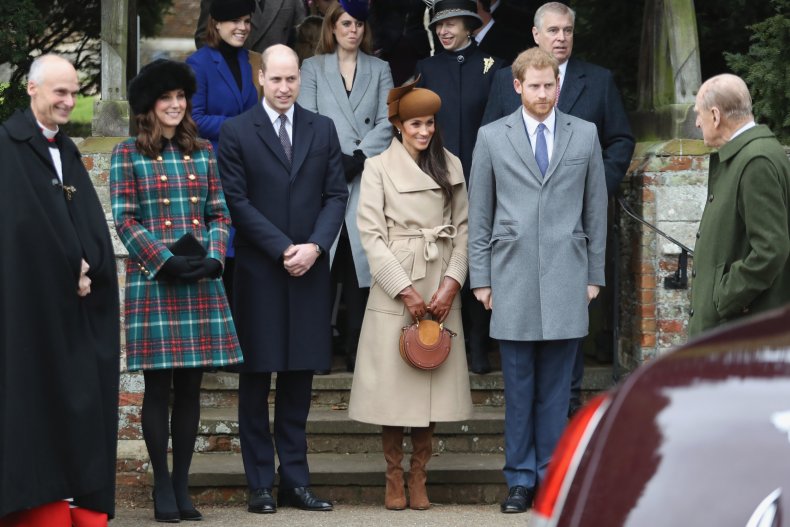 The following year marked a very different atmosphere for the royal princesses as they gathered in Sandringham against the backdrop of rumors in the media about a rift between them.
It was also Meghan and Harry's first Christmas as a married couple and unbeknown to them at the time, also their last with the royal family before they quit royal duties.
Meghan wore a navy coat by Victoria Beckham, with a matching bag and a feathered fascinator.
Kate wore a double-breasted, fur-trimmed red coat with a matching clutch by Mulberry and heels by Gianvito Rossi.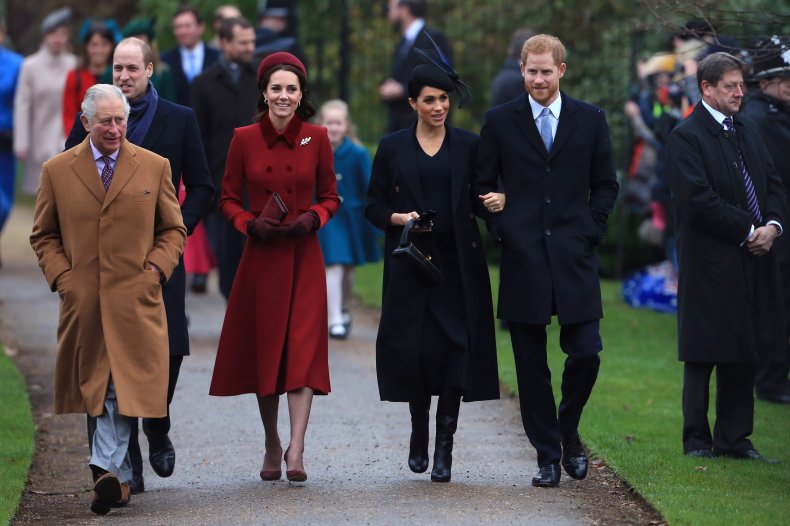 Meghan Markle's Soia and Kyo Winter Coat
The Duchess of Sussex wore a gray Soia and Kyo winter coat during a visit to the Royal Variety Charity care home Brinsworth House, for people who worked in the entertainment industry.
Meghan was pregnant with Archie at the time and when asked how she was said, "I'm feeling very pregnant today," Town & Country reported.