How Meghan Markle and Prince Harry's Home Was Transformed by 'Star Designer'
Meghan Markle and Prince Harry's $14.7 million Montecito mansion was transformed after five years on the market by an Italian "star designer," it has been reported.
The Duke and Duchess of Sussex picked up their nine-bedroom, 19-bathroom dream home for $20 million under the original asking price.
Seller Sergey Grishin bought the property for $25.3 million in 2009 and initially put it on the market for $34.5 million in May 2015, according to public records.
Despite seven acres containing a playground, spa, games room, swimming pool and wine cellar, for five years the house did not sell.
The asking price crashed before ultimately reaching $17 million and by the time Meghan and Harry fell in love with the property it had undergone a major revamp fit for Netflix series Selling Sunset.
The couple agreed a sale price of $14.7 million after Livio Ballabio remodeled the house with a single-color palette, magazine Bunte reported.
And the mastermind behind the revamp was happy to take the credit as he posted pictures on his Facebook page with the message: "Thanks to Magazine BUNTE.de for this nice article about me as 'STARDESIGNER'."
The magazine included quotes saying Ballabio's work on the property mixed modernist elegance and classic sensibility, creating a feeling of freedom.
The original realtor pictures of the property showed it with yellow walls, which have now been painted white.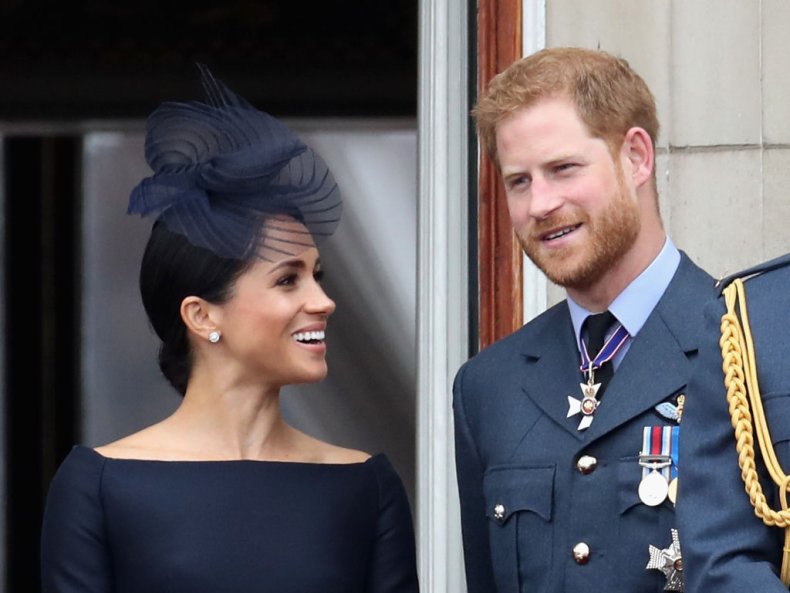 And the magazine reported how the original furniture was either reupholstered or replaced with modern designer pieces, adding Ballabio is very happy the duke and duchess bought the property.
In August, a spokesperson for Meghan and Harry said: "The Duke and Duchess of Sussex moved into their family home in July of this year.
"They have settled into the quiet privacy of their community since their arrival and hope that this will be respected for their neighbors, as well as for them as a family."
And at the weekend they gave a glimpse into one room of their expansive mansion as Meghan joined a video call with charity Smart Works.
In the footage, she said: "As women, so often it's easy to forget all of your skills and your assets—not that they're not there—but you need someone to point them out for you, that's critical."
The call was to mark the one-year anniversary of her capsule collection for the charity.
Kate Stephens, Smart Works chief executive, said: "The Smart Set Capsule Collection has been a revolution for our wardrobes."