How Meghan Markle and Prince Harry's Santa Barbara and U.K. Homes Compare
Meghan Markle and Prince Harry's new Santa Barbara home is less private than the U.K. cottage they left behind, but their new abode puts them next to A-listers like Oprah Winfrey.
The Duke and Duchess of Sussex have finally set down permanent roots in California after months living in Tyler Perry's $18 million Beverly Hills villa.
They are believed to have bought a $14.7 million mansion in Montecito, Santa Barbara County.
The trust used to buy the property listed the same registered address as a financial firm Meghan used for one of her companies.
However, they still have Frogmore Cottage, their U.K. residence, which they renovated using public money.
The couple are not believed to have returned to Britain since their final royal engagements in March but it is waiting for them nonetheless.
Here we compare Frogmore with the house in Montecito.
The House
Built in 2003, the Montecito property holds nine bedrooms and 19 bathrooms as well as a gym, a spa with both wet and dry sauna, a "butlers pantry" and arcade room.
The main house holds wood floor boards, chandeliers and a kitchen with stone walls and Mediterranean-style tiling.
There is also a library, a games room, a theater, a wine cellar and a five-car garage.
Frogmore Cottage was built in 1801 and has Grade II listed status, reflecting its historic significance in England.
The home has five bedrooms, a family kitchen, a nursery for Archie and a conservatory, according to Finding Freedom, a new biography.
A friend told the authors the cottage is big but the rooms are shallow, allowing in lots of light, adding: "The energy is just so good there."
The couple called in Vicky Charles, a former interior designer for Soho House, to do the interiors, which they funded themselves, the BBC reported.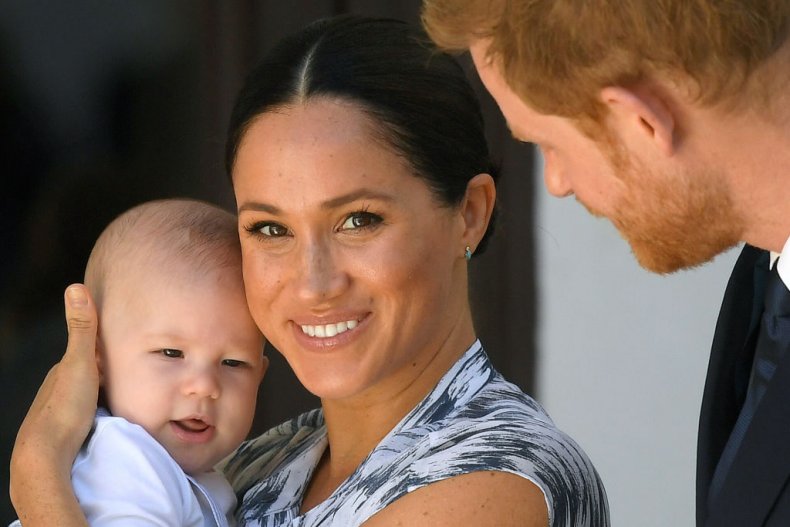 The Grounds
The Montecito house is set on seven acres and old estate agents' photos show expansive gardens with lush greenery, ponds and vines growing up pergolas over outdoor seating.
Past listings describe century old olive trees, a tiered rose garden, tall Italian cypress trees and blooming lavender.
The grounds are also home to a tennis court, swimming pool, hot tub, a playground for Archie, a tea house and a children's cottage.
Frogmore Cottage sits in 655-acre Home Park Windsor, a private royal park which is home to the household golf club, and bowling club and has tennis courts and a cricket field.
The park sits alongside 900-year-old Windsor Castle, Queen Elizabeth II's Berkshire residence where she recently spent lockdown and where she traditionally stays on weekends.
The royal family website describes it as the biggest occupied palace in the world and it is the most popular of all the royal tourist attractions in Britain.
Frogmore also has its own gardens colored by pink peonies in summer.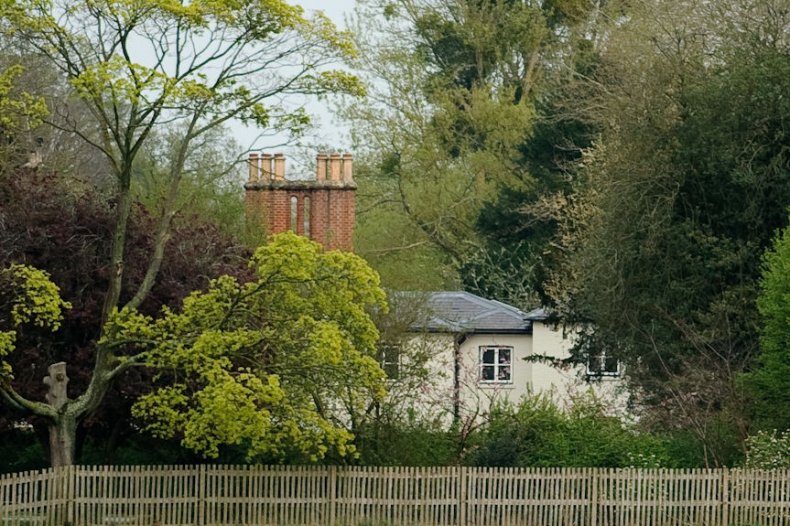 The Location
In Santa Barbara County, Harry and Meghan will be a short drive from American showbiz royalty, including Oprah Winfrey and Ellen DeGeneres.
They will be less than 90 miles from Hollywood and around 330 miles from San Francisco to the north.
Montecito has a population of just under 9,000 people and is overlooked by the Santa Ynez Mountains, while having views out over the Pacific.
Perhaps the biggest draw to Frogmore Cottage for the duke and duchess lies in the estate's recent history.
Windsor was the scene of their May 2018 wedding, meaning they would be free to relive the happy day at their leisure.
The cottage sits nearby Frogmore House, which was the venue for their reception, and St George's Chapel, where they had their ceremony, is within the grounds of the castle.
When they moved in, a Kensington Palace statement said: "Windsor is a very special place for their Royal Highnesses and they are grateful that their official residence will be on the estate."
The Price
The house in Montecito sold at a knockdown price of $14.7 million having previously been listed for $34.5 million.
The buyer put up $5.2 million in cash supported by a $9.5 million mortgage which is to be paid back over 30 years at a rate of 2.49 percent, according to public documents.
Those figures would give them estimated monthly payments of around $37,500 a month, or roughly $450,000 a year, according to online mortgage calculators.
A source told Newsweek Meghan and Harry funded the purchase of their new property themselves without asking Prince Charles for help.
Meghan and Harry renovated Frogmore Cottage with $3.1 million of U.K. public money from the royal family's annual government grant.
Now they have stepped back from royal duties they will be required to repay that sum but have been allowed to make monthly payments of around $23,000 over an extended period, the Mail on Sunday reported.
The newspaper said the sum is greater than the estimated cost of commercial rent so that it covers both repaying the public money and rent.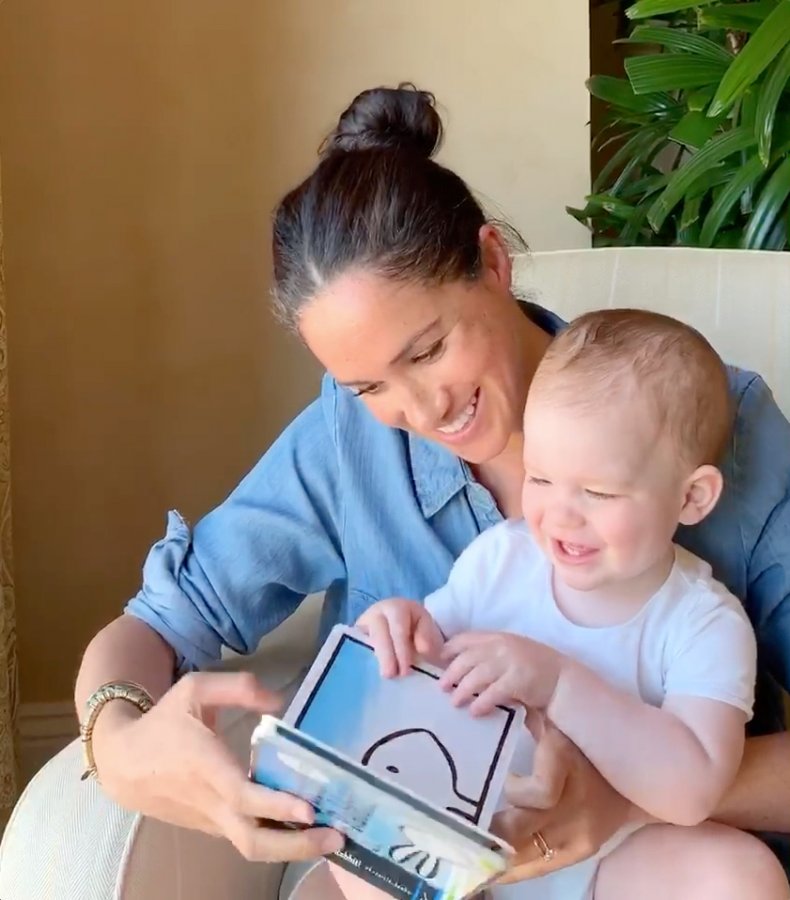 Privacy
The Montecito house is on a private, gated road in a community that is used to some of the biggest celebrities in California.
There is greater privacy than at Tyler Perry's $18 million mansion where Harry and Meghan were staying prior to moving out of Los Angeles.
In Beverly Hills, the Tuscan-style villa was overlooked by a public hiking path where the paparazzi camped out to watch over the house.
However, they also repeatedly reported drone sightings to the police and launched a lawsuit complaining of drones flying overhead.
It is yet to be seen whether paparazzi photographers will attempt to fly drones over the Montecito house and how Meghan and Harry will respond if they do.
Not only is Frogmore Cottage deep within private Winsor Home Park, drones are banned in the area, irrespective of whether they fly over Harry and Meghan's home.
The regulation gives the couple greater legal protection than they can expect to enjoy in Santa Barbara County.
Last year, The Sun reported that signs went up around Windsor Home Park warning against using launching drones.
Recent biography Finding Freedom reads: "While they were falling in love, they were able to enjoy long walks on the private grounds of Frogmore House without fear of paparazzi."