'Big Little Lies' Season 2: How Meryl Streep Will Fit in Amongst the Monterey Women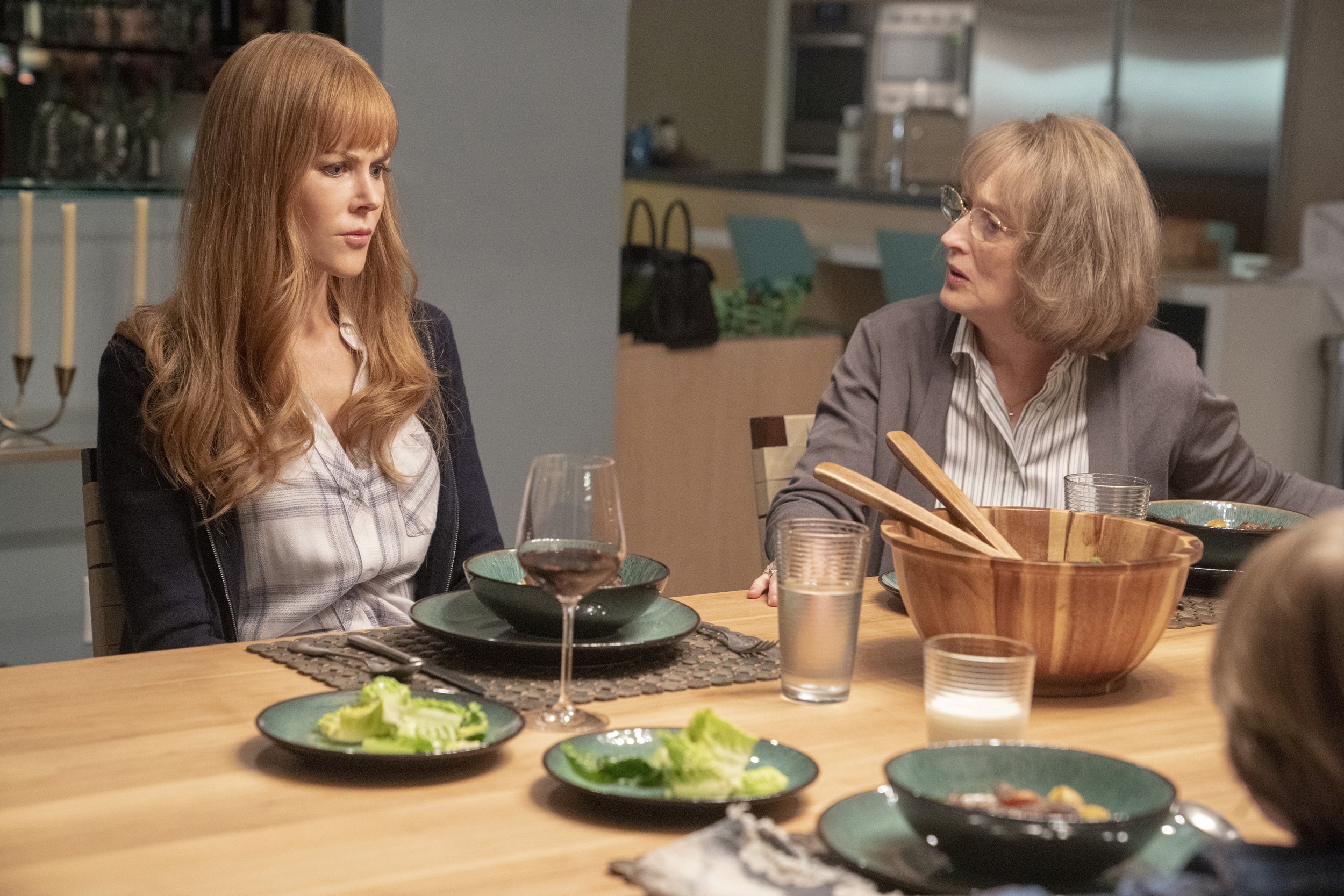 Big Little Lies devotees got their first glimpse of Meryl Streep aiming to infiltrate the tight-knit "Monterey Five" group when HBO dropped the acclaimed show's Season 2 teaser trailer on Sunday. Her arrival could give the mom clique another reason to be anxious following troublesome events that occurred in Season 1's finale.
The Monterey women—Jane Chapman (Shailene Woodley), Madeline Martha Mackenzie (Reese Witherspoon), Celeste Wright (Nicole Kidman), Renata Klein (Laura Dern) and Bonnie Carlson (Zoë Kravitz)—grew closer after joining forces to conceal the reason behind Perry Wright's (Alexander Skarsgård) abrupt death. While they appeared to return to some state of normalcy by the Season 1 finale's conclusion, more trouble enters with the arrival of Streep's Mary Louise Wright.
Mary is Perry's mother and Celeste's mother-in-law. Streep's presence could shake up the Monterey Five as she seeks the truth behind what actually caused her late son's death.
"My son is dead. I want to know what happened that night," said Streep, as she uttered her first line in Season 2's teaser to Witherspoon's Madeline. "I attempted to ask you but I don't think I would get the truth, would I?"
Before this exchange, Kravitz's character Bonnie suggested to Madeline that "the lie" was "gonna get all of us."
It's uncertain whether Streep's grieving Mary will play a major role in uncovering the Monterey women's lie. Big Little Lies' freshman season followed the story depicted in author Liane Moriarty's book of the same name, which didn't include Streep's character, Mary. Moriarty never wrote a sequel book. Since Mary was created by Moriarty especially for Season 2, fans of the HBO series will have to stay tuned to see how the character's involvement will unfold.
Streep is a self-proclaimed Big Little Lies fan. The 69-year-old Oscar winner opened up about joining the cast for Season 2 during a Television Critics' Association (TCA) panel in February.
"I love this show, I was addicted to it," said Streep, according to Insider. "I thought it was an amazing exercise in what we know and what we don't know about people, about family, about friends."
Created by David E. Kelley, Big Little Lies Season 2 will be comprised of seven all-new episodes. After Season 1 bowed in 2017, the show went on to garner a series of accolades from Primetime Emmy Awards to Golden Globes. A press release from HBO on Sunday stated that relationships during the show's sophomore run will be tested due to the lie the Monterey women have shared since Season 1's finale.
"This subversive, darkly comedic drama will explore the malignancy of lies, the durability of friendships, the fragility of marriage and the vicious ferocity of sound parenting," the statement read. "Relationships will fray, loyalties will erode…the potential for emotional and bodily injury shall loom."
Big Little Lies will return for Season 2 on June 9.