DNA techniques used to identify the Golden State Killer suspect may hold the key to unlocking the 50-year-old Zodiac Killer case, according to detectives.
In April, former police officer Joseph DeAngelo was arrested in Citrus Heights, California in connection with a series of murders and rapes committed in the 1970s and 1980s by the so-called Golden State Killer. DNA from a relative of DeAngelo taken from a genealogy website was used to link him to the crimes.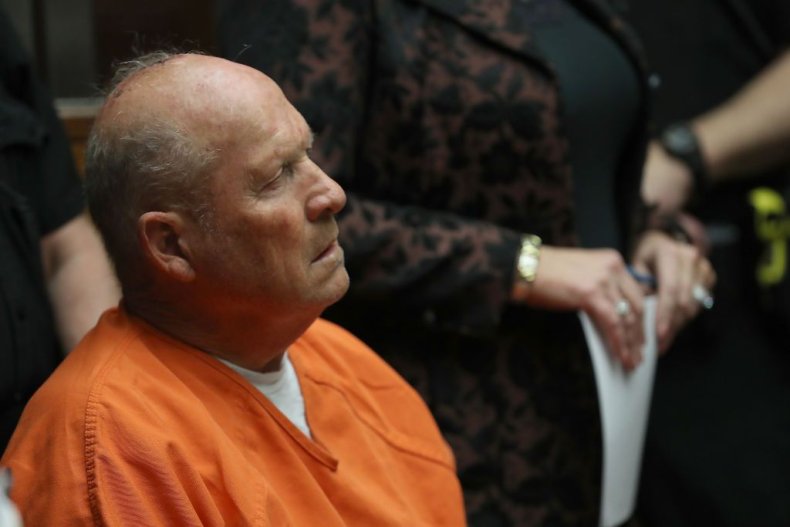 Now police believe the technique could be used to track down the notorious serial killer responsible for five murders in Northern California between 1968 and 1969, who sent taunting, cryptic letters to police and the press in which he referred to himself as "Zodiac."
Vallejo police detective Terry Poyser told the Sacramento Bee his agency had submitted two envelopes containing letters from the Zodiac Killer for a type of advanced DNA analysis that has only recently become available.
Poyser told the publication that the lab would attempt to obtain a full DNA profile of the Zodiac Killer from saliva left on the envelopes and stamps of the letters sent to police, with the results expected as soon as a few weeks away.
"If we get a good profile, then you start tracking back," Poyser said. "It really comes down to DNA. Without it, you have nothing. It's a 50-years-old case."
The use of DNA from a genealogy website to identify DeAngelo marks a breakthrough for law enforcement, but has been criticized by civil rights defenders as a potential violation of privacy laws.
Prior to the capture of the Golden State killer suspect, police forces were limited to searching federal databases of convicted felons for DNA matches.
The Zodiac Killer has been linked to the murders of David Faraday, Betty Lou Jensen, Darlene Ferrin, Cecelia Shepard, and Paul Stine in the San Francisco Bay area between 1968 and 1969. Two further people shot and wounded by the Zodiac survived.
In a cryptic message mailed to the San Francisco Chronicle in 1974, someone claiming responsibility boasted of committing 37 killings in total.
The hunt for the killer was depicted in 2007 movie Zodiac, directed by David Fincher.