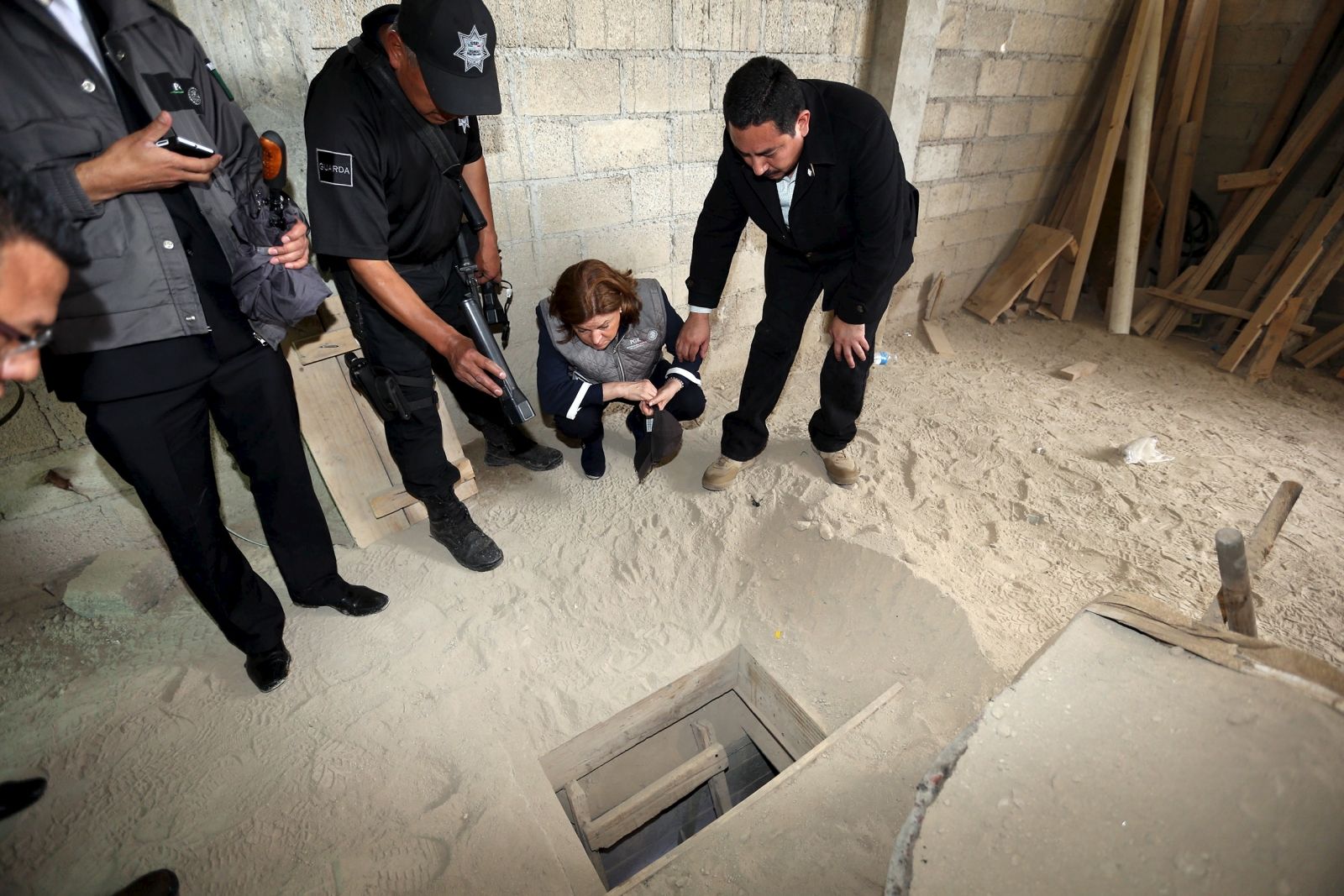 Police in Mexico are hunting one of the country's most notorious drug lords after he escaped from his maximum security prison cell on Saturday night as officials digest the level of planning and resources that went into staging the breakout of the man they had said would escape again.
Security forces today expanded their search for the head of the powerful Sinaloa drug cartel, Joaquin "El Chapo" Guzman, also known as "Shorty," after he managed to escape prison through the tunnel built under his cell's shower in Altiplano prison, 55 miles west of Mexico City. It is his second jailbreak in 14 years.
Police were alerted to Guzman's escape after he failed to reappear from his shower cell shortly before 9pm on Saturday evening. Officers entered to find a 10-meter deep hole dug in the ground with a ladder in it, according to investigators.
At the bottom of the ladder was a mile-long tunnel, complete with ventilation, a lighting system and a motorcycle mounted on a rail. According to Mexico's commissioner of public security, Monte Alejandro Rubido, Guzman used this motorcycle to navigate through the tunnel during his escape, and it's also believed it was used to help transport tools and earth while the tunnel was being built.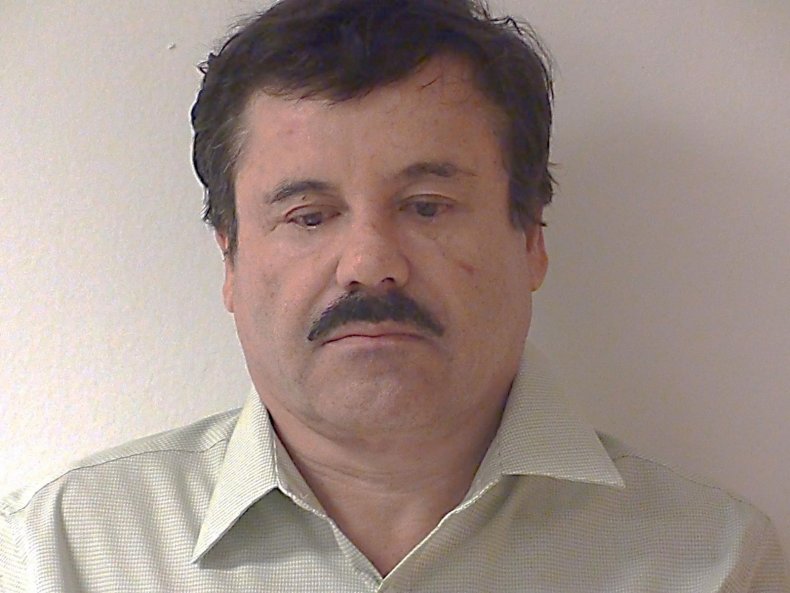 The tunnel, which was 2ft wide and 5ft high, led to a small brick building on a construction site near the prison which was surrounded by fields and contained a bed and a kitchen.
One woman who lives near the small house told the New York Times that construction workers had bought the surrounding land in 2014 and immediately started building. Her son was employed as a construction worker by the new landowners and worked to help build the surface buildings in the field. It is not known if the woman or her son knew of the tunnel.
Previously, Guzman and his cartel have dug hundreds of underground passages under the U.S. border with Mexico to transport drugs into the country, and when marines stormed his house in February 2014, Guzman himself dodged capture using a tunnel hidden under a bathtub in his safehouse.
Guzman, who is 5ft 5in and believed to be in his mid 50s, was first arrested in Guatemala in 1993 and sentenced to serve 20 years in prison for various drug trafficking and murder charges. He is known to be the head of one of Mexico's largest drug rings, the Sinaloa Cartel, which the U.S. Justice Depatment describes as "One of the world's most prolific, violent and powerful drug cartels."
Guzman has successfully escaped from prison once before in 2001 when he was smuggled out of jail inside a laundry basket. He had bribed officers working inside the prison to open his cell, disable the prison's cameras and smuggle him into a laundry truck.
He was recaptured in 2014, in a pre-dawn raid in a condo in Mazatlan, in Sinaloa state. Whilst on the run for 13 years, he'd managed to expand his business and marry an 18-year-old beauty queen named Emma Coronel. Before his capture in 2014, his wealth was estimated by Forbes magazine at more than $1 billion.
The 2014 raid followed Mexico's new President Pena Nieto's vow to crackdown on prominent drug lords across the country after he took office in 2012.
In reaction to the news of Guzman's escape, Nieto demanded an investigation into whether prison guards helped him whilst and prosecutors are now questioning 30 prison employees, including the prison warden, according to the attorney general's office.
As a precaution, checkpoints have been set up at borders across several states, including Sinaloa, Guzman's native state. Toluca International Airport, which is a 45-minute drive from the prison has also been closed.
Mike Vigil, a retired US Drug Enforcement Administration (DEA) international operations chief, told AFP: "If he is able to make his way to Sinaloa and gets into that mountainous range, it's going to be very difficult to capture him because he enjoys the protection of local villagers."
"If he's not captured in the next 48 hours he will have completely regained control of the Sinaloa cartel," Vigil says.