Running the Resistance: How New Yorkers Are Mobilizing After the Women's March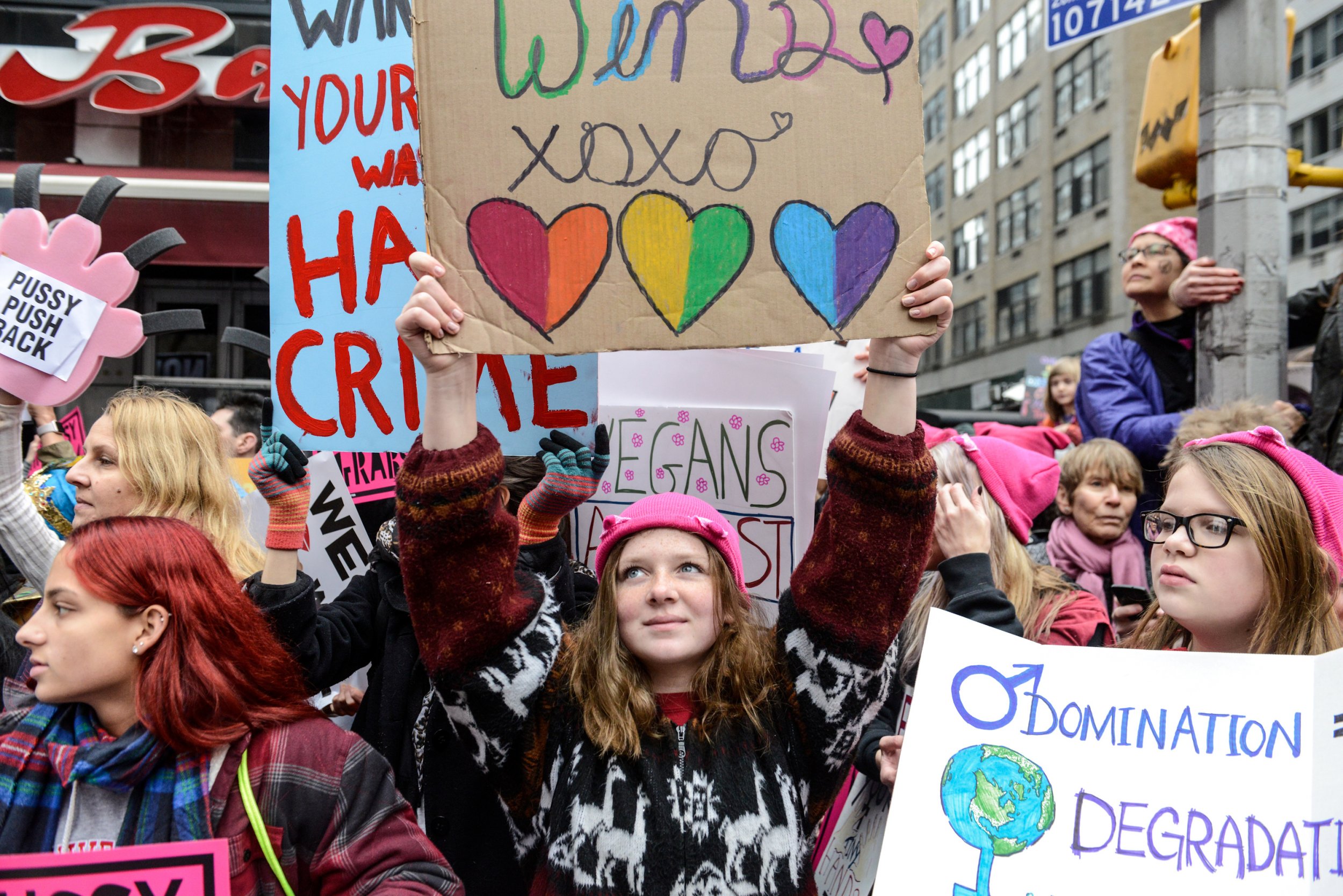 In the week since President Donald Trump's inauguration and the record-setting participation in the Women's Marches across the world, many Americans have been left wondering how to move the momentum forward.
Related: NYC Women's March brings protest to Trump's Manhattan home
After walking in the New York march on January 21, sisters Caitlin and Megan Jones began to plan a "Run Your Country!" postcard-writing initiative in their home city to encourage residents to voice their opinions and concerns about the Trump administration. Their event is part of the overall movement's 10 Actions for the first 100 Days, in which the march organizers are striving to take tangible action on a new issue every 10 days. First up is a national postcard-writing campaign to U.S. senators.
The Jones sisters invite runners to join them on February 1 for a 1.3-mile run, starting outside of Trump Tower between 56th and 57th streets on Fifth Avenue, and ending inside the U.S. Post Office at 421 Eighth Avenue in Manhattan. (They also welcome non-runners to walk the course.) They are self-financing the project, printing 500 postcards and senators' address labels, buying postage stamps and designing "writing history" pens to assist the process.
"I hope that we inundate our representatives with snail mail so they cannot ignore our voices, so that they are forced to consider what their constituents want to see happening in our country," Caitlin Jones, a 29-year-old casting director and member of the Dashing Whippets Running Team in New York, tells Newsweek. "I want people to realize how accessible it is to become a civic-minded adult and how it's not just a presidential election and then the next four years is at the will of a certain party." On her own postcard, Jones says she likely will address equality, affordable health care, environmental protection and the importance of the opportunity for all Americans to have conversations about the most pressing issues in their lives.
The D.C. and sister marches so far were the largest simultaneous events in defiance of Trump's presidency, building momentum on all seven continents. But the popularity of the movement doesn't guarantee things will change course. So far, in his first full week in office, Trump made good on some of his major campaign promises by signing executive orders and presidential memoranda related, among other things, to constructing the Keystone XL and Dakota Access Pipelines, withdrawing the United States from the Trans-Pacific Partnership trade pact and building a wall at the U.S.-Mexico border. He also has ordered Senate and House Republicans to get to work on repealing and replacing Obamacare and reforming the tax code, and has promised to soon fill the open Supreme Court seat left vacant for almost a year after the late Justice Antonin Scalia's sudden death last February. He also has threatened to send federal agents to Chicago if the mass violence doesn't stop on the city's streets, and has met with his first foreign head of state at the White House. All are actions that seem to closely adhere to his "America first" promise in his inaugural address.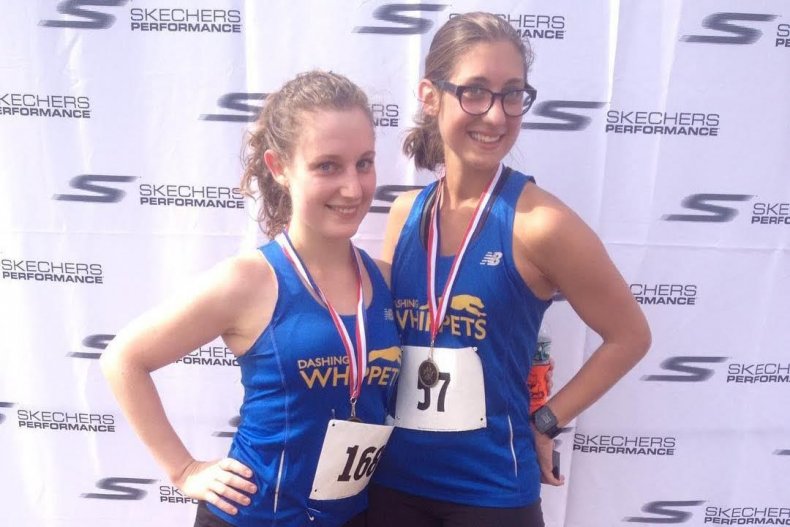 Still, the sisters believe their event could have an impact for the residents in their community. "Everyone can care. Everyone can have a voice. Everyone can have a concern and everyone can make a difference. We're stronger together, and when we all stand up, we outnumber the people in power," Jones says.
The beginning of the course at Trump's signature Manhattan skyscraper is symbolic for obvious reasons, but it's also conveniently located just three streets from Central Park, where many runners log miles in the evening hours. And unlike in other buildings, the digital kiosks and mail drop at the post office on Eighth Avenue are open late, until 10 p.m. For safety reasons, Jones says they won't reveal the exact map of their route until the night of the run. They welcome all participants between 7 and 10 p.m., and also are open to meeting anyone who wants to go directly to the post office without traversing the route. "We're not going to discredit anyone," Jones says, "from filling out a postcard."