How much is Chris Christie paying Randy Mastro?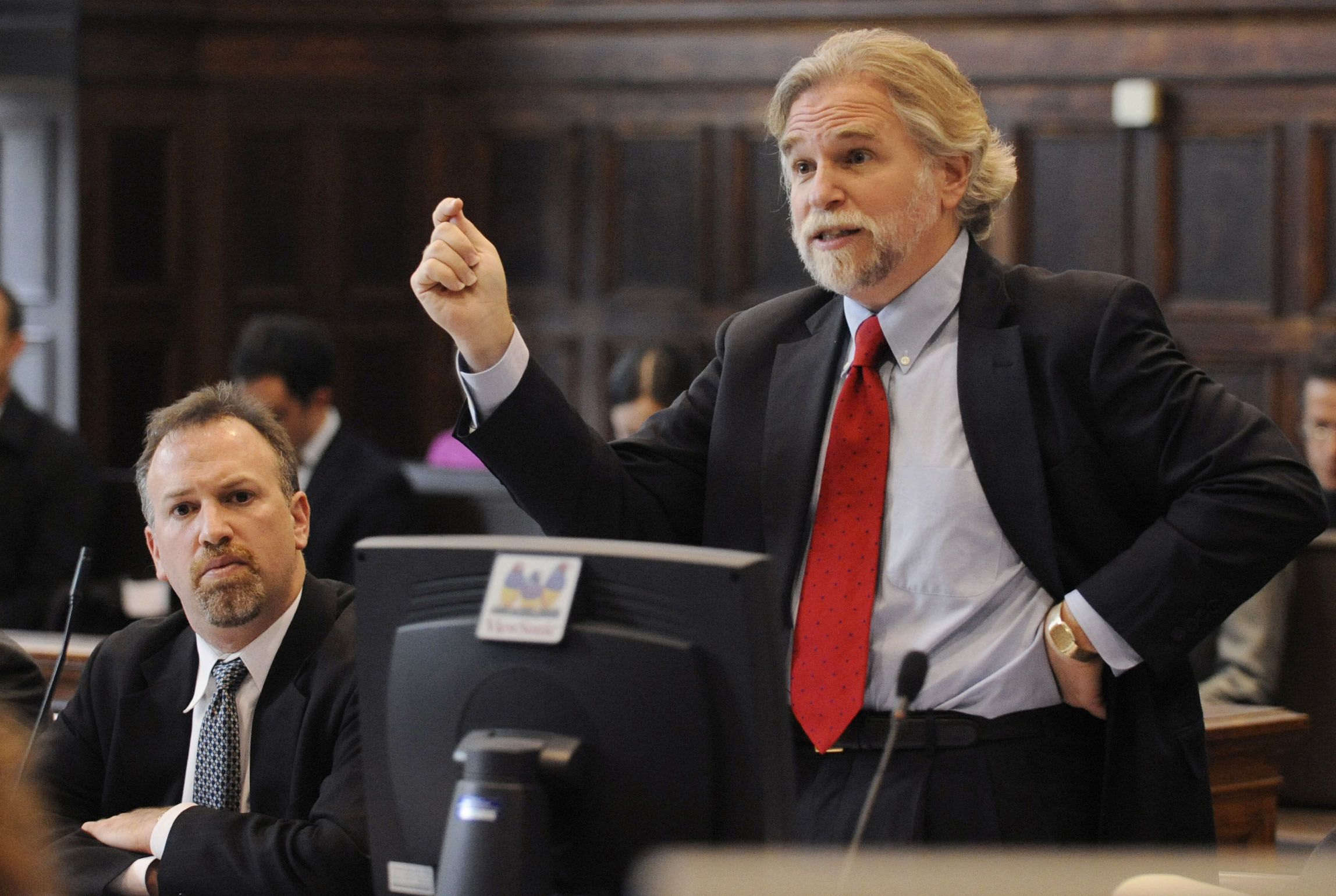 New Jersey Gov. Chris Christie's announcement Jan. 16 that he had hired Randy Mastro, a top-tier litigator who had worked for their mutual political ally, ex-New York City mayor Rudy Giuliani, spurred far more questions than answers about the arrangement. Among them: How much is Mastro, rumored to charge upwards of $1,000 an hour, getting paid? And: Who is footing the bill?
Mastro, who leads the litigation practice at white-shoe law firm Gibson, Dunn & Crutcher, will charge Christie's office $650 per hour, a "more than 40% discount" off his usual hourly rate and a "more than 20% discount off the average hourly rate" for other lawyers in the firm's New York City office, according to a letter of retention released Thursday night.
New Jersey taxpayers will pay this discounted rate, "nearly twice what is being paid to the attorney advising an investigative legislative panel" into Bridgegate, the Asbury Park Press notes. (The Press notes that that attorney, former federal prosecutor Reid Schar, "is charging $350 per hour.")
Christie's retention of Mastro – a former assistant U.S. Attorney who worked as Giuliani's chief of staff and deputy mayor for operations, known for his aggressive and theatrical tactics and bat-wielding -- made headlines two weeks ago, but this is the first time the governor's office has revealed financial details of the hiring.
The letter also indicates that neither Christie nor Gibson Dunn think Mastro's prior representation of the Port Authority of New York and New Jersey constitutes a conflict of interest – which the transit agency had alleged when Mastro's hiring was made public.
The letter of retention also spells out Mastro's duties in somewhat greater detail than the cryptic promise to "cooperate with all appropriate inquiries" originally proffered by Christie's office. The document indicates that Mastro will "represent the Office of the Governor in all pending Legislative and United States Attorney inquiries and related matters" including "reviewing best practices for office operations and information flow, assisting in its internal review, and assisting with document retention and production in connection with the United States Attorney inquiry, and other appropriate inquiries and requests for information."
Neither Christie's office nor Mastro, have responded to requests for comment on the terms of the letter.