How Much Did Rolling Stone Magazine Sell For? Penske Media Group Buys Iconic Publication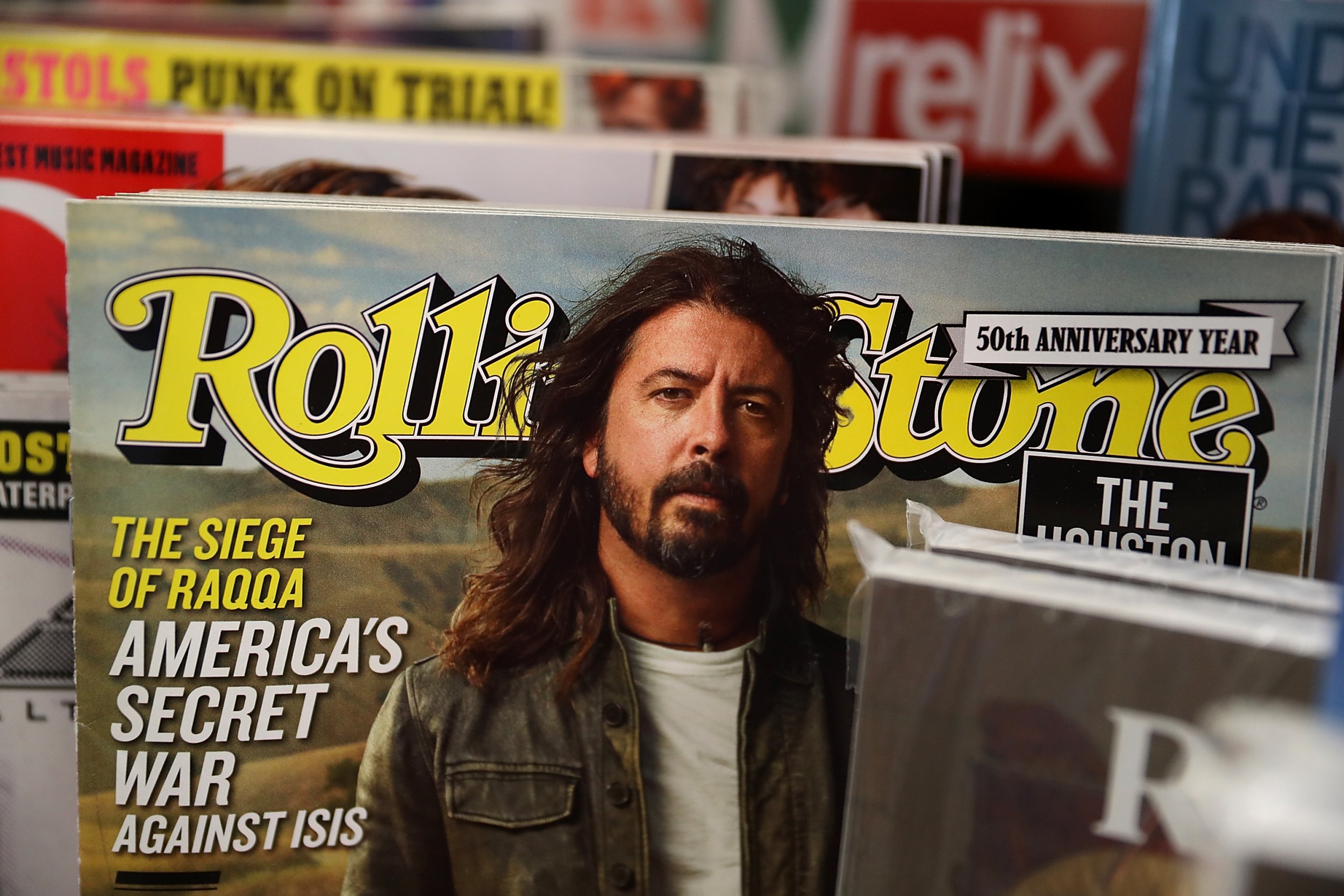 Rolling Stone magazine capped off its 50th anniversary celebration by acquiring a new owner.
On Wednesday, it was announced that Penske Media Corporation had purchased a controlling interest in Wenner Media, which owns Rolling Stone. The exact terms of the deal have not been disclosed, but sources say PMC invested just more than $100 million for 51 percent of Wenner Media.
The Rolling Stone deal is the largest in PMC's history, according to Deadline, another of its properties. The company also owns Variety and Women's Wear Daily.
"Our interest in Rolling Stone is driven by its people, its cultural significance, and the globally recognized brand that has no peer in its areas of influence," Penske Media chairman and CEO Jay Penske said in a statement. "We believe that Penske Media is uniquely qualified to partner with the Wenners to ensure the brand continues to ascend for decades across multiple media platforms—we're eager to get started."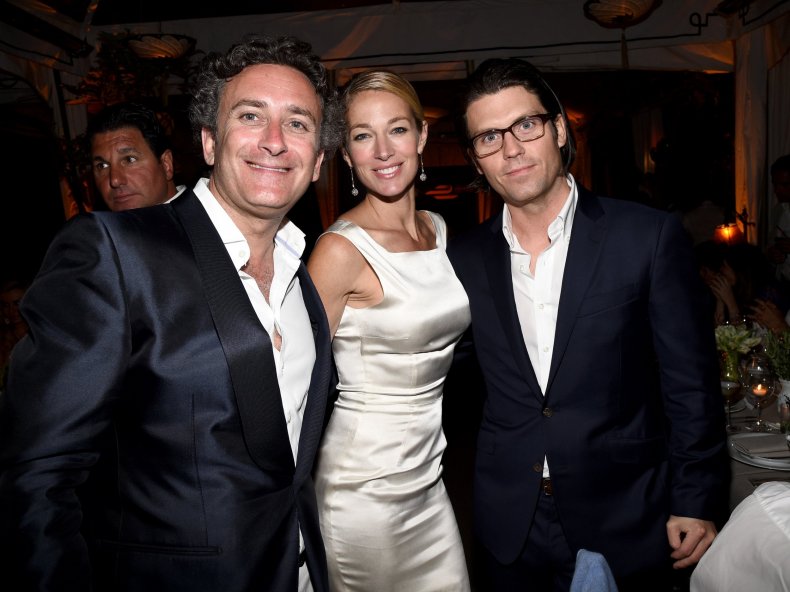 Jann Wenner, 71, who co-founded Rolling Stone in 1967, will stay on as editorial director. Wenner's son Gus, 27, will likewise remain with Wenner Media as president and chief operating officer. He will also become a member of PMC's advisory board.
"I am so proud of our accomplishments over the past 50 years and know Penske Media is the ideal match for us to thrive in today's media landscape," Jann Wenner said in a statement.
In 2016, Wenner sold 49 percent of Wenner Media to the Singapore music technology company BandLab Technologies. It will retain its minority stake in Wenner Media. Wenner put the remaining 51 percent of his company up for sale in September.
"There's a level of ambition we can't achieve alone," Gus Wenner told the New York Times at the time. "So we are being proactive and want to get ahead of the curve."
That curve has gotten steeper for Rolling Stone in recent years.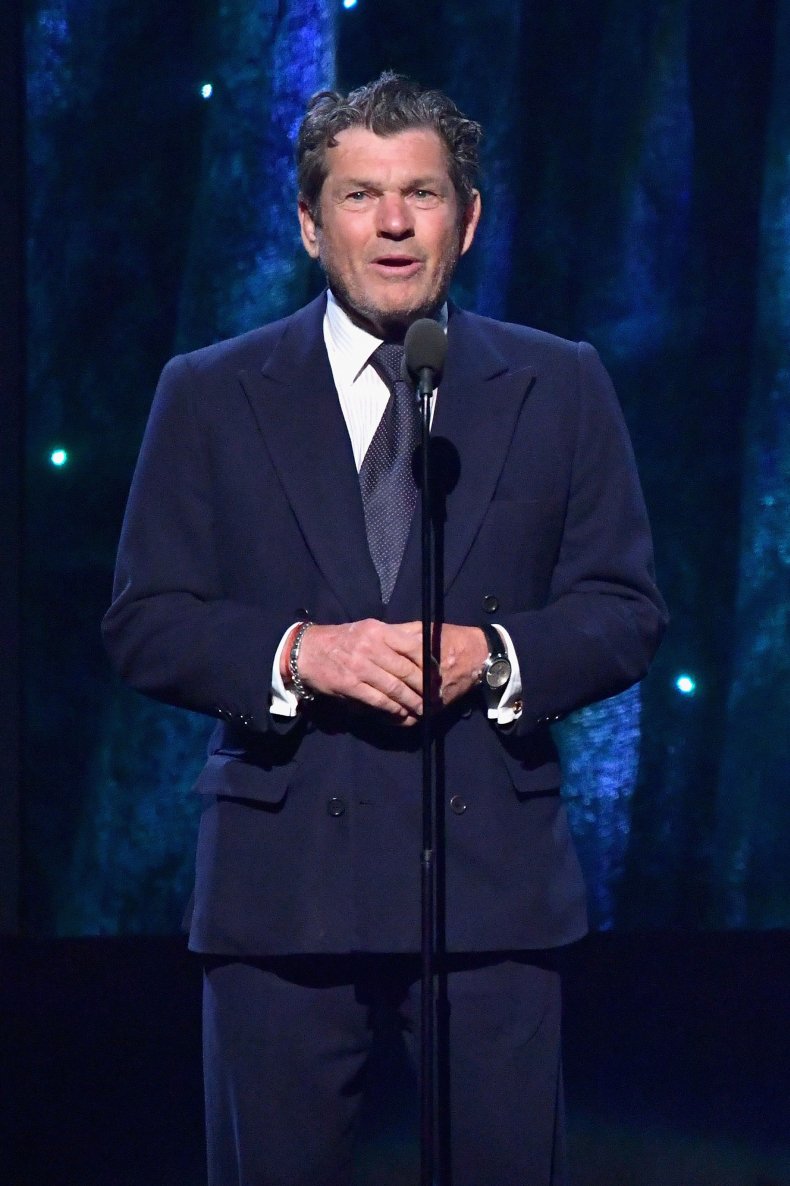 For decades, the magazine was at the forefront of conversations about music, pop culture and celebrity. It brought rock and roll and the counterculture into the mainstream, while launching the careers of writers such as Hunter S. Thompson, Tom Wolfe and Matt Taibbi. (The creation of Rolling Stone and the rise of Wenner is documented in Joe Hagan's book Sticky Fingers, which was released this year.) Filmmaker Cameron Crowe also got his start at the magazine, an experience he dramatized in the movie Almost Famous.
By the 1990s, however, Rolling Stone was no longer the cultural bible it once was. And as the internet began disrupting the publishing industry, Wenner, like many legacy media figures, was slow to adapt to the changing landscape.
But the publication suffered perhaps its most serious setback after publishing "A Rape on Campus" in 2014. Written by Sabrina Rubin Erdely, the widely read story detailed a shocking sexual assault at the University of Virginia and sparked outrage from readers shocked by the incident. It also caused some to ask if it were actually true.
Enough inconsistencies existed to cause RS to retract the piece. A report on the story, written by the Columbia Journalism Review and commissioned by Rolling Stone, found that it failed on the fundamental level of "basic, even routine journalistic practice." The story led to libel suits against Rolling Stone, Wenner and Erdely.
With the sale to PMC, Jann and Gus Wenner hope to turn the page on its recent failures—and position Rolling Stone to succeed for another 50 years.
"We couldn't ask for a better partner than Jay and Penske Media to invest in our company's future success," Gus Wenner said. "They understand the importance and impact of Rolling Stone, and we are thrilled for this opportunity to grow our business together."