The time of the year when people reverse their clocks one hour backward has come again as daylight saving time ends on Sunday morning, but some lawmakers want to end it for the various health impacts it entails.
Washington Democratic Senator Patty Murray on Thursday called for a permanent daylight saving time.
"To put it simply: Americans want more sunshine and less depression," she wrote on Twitter.
Meanwhile, on Wednesday, Republican Senator Marco Rubio of Florida said that daylight saving time should be permanent because "there is no justification" for people to change their clocks, adding that "we need to stop doing it."
"We're about to once again do this annual craziness of changing the clock, falling back, springing forward," he said on Wednesday. "Let's go to permanent daylight saving time. The overwhelming majority of members of Congress approve and support it. Let's get it done. Let's get it passed so that we never have to do this stupid change again."
A 2019 poll by the Associated Press-NORC Center for Public Affairs Research found that four in 10 Americans don't like to change their clocks as per the daylight saving time witnessed twice a year. Meanwhile, three in 10 Americans prefer to permanently stay on daylight saving time.
Some experts reportedly said that daylight saving time has a number of physical health impacts that are mostly fueled by sleep deprivation. Both the spring and fall time changes have been linked with mood disturbances and suicide, Dr. Erin Flynn-Evans, a NASA scientist and a consultant to the American Academy of Sleep Medicine's Public Safety Committee, told Newsweek.
"The annual change from standard time to daylight saving time is associated with increased risk of heart attacks and stroke, as well as increased production of inflammatory markers, one of the body's responses to stress," she said. "There are increased hospital admissions due to atrial fibrillation. There is also an increase in emergency room visits and missed medical appointments."
"We see an increased risk of motor vehicle crashes, we see an increased risk of a heart attack after the springtime change. People feel grumpy after the springtime change, and it takes them longer to adapt," Flynn-Evans previously said, according to WKRN.
She added that those effects don't happen when the time changes in the fall because people don't lose an extra hour of sleep. That extra hour of sleep which is lost during the springtime change consequently leads to long-term persistent circadian misalignment, according to Flynn-Evans.
"Circadian misalignment is when your work or school obligations are mistimed relative to your internal clock. And we see this a lot with shift workers, for example, who have to work may be at night or late hours, relative to when they get to sleep and wake and it's very hard for shift workers who can't easily adapt," said Flynn-Evans.
"The difference in one hour that we see with the time changes, this is a much more mild form of circadian misalignment. But we know that this is associated with increased mood disturbance. We know that this is associated with an increased risk of cardiovascular incidents. We know that persistent circadian misalignment is associated with an increased risk of cancer," she added.
Another expert, Bhanu Kolla, a consultant for the center for sleep medicine at the Mayo Clinic, also echoed Flynn-Evans' statements about the impact of daylight saving time.
Kolla said that the misaligned circadian rhythm, the person's internal clock that indicates the time to be asleep and the time to be awake, affects a person's ability to feel well-rested, USA Today reported.
The health risks posed by daylight saving time pushed health experts and lawmakers to put an end to it. In March, GOP Senator Rubio reintroduced legislation called the Sunshine Protection Act that would make daylight saving time permanent nationwide.
The bipartisan bill was co-sponsored by a number of other senators, including James Lankford of Oklahoma, Roy Blunt of Missouri, Sheldon Whitehouse of Rhode Island, Ron Wyden of Oregon, Rick Scott of Florida, Cindy Hyde-Smith of Mississippi, Ed Markey of Massachusetts, Bill Hagerty of Tennessee, among others with Republican Congressman Vern Buchanan of Florida being the lead sponsor of the bill in the House of Representatives.
The Sunshine Protection Act was referred to the Committee on Commerce, Science, and Transportation after it was reintroduced. Rubio's office told local news station WESH 2 this week that the committee is now responsible to bring the bill up. But the committee hasn't scheduled a time yet to do so.
The bill was first introduced in the 115th Congress, reflecting Florida's legislative intent in 2018 for permanent daylight saving time. But to apply this legislation in Florida, a change in federal statute is required, according to a statement by Senator Rubio's office.
Other states including Minnesota, Maine, Louisiana, Ohio, Georgia, Wyoming, Washington and Utah have passed similar laws or initiatives to end daylight saving time, according to Rubio's office.
Experts also called for ending daylight saving time to reduce health risks among individuals. In 2020, the American Academy of Sleep Medicine said in a statement that the U.S. should end this change and apply a standard time all year long.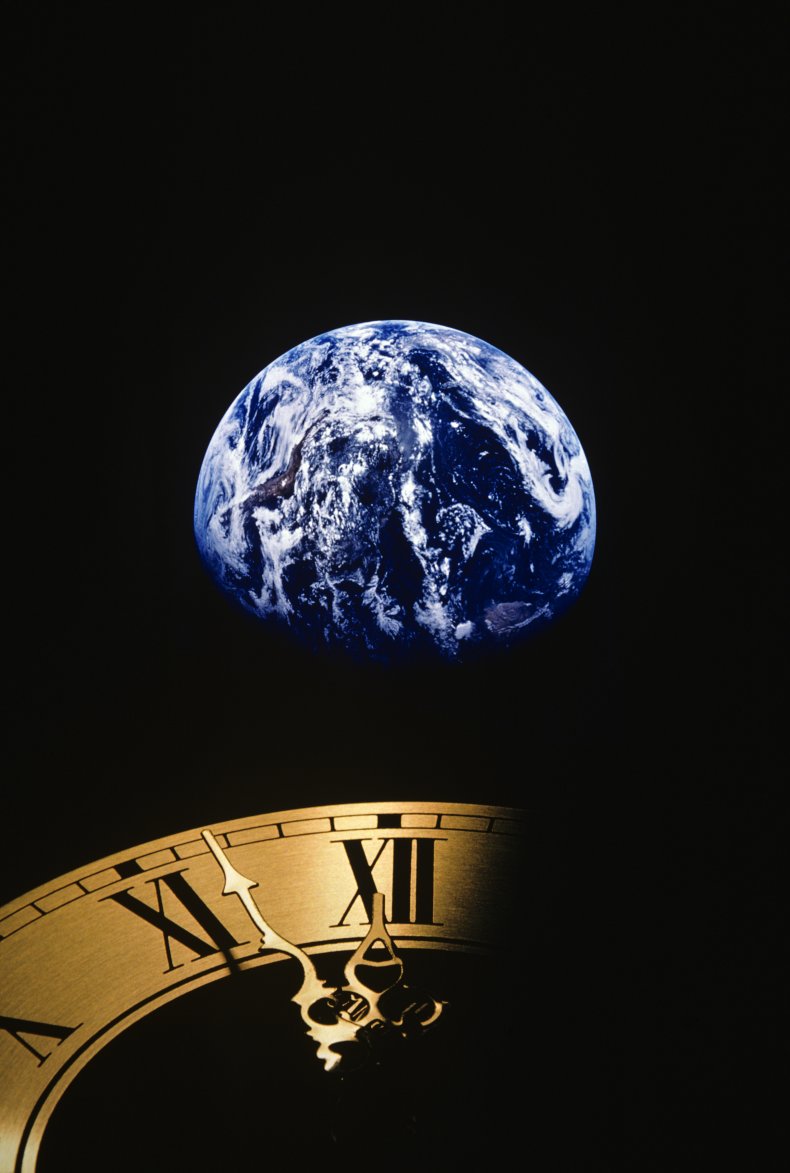 The American Academy of Sleep Medicine said in research that the springtime transition in daylight saving time has been associated with risk of stroke, higher heart rate and blood pressure, and an increase in missed medical appointments and emergency room visits.
"The one-hour time shift in the spring results in less exposure to light in the morning and greater exposure to evening light. In the presence of continuing social or occupational demands in early morning hours, this delay results in sleep loss. The end result is a variety of cellular derangements," the academy said.
The Department of Transportation, which oversees the country's time zones, said that daylight saving time helps reserve energy, reduces crimes, and traffic accidents.
But the academy noted in its research that a transition into and out of daylight saving time has been associated with mood disturbances and traffic accidents. During the first few days of the transition, an increase in fatal crashes of up to 6 percent has been reported in the U.S. according to the research.
Newsweek reached out to experts on the impact of daylight saving time and Rubio's office for comment.
Updated 11/04/2021, 4:49 p.m. ET: This story has been updated with a comment from Senator Patty Murray.
Updated 11/09/202, 9:23 a.m. ET: to include comments from Dr. Erin Flynn-Evans to Newsweek.