How Much Does the Royal Wedding Cost and Who's Paying for It?
The engagement was a dream, your ring Instagram got so many likes, and as the initial haze of matrimonial joy washes away, there's one thing that every couple looking to tie the knot has to accept: Weddings are expensive.
According to CNN, the average American wedding in 2016 cost $35,329. That sum skyrockets when you're, say, a prince of England marrying his American actress fiancée.
Related: How TV Turned the Royal Wedding Into a Very Public Affair
This weekend's royal wedding is set to be a very public event, watched on TV by millions around the world and likely by thousands of spectators. With so much attention anticipated, how much is the big day going to cost? And when you're a member of the British royal family, who foots the bill?
On the first question, we can only guesstimate. On the second, we have a better idea.
In a statement in the days following the couple's engagement announcement, Prince Harry's communications secretary said that as was the case for Prince William and Kate Middleton's big day, "The Royal Family will pay for the core aspects of the wedding, such as the church service, the associated music, flowers, decorations, and the reception afterwards."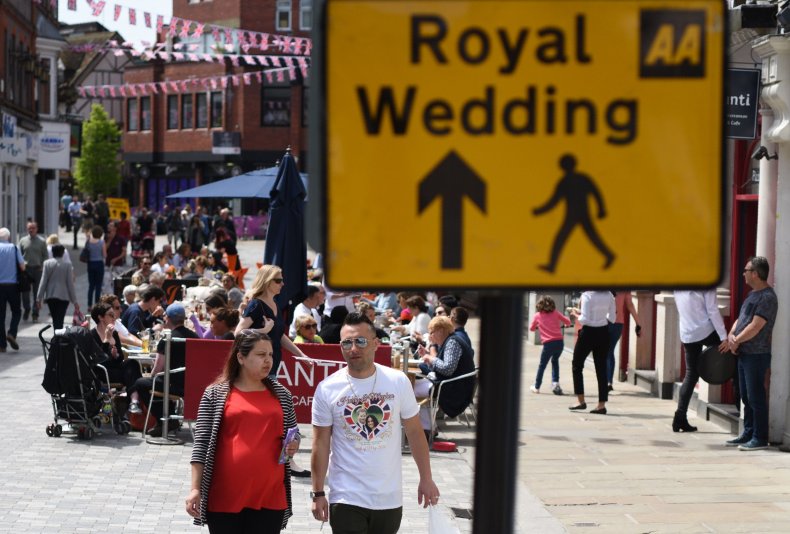 That means the security for the day—the biggest part of the royal wedding bill by far—will be paid for out of the public purse. According to the BBC, that bill goes to the Thames Valley Police force, which can apply for special funding to cover it.
As it was with William and Kate, the overall cost of Harry and Meghan's wedding will likely not be revealed, leaving room for ripe speculation about the millions that could be spent on such a lavish affair. The Daily Express in Britain suggested that the wedding could reach £24 million ($32.3 million), though how it reached that number was unclear.
Those figures were cited by Republic, a U.K. group in favor of abolishing the monarchy and started a petition calling on the royal family to pay for everything themselves.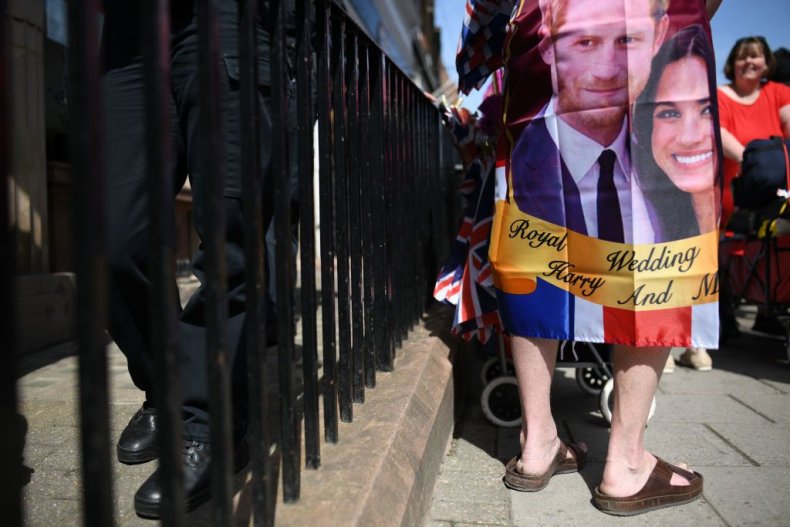 "Britain's public services are being squeezed, budgets are being cut—yet apparently we can find £24m to throw at the richest family in the country," Republic campaigner Graham Smith said in a news release.
Another figure bandied around was put out by wedding planning app Bridebook. It estimated a price tag of £32 million ($43 million). That, Bridebook said, was calculated "following an analysis of over 170,000 weddings" and "a review of over 70,000 wedding industry suppliers' price estimates."
You have to wonder how many other brides and grooms have to set aside £30 million just for security, an amount Bridebook estimated Harry and Meghan will need.