How Much Money Did 'Avengers: Endgame' Make Its Opening Weekend?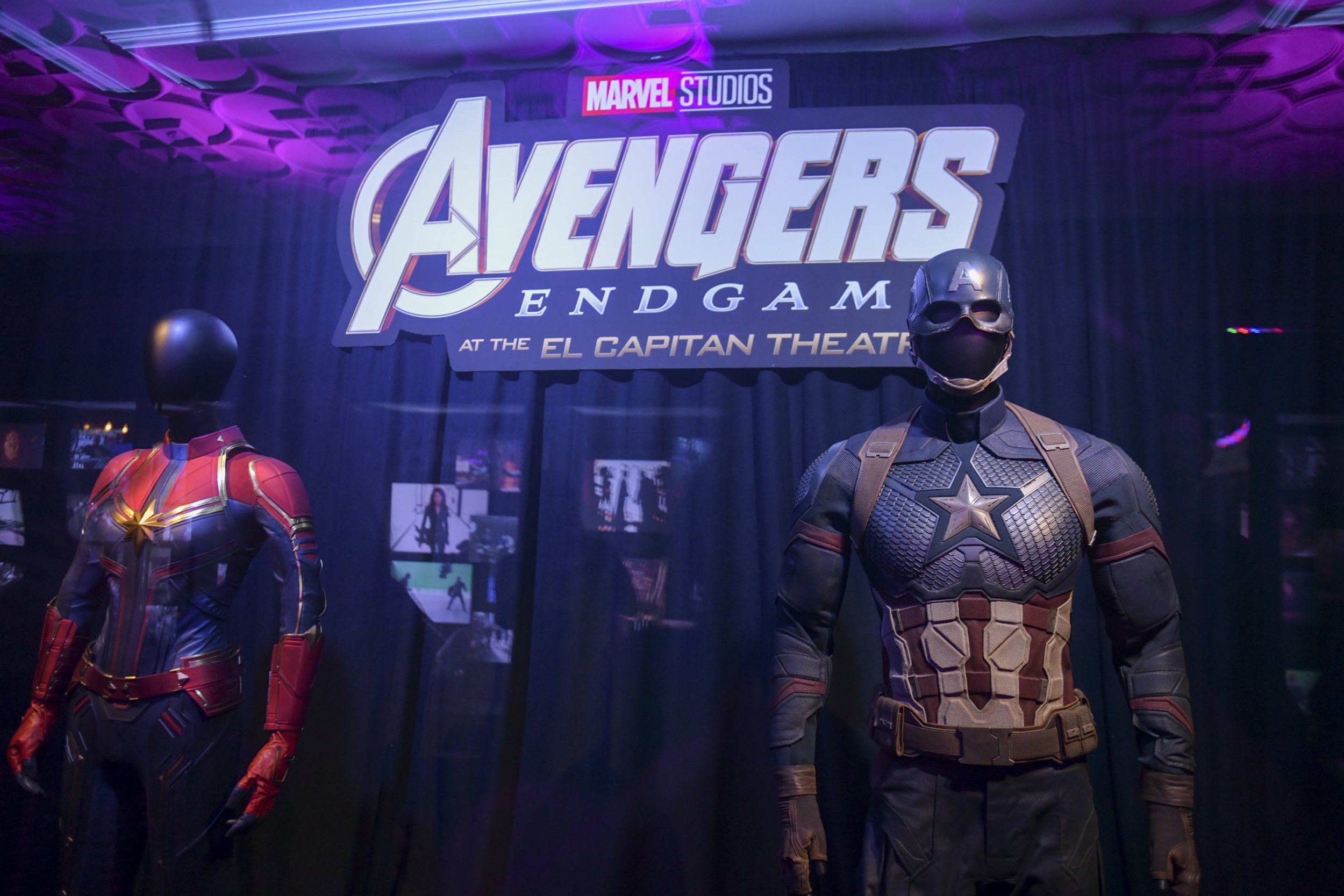 Before its opening weekend came to a close, Avengers: Endgame smashed box office records, putting the movie on track to become the most successful film in the Marvel Cinematic Universe, and giving the upcoming Star Wars sequel a new high bar to shoot for.
In Avengers: Endgame, the Avengers still remaining after the events of Infinity War team up to take down purple-skinned bad guy Thanos in a "final stand," as the studio phrased it. After 21 previous MCU films, fans proved to still be loyal to the franchise, turning out in droves to theaters. Sales for only one full day already topped entire opening weekends of over 10 other Marvel films.
As of Sunday morning, Avengers: Endgame had already grossed more than $1.2 billion worldwide, with $350 million of that coming from just U.S. ticket sales, and nearly $900 million from international markets that got the movie a few days earlier, according to Box Office Mojo, making it the highest opening weekend internationally of all time.
The previous record holder was The Fate of the Furious, which had an international opening weekend of $443 million when it was released in 2017.
"The other night, we surprised a few Endgame audiences throughout Los Angeles. The energy was electric," the Russo brothers, who directed the film, posted on Twitter. "We cannot thank all of our fans enough. You've made the journey for the two of us absolutely incredible over the last seven years."
Domestically, Avengers: Endgame made over $156 million on Friday and broke the records for the largest single day, opening day and Friday. According to Box Office Mojo, the total weekend U.S. estimate for the latest Marvel extravaganza was $350 million.
Unless that's a gross miscalculation, Avengers: Endgame had the most successful domestic opening weekend of any MCU. Here is how it compares to the others, according to IMDB grossed domestically:
Captain Marvel (2019): $153,433,423
Ant-Man and the Wasp (2018): $162,000,000
Avengers: Infinity War (2018): $257,698,183
Black Panther (2018): $202,003,951
Thor: Ragnarok (2017): $122,744,989
Spider-Man: Homecoming (2017): $117,027,503
Guardians of the Galaxy Vol. 2 (2017): $146,510,104
Doctor Strange (2016): $85,058,311
Captain America: Civil War (2016): $179,139,142
Ant-Man (2015): $57,225,526
Avengers: Age of Ultron (2015): $191,271,109
Guardians of the Galaxy (2014): $94,320,883
Captain America: The Winter Soldier (2014): $95,023,721
Thor: The Dark World (2013): $85,737,841
Iron Man 3 (2013): $174,144,585
The Avengers (2012): $207,438,708
Captain America: The First Avenger (2011): $65,058,524
Thor (2011): $65,723,338
Iron Man 2 (2010): $128,122,480
The Incredible Hulk (2008): $55,414,050
Iron Man (2008): $98,618,668
In fact, that $350 million weekend gross already makes Endgame the ninth most successful MCU movie ever, and it's only been out a few days. That amount is almost double the $180 million grosses for Thor and Ant-Man, and more than double what the first Captain America or Hulk movies made in their entire U.S. theatrical runs.
One might be tempted to think that Endgame would already be a lock for the most successful movie of 2019, but there is one high-profile contender still on the horizon: Star Wars: Episode IX – The Rise of Skywalker​, which is slated to come out December 20. However, there is no guarantee that this latest installment in the mammothly popular Star Wars franchise will set the new record. The Last Jedi, released in 2017, made $220 million its opening weekend in the U.S., which is impressive by any metric, but still a far leap to beat or match the $350 million for Endgame.