How Much Money Did James Charles' Tati Westbrook Feud Cost Him? It Might Not Be What You Think
James Charles' career has certainly taken a hit, but what about his wallet?
Despite losing 3 million followers in the course of four days, the makeup mogul is still one of the most followed stars on the platform. Charles started bleeding subscribers to his hugely influential YouTube channel after a dispute over product placement with fellow beauty vlogger Tati Westbrook and yet he may have profited from the entire episode, another sign of just how powerful YouTube celebrities have become.
Feuds between YouTube stars are unremarkable, but what makes the drama between Charles and Westbrook extraordinary is the reach and influence had by both of the makeup vloggers. Westbrook, coined the "mother of the beauty community," has built her reputation as a drama-free makeup guru. Her "Bye Sister" video accused Charles of trying to turn straight boys gay and she slammed him for promoting a competitor's brand. Millions sided with Westbrook. His followers plummeted, but none of his endorses abandoned him. While things look bleak for Charles in this "cancel culture" it might not be over for him yet.
Pam Moore, CEO of Marketing Nutz—a training and consulting agency specializing digital marketing and branding—is not only well-versed in social media marketing strategies but is "quite familiar with the fiasco" that is Westbrook vs. Charles.
"The short term [monetary] impact is going to be less than the longer term," Moore told Newsweek. "When you start to burn bridges within your own industry ... that can hurt him."
Before Westbrook's exposé video, Charles had a net worth of $12 million, according to Social Blade. His estimated monthly earnings potentially ranged from $29,000 to over $470,000. He is also charging fans $500 for the premium access pass on his Sisters Tour. As of Tuesday, Charles' cringe-worthy apology video has accumulated well over 41 million views. If the video had been monetized, the nearly nine-minute video could have earned him over $75,000 alone, according to Influencer Marketing Hub's YouTube Money Calculator.
Based on the numbers, it seems like Charles could be losing tens of thousands, but the scandal might ultimately work to Charles' benefit. For better or for worse, it's bringing attention to Morphe, the company that produces the makeup mogul's eyeshadow pallet.
"[Charles'] Morphe deal, alone, we know is over a million dollars," Moore noted. "James is in the media right now and there's going to be plenty of people asking 'What's Morphe?' I would be very interested in seeing what their sales look like right now."
"If [Morphe's] sales go up, and James gets a percentage of the sales, then he's actually going to profit from [the feud with Westbrook]," she added. "It just depends how that contract looks... It's kind of a perfect storm, unfortunately."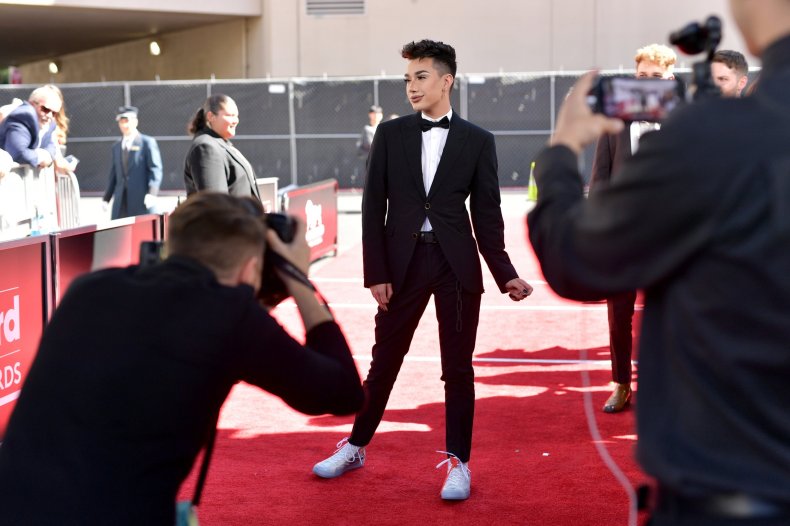 Aside from influential brands remaining by the 19-year-old's side, those who have already pressed "unsubscribe" are unlikely to return–unless the internet continues to follow its short-term memory pattern.
"They're going to watch [Charles'] videos if he is the best guy to talk about a product," Moore said. "You can't see no one is ever going to listen to him again, because they probably will."
"But the main thing he lost was trust," she added. "If everything Tati said is true, she did a lot for him over the years. For someone to do that much for you and you just turn against them that quickly, I think that alone has so much damage."