How Much Snow Will We Get? Winter Storm Grayson To Dump Up To 4 Inches In New York City, 8 On Long Island, 12 In Boston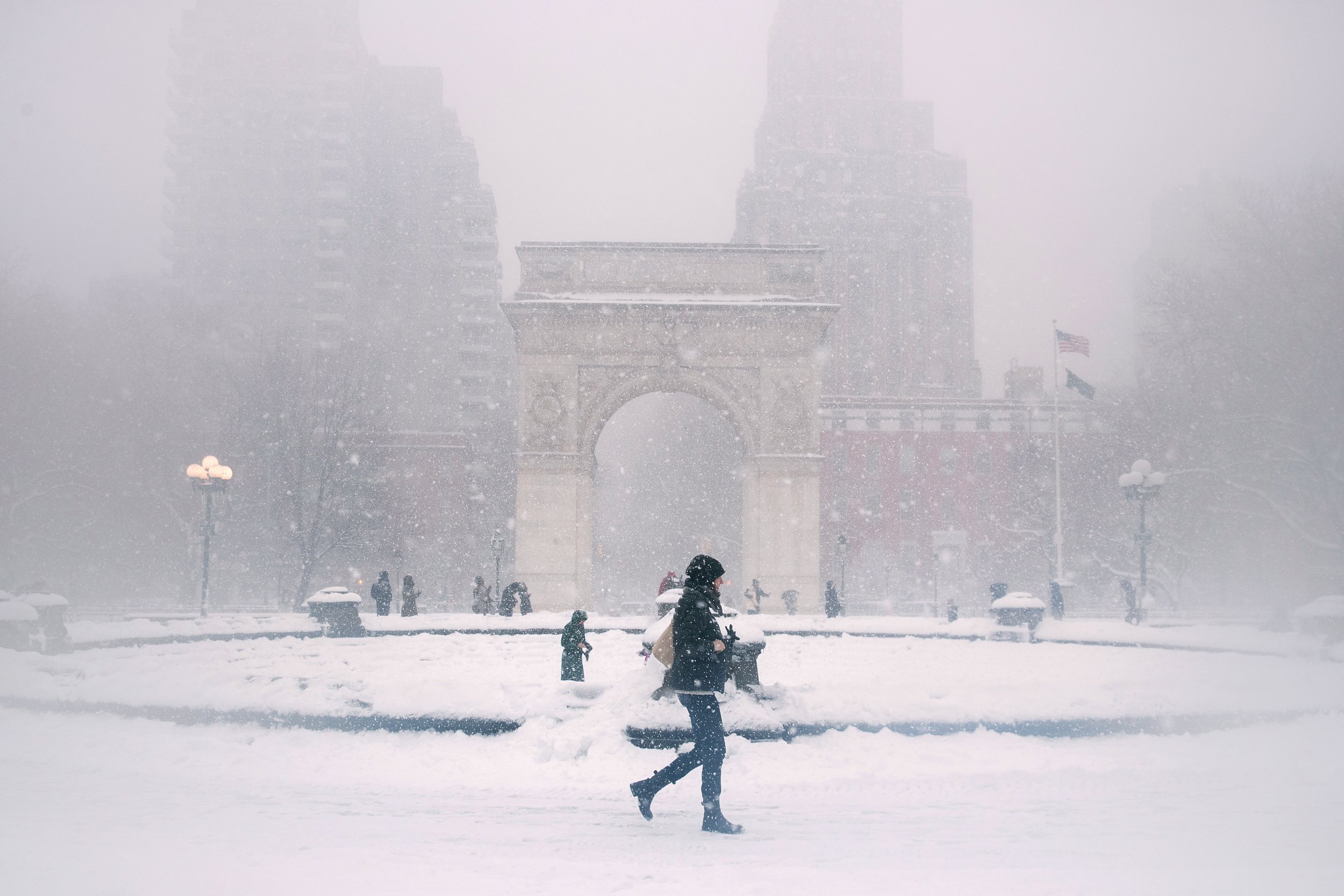 The winter storm taking aim at the northeast and as far south as north Florida has been named Grayson and is expected to dump a swath of snow, sleet and freezing rain across the east coast this week.
Winter storm warnings have been issued for parts of northern Florida, southeastern Georgia and the eastern Carolinas, with a threat of ice and snow along the southeast coast starting Tuesday night, The Weather Channel announced on Tuesday afternoon.
Low pressure will intensify off the New England coast and cause snow and wind to descend from Wednesday night into Thursday. Blizzard conditions are possible on eastern Long Island, all of Maine, and southern New Hampshire.
Expected snowfall is between 3 and 4 inches in New York City, between 4 and 8 inches across Long Island and between 8 and 12 inches in Boston, according to the National Weather Service.
If low pressure tracks closer to the east coast, the odds of moderate to heavy snowfall and strong winds increase. If the pressure tracks farther offshore, the region would see lighter snowfall and gusty winds.
"Regardless of the track, the low will likely undergo what meteorologists call bombogenesis, which is a rapid drop in atmospheric pressure of 24 millibars or more in a period of 24 hours. When a pressure drop like this occurs, it signals the development of a potent storm system," The Weather Channel states on its website.
The winter storm warning the Tallahassee, Florida-based National Weather Service office issued is the first in nearly four years, since Winter Storm Leon spread ice and snow over large portions of the southeast and wreaked havoc on travel in Atlanta, Birmingham, Alabama and Tallahassee.
By Thursday night, most potential snowfall will be limited to parts of New England as the low pressure heads into Canada early Friday.
Almost half of America woke up to temperatures below zero degrees on Tuesday morning and about 118 million people were under wind chill alerts.
Weather.us meteorologist Ryan Maue tweeted that weather watchers will be tracking "a truly amazing extratropical 'bomb' cyclone" off the New England coast on Thursday.
"It will be massive — fill up entire Western Atlantic off U.S. East Coast," he wrote. "Pressure as low as Sandy & hurricane winds."