How Much Snow Will We Get? Winter Storm Skylar to Drop Up to 22 Inches in Boston, 7 in New York
A storm-weary Northeast is set to get another whopping of snow on Tuesday, its third major nor'easter in 10 days.
A winter storm warning was issued for most of New England and a winter storm advisory for parts of New York, New Jersey and Pennsylvania, the National Weather Service (NWS) announced. The storm, dubbed winter storm Skylar, is expected to bring heavy snow, potential blizzard conditions, damaging winds and coastal flooding to New England.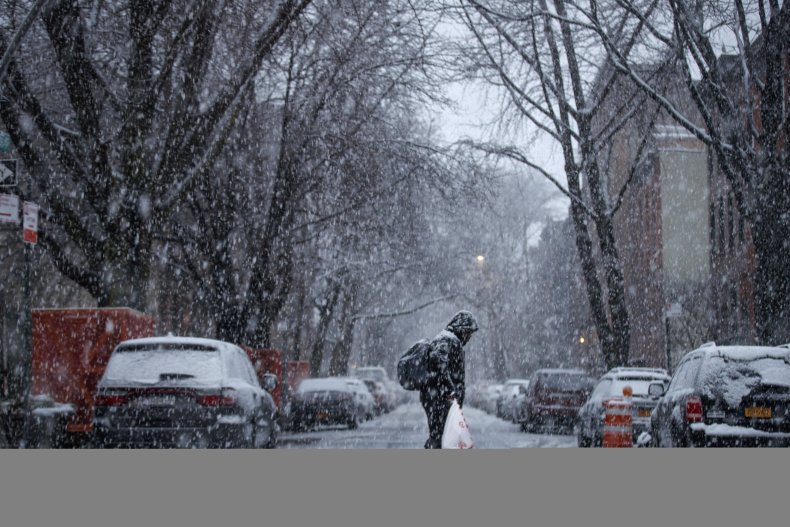 Winter storm Skylar will drop several inches of snow along the East Coast less than a week after winter storm Quinn pummeled the region.
According to The Weather Channel, more than a foot of snow is forecasted from parts of eastern Massachusetts up to coastal Maine. The path of the storm's low-pressure system is expected to be close enough to the coast for heavy snow and high winds to batter the region, forecasts reveal.
The storm is expected to begin around midnight and power through most of Tuesday, with some areas accumulating snow at a rate of 2 inches per hour. A winter storm warning issued for all of southern New England is in effect from 11 p.m. Monday to 8 p.m. Tuesday, with blizzard conditions expected.
The Boston area, including parts of Rhode Island, is set to get total snow accumulations of 12 to 17 inches, with localized amounts of up to 22 inches, the NWS said in its warning. The NWS warned that travel during Tuesday morning and evening will be difficult to impossible.
Winter Storm Skylar Pictures: Blizzard Dumps Snow on Boston and New England
"Damage to trees and power lines are possible due to strong wind gusts," the weather service said. "Be prepared for significant reductions in visibility at times."
The Boston Globe reported that coastal flooding is possible, but will be minor in comparison to the damage caused by the first nor'easter to hit the region, on March 2.
The first storm caused hundreds of thousands of power outages, which were exasperated by last week's second nor'easter. Only 1,300 remained without power in Suffolk County by Monday, the Globe reported.
Meanwhile, parts of southern Connecticut and southeast New York are projected to get between 4 and 7 inches of snow. The New York City area and portions of northeast New Jersey are expected to get slightly less, between 2 and 4 inches of snow.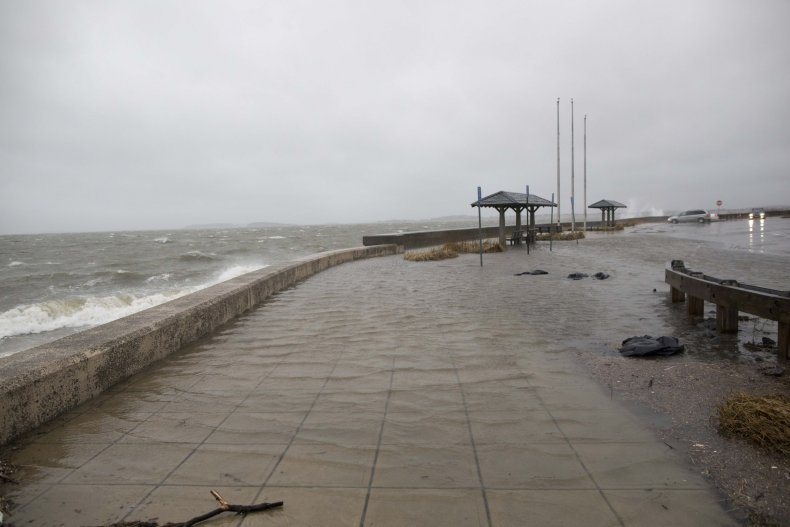 Skylar has already dropped heavy snow in parts of the Appalachians, The Weather Channel reported. At least 10 inches of snow has been reported in the Lexington, Kentucky, metro area, while heavy and wet snow was reported in Beattyville, Lawrenceburg, Mt. Vernon and Perryville, Kentucky.
In West Virginia, which reported snowfall rates of 3 inches per hour, up to 15 inches of snow were recorded in Craigsville by Monday morning.
The storm may stick around the interior Northeast, around the Adirondacks and northern New England, into Wednesday.