How Much Weight Did Abby Lee Miller Lose in Prison? 'Dance Moms' Star Posts Instagram Picture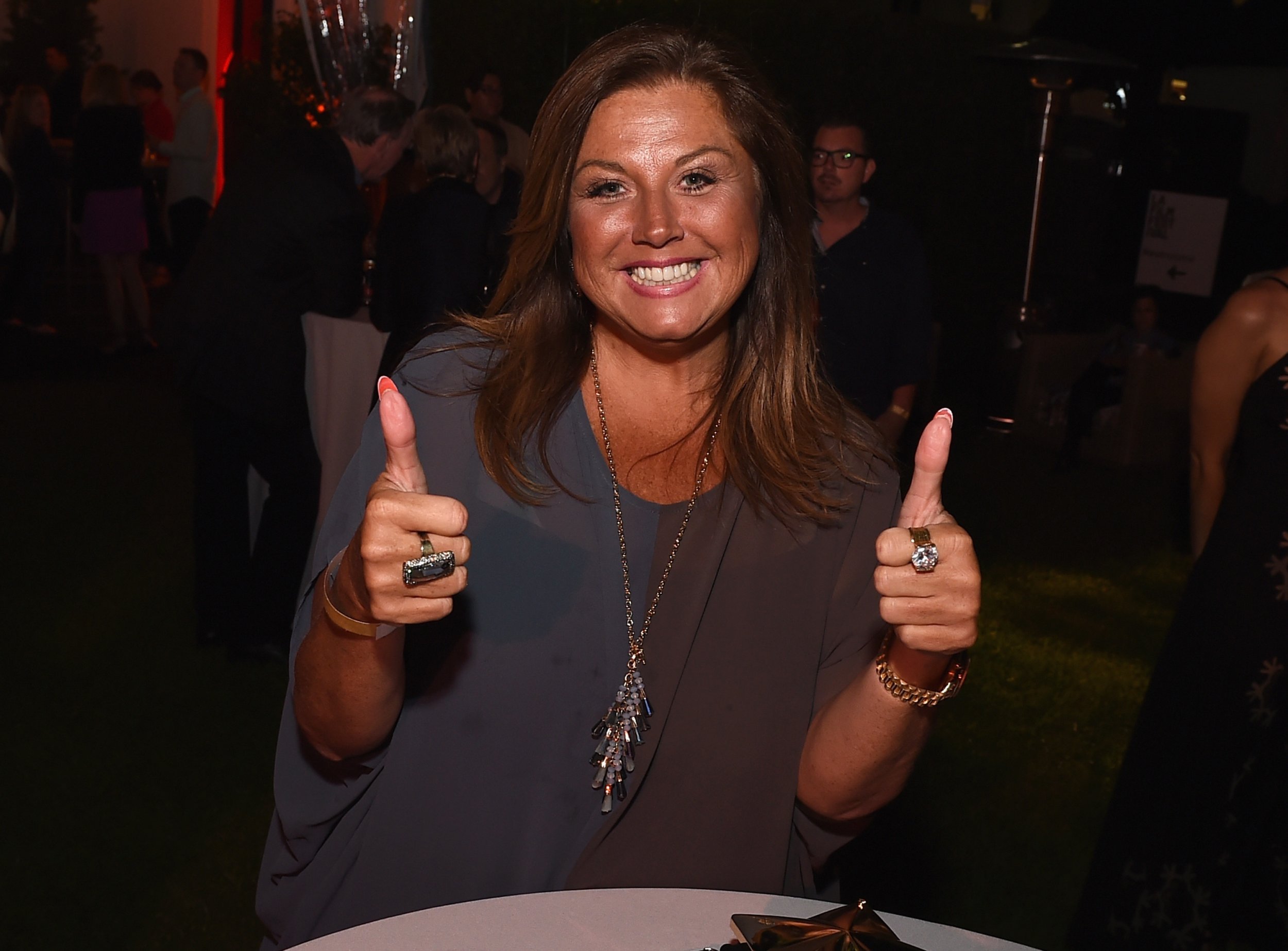 Former Dance Moms star Abby Lee Miller reportedly dropped 100 pounds during her time in prison, publications like TMZ and Entertainment Tonight Online reported on Monday. In July 2017, Miller began a 366-day sentence at Federal Correctional Complex in Victorville, California, after pleading guilty to bankruptcy fraud in June 2016.
Six months after her sentence began, the 51-year-old took to Instagram to share a picture of herself. "Sometimes in life you make mistakes I trusted the wrong people and didn't pay any attention to things I should of," Miller wrote on Sunday. "I'm more than sorry for the mistakes I have made."
While being locked up, the dance studio owner found a new outlook on life. "My world flipped upside down when I had to enter prison. I did so with grace, the stories you read about me been a princess are untrue," she said. "I have made friends with both inmates and staff, I've tried to better myself, participated in anything offered to me and I am a better person for this experience."
The post was liked nearly 100,000 times by her 3.3 million followers.
The Lifetime star didn't address her weight loss in the post, but she looked slimmer in the photo. "Abby Lee isn't exercising at all in jail," an insider told Radar Online on Monday. "But she eats very little. She stays holed up in her cell and avoids going out into the public areas and engaging with the other women. In fact, she is rarely seen eating at all!"
Miller told People magazine in April 2017 that she was afraid of being beaten or raped while serving time: "I have to stay busy. If I thought about it every day, I'd just sit around and cry."
Another possible cause of Miller's weight loss is the gastric bypass surgery she had last April. The procedure reduces the size of a patient's stomach, which restricts food intake.
"I think this is the right time," Miller shared with ET Online at the time. "People are saying, 'But your sentencing is coming up in a couple weeks!' And that is true, and I'm really nervous about that—more than the surgery—but there's no right time."
Miller was charged in October 2015 with attempting to hide $775,000 after filing for Chapter 11 bankruptcy. She stashed the money in secret accounts in 2012-13.
She is slated to be released on February 20, according to some reports. Other outlets report her release date is June 21.