How Much Will Gas Go Up? At $3 a Gallon and Rising Fuel Costs May Influence Holiday Plans
The continuing rise of gasoline prices is affecting people's travel plans, with many saying they are put off by the idea of taking a road trip this summer as the national average moves closer to the $3 per gallon mark, according to a survey.
For the second week running, average gas prices in all 50 U.S. states increased, with the national average now at $2.93 and estimated to rise again to $2.95 by Memorial Day.
According to a GasBuddy survey of more than 17,000 people, only 58 percent said they will be taking a road trip this summer, down 24 percent from last year, with 39 percent citing being put off by high gas prices as a reason for not going.
According to AAA Daily Fuel Gauge, the average cost has jumped 12 cents over the past 14 days, and six cents since last Monday (May 14). The current national average of $2.93 per gallon is the highest price point going into the busy Memorial Day weekend period since 2014, when the average price was $3.65.
"For all those that have said summer travel will be unaffected by high gas prices, we offer thousands of respondents who have strongly indicated that's not true, especially as gas prices continue to climb," said Patrick DeHaan, head of petroleum analysis for GasBuddy.
"It's no shock as we continue to see higher prices in all of the nation's 50 states. What especially rings true is that with such a big jump in prices, motorists are absolutely becoming more price conscious as they make plans this summer.
"High gas prices are starting to eat away at the travel plans of many, and the number will likely rise as gasoline prices appear poised to continue moving higher in the weeks ahead."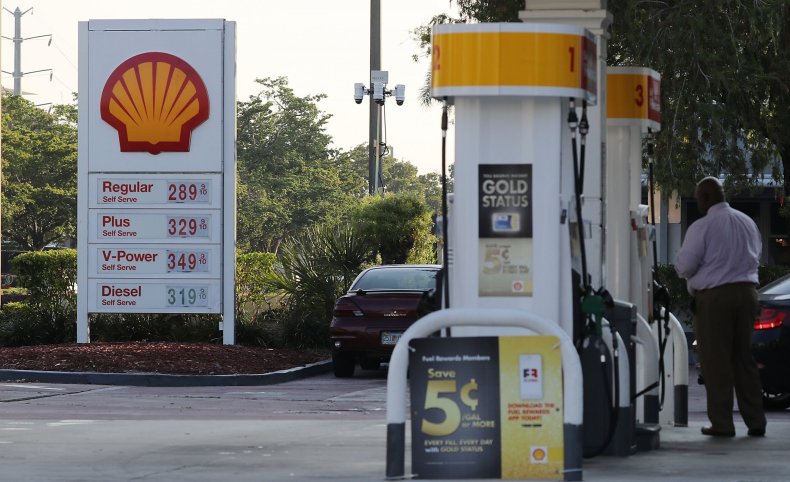 According to GasBuddy, only 31 percent of drivers are planning to make more than a 500-mile round trip in their vehicles this summer, down from 56 percent last year. People are also spending less time away on vacation, with the number of those taking trips longer than one week down 25 percent compared to the previous summer, while weekend trips are up 17 percent .
With gas prices expected to hit $2.95 per gallon on Memorial Day—a 50 cent increase over Memorial Day last year—motorists will be spending an estimated $1 billion more from Thursday to Monday alone this year on gasoline.
"AAA forecasts nearly 37 million travelers will hit the road for the holiday weekend. Compared to an average of the last three Memorial Day weekends, pump prices are nearly 50 cents more expensive and climbing," said Jeanette Casselano, AAA spokesperson. "Trends are indicating that this summer is likely to bring the national average to at least $3/gallon."
According to AAA, the states with the current most expensive gasoline prices are California ($3.70), Hawaii ($3.64), Washington ($3.39), Nevada ($3.32), and Alaska ($3.31).
Elsewhere, Minnesota (+28 cents), Wisconsin (+27 cents), Missouri (+25 cents), Connecticut (+23 cents), Delaware (+23 cents), are the states which have seen the largest monthly increase in gas prices.
"With refineries now well positioned for the summer months, we may see some relief in mid-June, but expect this summer to remain the priciest since 2014 with a strong likelihood of the national average hitting the psychological $3 per gallon barrier sometime this summer should we see any unexpected outages or geopolitical tensions flare," added DeHaan.