Hurricane Harvey is now estimated to be among the costliest storms in U.S. history. Its price tag has multiplied to tens of billions of dollars as rain from the remaining tropical storm continues to pelt the flooded Texas city of Houston and parts of Louisiana.
Uncontrolled spillovers from Houston's Addicks Dam will likely release millions of gallons of water Tuesday and raise floodwaters even higher in the city's western suburbs.
The storm has lifted roofs and decimated thousands of homes and commercial properties. As the storm hit last Friday, asset management company William Blair & Co. calculated that it could lead to $25 billion in insurance costs if it landed as a "large Category 3 hurricane." It landed as a Category 4.
Homeowners will be among the hardest hit.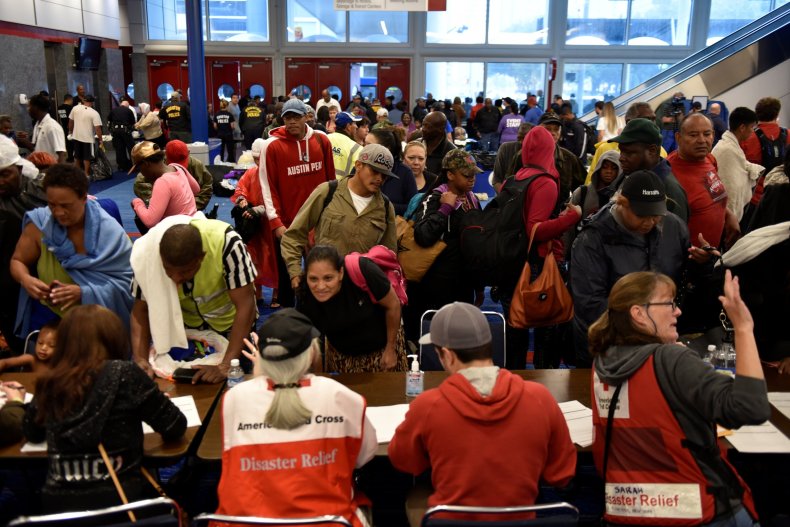 In the hurricane's path along the Gulf Coast, only two in 10 homeowners have insurance coverage, Robert Hunter, director of insurance at the Consumer Federation of America, told the Associated Press.
"All these people taken out in boats, they have a second problem: They have no insurance," Hunter said. He put the storm's cost at $35 billion from flood damage alone, in line with Hurricane Katrina. But in the case of Katrina, half of the homes hit were covered by insurance. Houston is America's fourth-largest city.
In April, Houston's Harris County had fewer than one in six homes covered by insurance backed by the federal government's National Flood Insurance Program (NFIP), according to risk management and reinsurance company Aon. That means more than a million homes are unprotected in Harris County alone. Most people buy flood insurance under the government plan.
Typical homeowner insurance that isn't bought through the NFIP mainly protects against wind damage, not flooding.
Related: 'We never closed our doors.' Texas pastor Joel Osteen responds to Hurricane Harvey criticism after church remains closed to victims
"There's going to be a huge uninsured economic loss here," said Pete Mills, a senior vice president at the Mortgage Bankers Association.
Vehicles submerged in floodwaters will also be totaled.
"We are just beginning the process of responding to this storm," said Texas Governor Greg Abbott during a press conference Monday, pointing out that officials are still focused on search and rescue operations. "We need to recognize there will be a new normal, a new and different normal for this entire region."
He added, "But we will not stop until we can get as far as we can."
More than $3 billion in disaster relief funding at the Federal Emergency Management Agency is quickly being drained away, according to the agency. During a White House press conference Monday, Trump said that the funding is enough for the current state of emergency. But he added that he will soon work to get an aid package similar to those passed after Hurricane Katrina and Superstorm Sandy.
Federal spending on those disasters totaled $120 billion and $48 billion, respectively.
"I think it'll happen very quickly," Trump said of the aid bill. "The real number, which will be many billions of dollars, will go through Congress." The president is visiting the region Tuesday.
The storm will also have a wider impact on the economy because Texas is a center of the oil and gas and chemicals industries. These make up about half of the region's exports.
An Exxon Mobil oil refinery near Houston has been heavily damaged by the storm. About 10 oil refineries on the Gulf Coast have gone offline since the hurricane made landfall last Friday. Exxon said it couldn't assess the damage to its refinery yet.
On Monday, the AAA motor club told The New York Times that at $2.37 a gallon, gasoline is selling for 4 cents more across the U.S. than it was a week ago.
"It may take weeks for refineries to repair and replace damaged equipment," Robert Dye, chief economist at Comerica Bank, told the Times.
If prices remain high for a number of weeks, according to Morgan Stanley Chief U.S. Economist Ellen Zentner, it could "rob other categories of spending as dollars are diverted to filling tanks."