How Much Will My Second Stimulus Check Be? How Payments Decline Below $600
With President Donald Trump having signed the latest COVID-19 relief legislation, stimulus checks of up to $600 are due to be sent out to those suffering economic woes posed by the pandemic.
People with an adjusted gross income of up to $75,000 will receive the full $600 amount while joint filers up to $150,000 will get up to $1,200.
The House passed a measure to boost the checks to $2,000 maximum amount on Monday, with this now set to be put forward in the Senate—where its fate is unclear.
Either way, the $600 checks have been signed off and below Newsweek looks at who will receive what amount.
How Much Will My Stimulus Check Be?
The amount people are due to receive is dependent on their earnings, similar to the thresholds last time out.
Individuals earning below the $75,000 threshold will receive the full $600 amount as will heads of households earning up to $112,500.
Joint filers earning up to $150,000 will receive $1,200, the equivalent of $600 each.
There will also be payments of $600 for every child dependent of 17 or under. These amounts are not income dependent.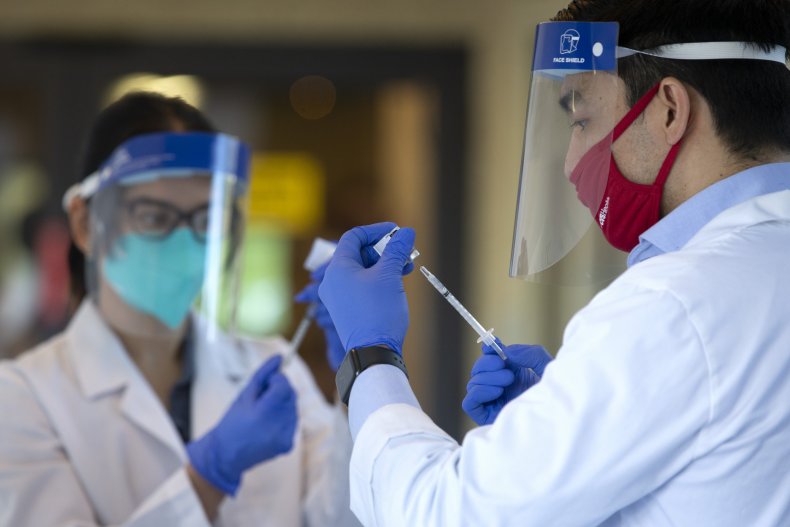 Income Cutoff For Second Stimulus Check
For adult recipients, the amount they receive will decline dependent on how much they earn. For every $100 of income over the thresholds, the payment will phase out at a rate of $5. For example, an individual earning $80,000 would receive $350.
A summary of how the tax credit phases out released by the House Appropriations Committee reads: "The credit phases out starting at $75,000 of modified adjusted gross income ($112,500 for heads of household and $150,000 for married filing jointly) at a rate of $5 per $100 of additional income."
$2,000 Stimulus Checks
There is still potential for stimulus checks to be boosted to a maximum amount of $2,000.
President Donald Trump has voiced his support for this while the House of Representatives has voted for a measure raising payments to this amount.
However, Republican opposition in the Senate could prove a hurdle to the provision.
Senate Majority Leader Mitch McConnell (R-KY) is facing increased pressure to facilitate passage of the measure, though it remains uncertain whether it will make it through the upper chamber of Congress.
The CASH Act would change the amounts people receive by upping them incrementally dependent on the amounts outlined already.
It would strike $600 and insert $2,000 and also scrap $1,200 and insert $4,000. The income thresholds would remain the same.