How Much Will Trump's Military Parade Cost? Some Estimates Say Millions
Inspired by a similar display of pomp he witnessed in France, President Donald Trump is planning an ostentatious military parade in Washington D.C. this fall. But at what cost to the American taxpayer whose pocket the president claims to care so deeply about?
Well, it will definitely cost millions of dollars to hold the November 10 parade, a day before the 100th anniversary of the end of World War I, also Veterans Day.
According to CNN, Pentagon officials' most recent estimate is $12 million, though this is far from being the final figure. Mick Mulvaney, Trump's director of the Office of Management and Budget (OMB), told the House Budget Committee in February that the parade's final cost could fall anywhere between $10 million and $30 million.
"This parade will focus on the contributions of our veterans throughout the history of the U.S. Military, starting from the Revolutionary War and the War of 1812 to today, with an emphasis on the price of freedom," the memo said, reported the New York Times, and will include re-enactments.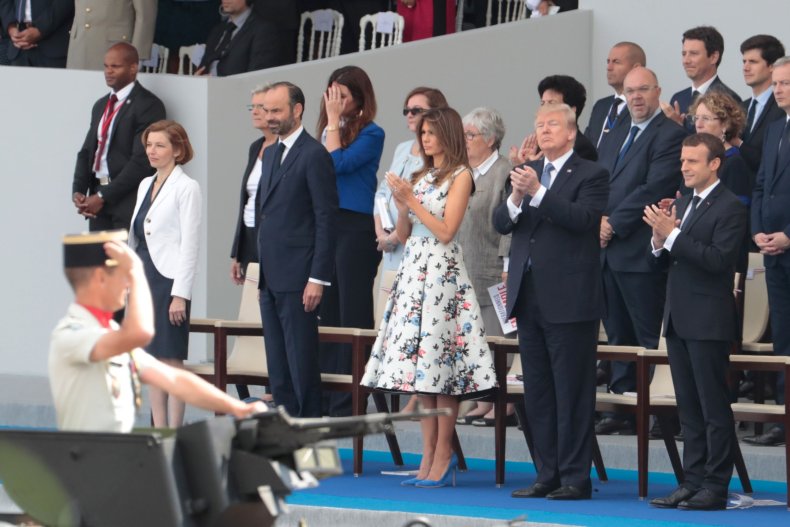 There will not be any tanks, however, to protect the local infrastructure. It will feature wheeled vehicles and aircraft only.
Trump was highly impressed by the Bastille Day parade in France, which he watched alongside French President Emmanuel Macron during his visit to the country in July 2017.
"I was your guest at Bastille Day, and it was one of the greatest parades I've ever seen," Trump said at a press conference with Macron, reported Time.
"It was two hours on the button, and it was military might. And I think a tremendous thing for France and for the spirit of France. And people don't know what great warriors they are in France, but you see that and you see all the victories, it was a tremendous thing."
Trump added: "We're actually thinking about Fourth of July, Pennsylvania Avenue, having a really great parade to show our military strength."
It may not be on the Fourth of July as he once hoped. But Trump is getting his parade. He instructed generals to make plans.
"President Trump is incredibly supportive of America's great service members who risk their lives every day to keep our country safe," Sarah Huckabee Sanders, the White House press secretary, said when announcing his ambition for a parade. "He has asked the Department of Defense to explore a celebration at which all Americans can show their appreciation."