How Natural Disasters Affect Children in the Womb
A new study suggests that children exposed to natural disasters in the womb have higher rates of psychological disorders when they grow up. The findings of the study have been published in the Journal of Child Psychology and Psychiatry.
Those who weren't yet born when Hurricane Sandy hit New York in 2012 were more likely to suffer from depression, anxiety, and attention deficit disorders. But the way they were affected differed between the sexes.
Boys had a greater risk of suffering from attention deficit and disruptive behavior disorders, such as ADHD than girls, who were more likely to suffer from anxiety, phobias, and depression.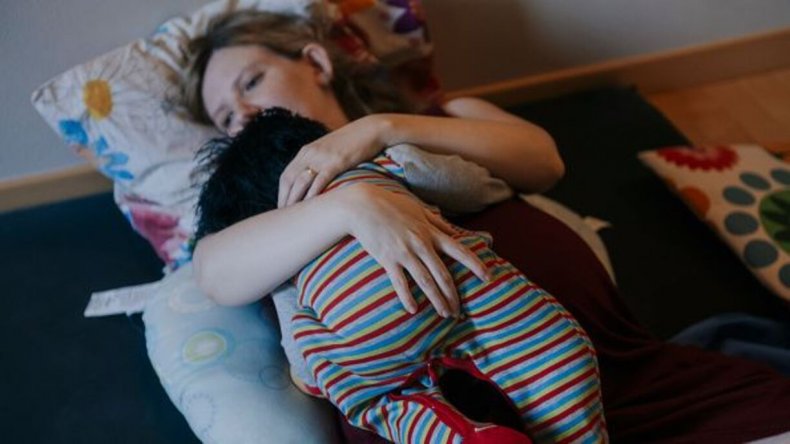 Overall, those still in the womb when the storm hit had substantially increased risks for depression, anxiety, and attention deficit/disruptive behavior disorders compared to children who were not.
Dr. Yoko Nomura, the principal investigator and psychology professor at the City University of New York Graduate Center and Queens College, said: "We've known for some time that maternal stress during pregnancy plays a key role in the mental health development of the child."
"The Stress in Pregnancy Study leveraged an unfortunate climate-related disaster and conducted a natural experiment to examine the impact of prenatal stress in utero on subsequent development and risks for developmental psychopathology during early childhood.
"Understanding these connections and distinctions grows more necessary every day with the increased frequency of natural disasters driven by climate change," said Dr. Nomura.
Researchers took data from 163 children, all from diverse racial and economic backgrounds. Of all the children, 40.5 percent were in the womb when the storm hit, while 59.5 percent were not.
As part of their experiment, they interviewed the parents and analyzed health data from the children, who were around three years old at the time of the interviews.
Dr. Jeffrey Newcorn, professor of psychiatry and pediatrics, director of the Division of ADHD, Learning Disorders at the Icahn School of Medicine at Mount Sinai, New York, and co-author of the study said: "Our ongoing study elucidates the impact of environmental stress on the psychiatric development of preschool children and the elevated risks for early psychopathology in this population."
"Most strikingly, the type of mental health problems very much depended on the biological sex of the child," he added.
These findings could help scientists understand the link between exposure to a natural disaster in the womb and the early risks to a child's mental health.
With this new information, healthcare professionals, policymakers, and educational institutions can work on creating resources to help women and families who have been exposed to climate-related natural disasters.
Produced in association with SWNS Talker.
This story was provided to Newsweek by Zenger News.