How To Negotiate Your Salary (While Keeping the Offer)
If you're a director, VP or executive, you should have all the skills and experience needed to secure a good wage — yet many people shy away from negotiation out of the fear it will result in them losing the offer.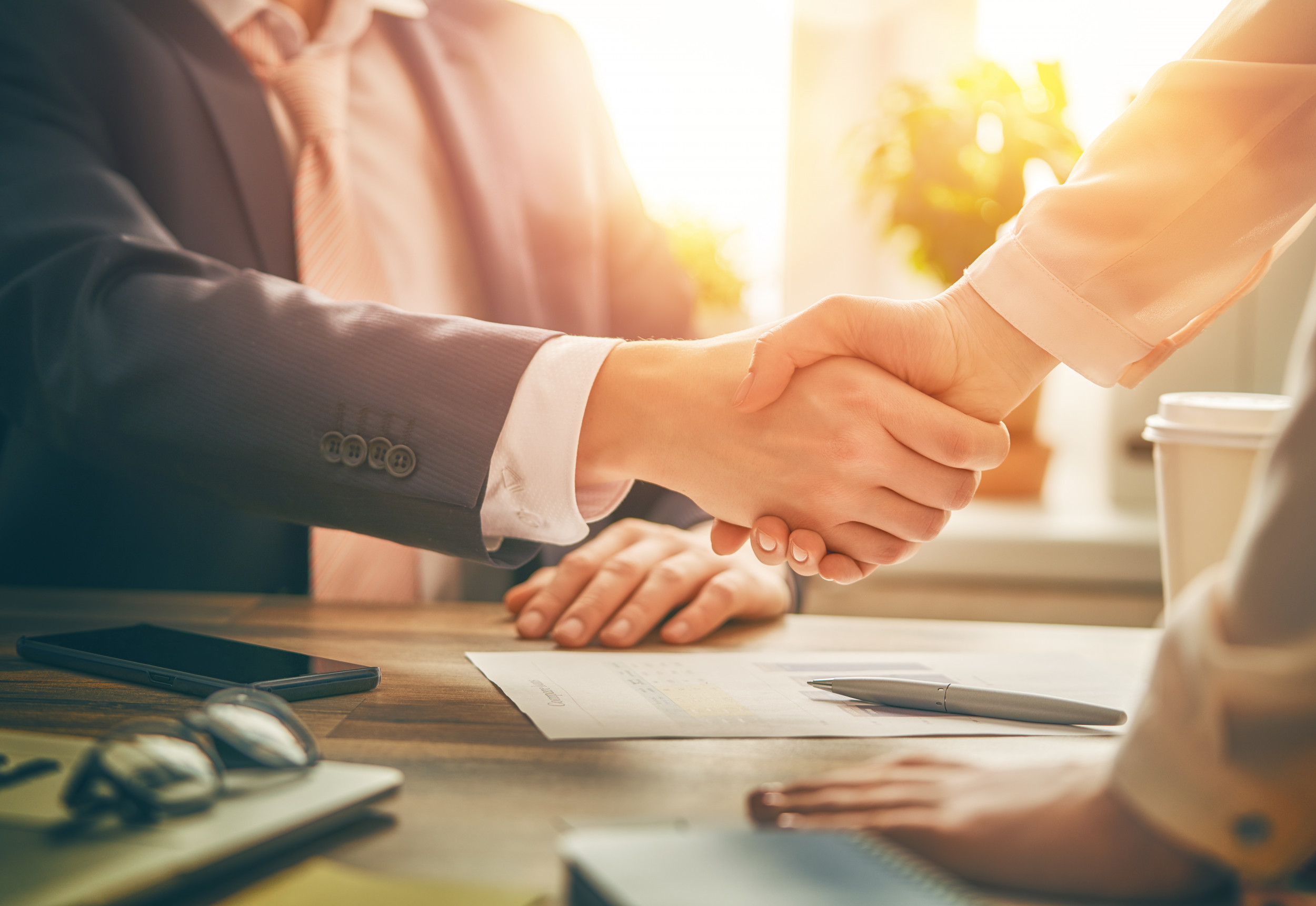 There's never been a time in history when a higher salary didn't seem like an attractive prospect. But with costs of living rising and inflation soaring, it's more important than ever to ensure you're being fairly compensated for your work. If you're a director, VP or executive, you should have all the skills and experience needed to secure a good wage — yet many people shy away from negotiation out of the fear it will result in them losing the offer.
Sound familiar? Let's break down the art of salary negotiation.
Get Your Mindset Right.
Before we get into the tactics you should be applying to land a great salary, it's important to quickly address the relationship we have with money. Many of us grow up in environments in which discussing money involves a lot of shame and stigma, and this goes on to affect us in the workplace. It's going to be harder to get the highest salary you can if you're not even sure what number you should be aiming for and you're too afraid to discuss it with anyone.
When we reach a high level in our careers, we might even feel guilty for the success we've achieved or doubt that we truly deserve a higher salary. Counterintuitively, it can feel more comfortable to settle for a lower number than reach for that sky-high wage you probably deserve.
So, before you apply the salary negotiation methods outlined below, take a moment to examine your mindset and how it may have held you back in the past. If you have a history of being shy when talking about money, practice talking about it candidly with your friends and family to reshape your attitude. After all, money isn't just about ego and status — it can buy you very tangible and valuable things, from healthcare to education to a house in a neighborhood that makes you happy.
Nail How Good You Look Before the Interview.
The organization you're interviewing for is going to put its initial value on your worth based on their first impression of you. This begins way before the actual negotiation; it will come down to your first screening phone call, your LinkedIn profile or your resume.
In other words, don't focus all your energy on finding the perfect phrases and doing the right thing during the negotiation itself. Although all of this is useful, it comes as part of a high-value package that you should be presenting from the get-go.
Express Excitement Initially.
If you've just been given an offer that's below the number you had in mind, you don't need to show disappointment or disgust straightaway. In fact, your best bet is often to appear as grateful and excited as possible when you first receive the offer but to buy yourself some more time.
For instance, you could say you'd like to discuss the offer with your significant other, family or friend. Just make sure you give a timeframe for your final answer and stick to it, or you may end up missing out.
Use Emails.
Many people hear the word "negotiation" and assume they'll have to become fearless, no-nonsense bargainers. No wonder they find the prospect of negotiating so daunting.
In reality, it's okay to play to your strengths. Instead of trying to act like the "tough guy" in person or over a call, you can revert to email and take a more measured approach. Most people find this a lot easier because it gives them time to articulate their value and find the right words. As a result, it often ends up being more effective than trying to negotiate in person.
Tie Your Value Into the Negotiation.
One of the best things a job seeker can do is be as specific as possible about how they can help a company. For example, instead of saying you want to help the sales department improve, you could say you want to use your experience with sales automation technology to modernize the company's department. Just make sure you choose something the firm truly needs and not an imaginary benefit you've plucked out of thin air.
This is a thread you should bring into your interview continually — and when it's time to negotiate, it's the perfect opportunity to mention it again. A phrase we recommend is something along the lines of: "I don't want compensation to stand in the way of us partnering together to (insert specific way you'll be helping)."
Reach for the Stars.
Salary negotiation is an art rather than an exact science, so there's always going to be an element of playing by ear and tailoring your actions to your specific circumstances. However, a few things stand for everyone. You need to believe you're valuable, and you need to approach negotiations by playing to your strengths and linking your negotiation to your value.
And remember: You deserve a good standard of living and to be paid in line with your market value, so never stop showing up for yourself.