How Netflix's New Reality Programming Eerily Predicted The Pandemic
Netflix may have predicted the world's extreme social isolation due to the spread of coronavirus, and fans are beginning to notice. The streaming platform's widely-praised reality TV genre introduced the idea of social distancing in the early weeks of the new year thanks to two competition shows unlike any that have come before them.
Two new series, The Circle and Love Is Blind, showed what life can be like when people are required to practice extreme isolation. While neither show had an element of illness or any kind of threat, each plot forced individuals to isolate in order to compete in the competition all the same.
The Circle aired first, in January. It showed individuals living in solo apartments in the same building and communicating to other cast members through the internet only. Players were allowed to use "the circle", a social media platform created for the show, to make a profile of themselves. Some led with their real personalities, while others lied about their true selves. The idea of complete isolation is what made the game work.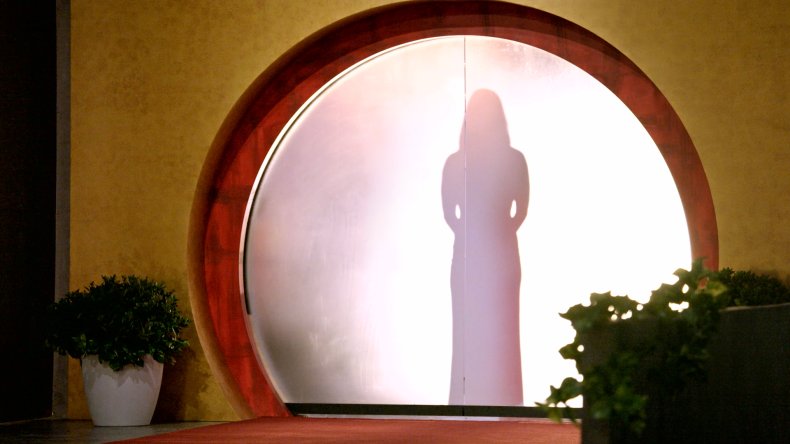 Love Is Blind came next. The dating show introduced singles without allowing them to see each other. Each person sat alone in a "pod" and spoke out loud to another person. It wasn't until couples decided to get engaged that they were allowed to meet face to face.
The ideas were groundbreaking for reality TV, which otherwise hasn't experimented much with social isolation, even on Survivor they are trapped alone...together. It seems eerie that just months before restaurants, bars and shops shut their doors around America in the wake of COVID-19, Netflix was steps ahead in predicting what would come of normal social interactions.
Love Is Blind hosts Nick and Vanessa Lachey did not immediately respond to Newsweek's request for comment on how the show can inspire those currently self-distancing.
Some reality TV shows rely on total outside isolation to produce. Shows like Big Brother have touched on the idea of isolation by keeping cast members completely detached from the outside world. While in the Big Brother house, CBS does not inform cast members of outside news.
The Circle and Love Is Blind took the idea of isolation even farther, though, by distancing contestants from each other. In comparison, Big Brother players all live together in one house, which is similar to families and friends self-distancing from normal life during the rise of coronavirus.